Black Friday is one week away. Are your shopping plans made? Or are you still puzzling over the perfect gift for someone in your life? Maybe you won't even think about the holiday shopping rush for another month. In any case, we've put together a list of some lovely collectible books as well as some stellar reading copies that might prove to be the solution to even the trickiest of gift-giving cases. From art books to fine press titles, sports stories to suspense, we've got something for everyone on your list. Be sure to follow the links for more information on each book. Happy shopping to you, and happy collecting and reading to your gift recipients!
Beautiful Books
LaBelle O'Morphi by Patrick De Heriz.
Published by the Golden Cockerel Press in 1947, LaBelle O'Morphi is an appealing looking book with its gilt spine and boards set off against blue and crimson morocco binding. The story itself is also fascinating. LaBelle O'Morphi is a brief biography of Marie-Louise O'Murphy, the model of the celebrated artist, François Boucher, and minor mistress of King Louis XV.
Yosemite and the Natural Light by Ansel Adams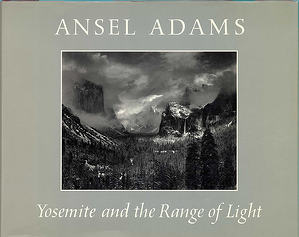 Yosemite and the Range of Light includes 116 impressive prints demonstrating the mastery of Ansel Adams. The book contains poster classics like Clearing Winter Storm, Yosemite Valley, 1944, Moon and Half Dome, Yosemite Valley, 1960, and Winter Sunrise, Sierra Nevada, from Lone Pine, 1944.
Anything written or Illustrated by Charles Van Sandwyk
We will always love the Charles Van Sandwyk illustrations in this edition of The Golden Key by George MacDonald.
Charles Van Sandwyk titles like Will O' the Wisps or The Fairies Christmas are likewise fanciful and full of fairy creatures that are sure to delight and impress.
True Stories
If I Did It by OJ Simpson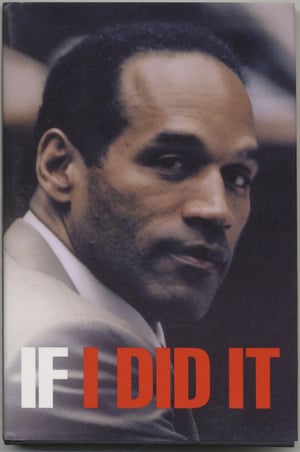 If I Did It is Simpson's hypothetical tell-all about the murders of his ex-wife Nicole Brown Simpson and her friend Ron Goldman. We've discussed this book and its road to publication here.
Faith of My Fathers by John McCain
In Faith of My Fathers, McCain details the five and a half years he spent as a prisoner of war in North Vietnamese POW camps. He explains the torture he endured, the extent of his injuries, and the faith that helped him through it all. With McCain's recent death, this makes a thoughtful, impactful, and timely gift.
Dolly: My Life and Other Unfinished Business by Dolly Parton
Got a Southern Belle or a country music fan on your list? Try this autobiography by the legendary Dolly Parton. She shares her rags-to-riches story alongside several photos of her life and career.
Holiday Books
A Family Christmas, Introduced and Selected by Caroline Kennedy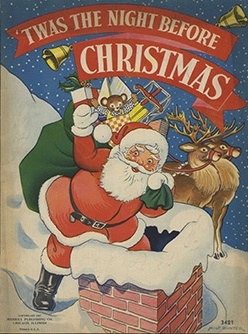 Caroline Kennedy put together a charming collection of Christmas writings and drawings in A Family Christmas. Included are hymns, children's letters to Santa Clause, and selections from such diverse authors as Charles Dickens, Groucho Marx, E. White and John Lennon. The writings in this anthology remind us all of the wonder of Christmas.
The Night Before Christmas, by Clement Clarke Moore
The Night Before Christmas helps children and adults alike to take in the joy, wonder, and magic of this season. This childhood classic has enraptured generations, and some rare book collectors even focus their efforts on this title alone.
A Christmas Carol by Charles Dickens
This book will forever be on our gift-list. It's a Christmas classic that doesn't get old. If someone you know has never read A Christmas Carol, buy them a sturdy reading copy. Or, find a pristine collectible for the bibliophile in your life.
A Christmas Stocking Story by Hilary Knight
You know Hilary Knight for his work as an illustrated of the classic children's books about the precocious girl named Eloise. Knight has many of his own books with Christmas themes as well. A Christmas Stocking Story was issued as part of the famous Christmas Nutshell Library. "When Santa has stocking mix-up flop, these clever animals fix it with a merry Christmas swap."
Christmas in Plains: Memories by Jimmy Carter
In this touching book, the late president Jimmy Carter remembers the Christmases of his youth: time spent surrounded by family and community, children's decorations and nativity plays, fireworks, egg-nog, Luke's story of the birth of Christ, and the poignancy of his black neighbors' poverty.
Children's Books
Wolf in the Snow by Matthew Cordell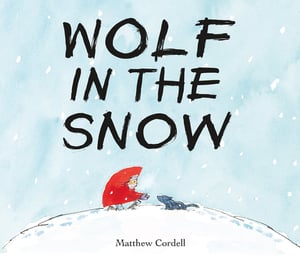 In Wolf in the Snow, author and illustrator Matthew Cordell weaves a warm-hearted tale of a girl and a wolf pup who are both lost in a snowstorm. We love this story, and you won't be disappointed by Cordell's illustrations. The book won the 2018 Caldecott Award.
The Girl Who Drank the Moon, by Kelly Barnhill
The Newbery Award-winning novel The Girl Who Drank the Moon by Kelly Barnhill was published in 2016 by Algonquin Young Readers. This middle grade novel appeals to both young and old readers with its important message and compelling fairy tale feel.
Snowflake Bentley by Jacqueline Briggs Martin and illustrated by Mary Azarian
This story explores one man's fascination with the unique and intricate design of each individual snowflake. He takes a scientific approach to preserving and photographing them so he can "capture for others their extraordinary beauty."
Further Reading?
We've put together several gift-giving guides over the years (and we'll have a few more to come this year). Many of the books we've included in the past are still relevant recommendations today. Check them out by clicking here and here.