Celebrated writer Anne Rice is known for her horror, religious, and erotic novels. Though she writes in drastically different and seemingly contradictory genres, throughout all of her books, Rice displays lush and sensuous description, complex plots that focusing on history, art, and mythology, and an ongoing discussion around the nature of good and evil and what it means to have or lose faith. Rice has been actively publishing fiction since 1974 and is one of most commercially successful living writers today, as well as perhaps the most famous female living writer of horror.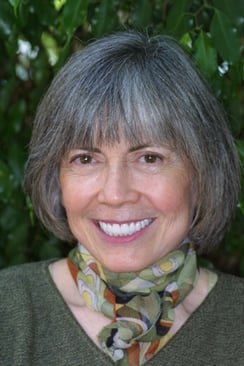 Anne Rice was born Howard Allen Frances O'Brien in 1941. She took the name "Anne" on her first day of kindergarten when her teacher asked her name, and she took it upon herself to put an end to being called Howard. Her family lived in New Orleans, her father's native city, until her teen years and though Rice would spend much of her life living elsewhere, she always refers to it as her true home. The city has proved exceedingly influential on her writing career, as has her Catholic upbringing. Rice's parents were both devout Catholics and much of her early life was spent heavily involved with the church.
Rice and her family left the city when she was 16 years old and moved to Richardson, Texas. Though she spent only two years there, her stay was notable because she met her husband, poet and artist Stan Rice, at the high school where they shared a journalism class. They married shortly after she turned 20 and moved to San Francisco where Rice had briefly went to college before her marriage. Rice eventually earned an MA in Creative Writing from San Francisco State University.
It was around this time that her young daughter Michelle was diagnosed with leukemia. Michelle died in 1972 at the age of five. Shortly after, while working through her grief, Rice began transforming a short story she had written previously into what would become her first novel, Interview with the Vampire. The novel, written as an interview given to a young writer by a vampire he meets one night in New Orleans, is the culmination of all of Rice's influences. Deeply rooted in the history and feeling of New Orleans, the novel explores the long and tragic life of vampire Louis as he talks about life, death, love, the nature of evil, and finding meaning in all of it. Though she initially struggled to publish the novel, she eventually sold it to Alfred Knopf and received an advance far larger than those given to new writers at the time. The book was published in 1976 and is the first in her much-loved Vampire Chronicles series. Her son Christopher, also a writer, was born in 1978.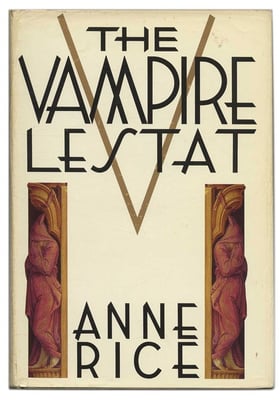 Though the Interview with the Vampire would go on to be greatly popular and launch her most popular series, there was a bit of backlash upon its initial publication. Some critics disliked the romantic nature of her novel and the way that it humanized the monster, focusing on the capability for humane and evil acts within those characters. While this trait of the novel has gone on to inspire numerous writers and books since, these criticism caused Rice to avoid the horror genre for some time, and her next few novels were historical fiction (Cry to Heaven and The Feast of All Saints) and erotica (The Sleeping Beauty quartet written as A.N. Roquelaure) as well as two other novels under the pseudonym Anne Rampling. She did not return to horror until 1985 when she wrote The Vampire Lestat, a sequel to Interview with the Vampire that focused on Louis' maker. Today Rice considers Lestat to be her greatest character, one who represents both the best and worst parts of herself, as well as being somewhat influenced by her husband.
Throughout the 1980s and 1990s, Rice wrote more novels in her Vampire Chronicles, as well as a series about a family of witches in New Orleans called the Mayfair Witches, which was eventually interwoven into the Vampire Chronicles using common characters and a shared mythology.
In the late 1990s and early 2000s, Rice suffered a serious bout of ill health, including an intestinal blockage and falling into a diabetic coma, the latter of which was a result of undiagnosed type 1 diabetes. Rice returned to the Catholic faith around the same time. In 2002, her husband died.
Though Rice continued to publish her Vampire Chronicles books after her return to the church, including novels like Blood and Gold and Blackwood Farm, she departed from the horror genre and published Christ the Lord: Out of Egypt in 2005. During her book tour, she announced that she would be devoting her writing toward glorifying God and that there would be no more Vampire Chronicles. She went on to publish more books in her Christ the Lord series, as well as two books in a series titled Songs of the Seraphim.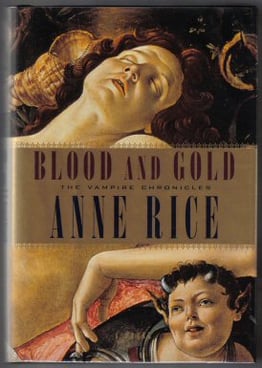 However, in 2010, she publicly denounced the Catholic church once more and made her return to the horror genre with a new series, The Wolf Gift Chronicles, taking on werewolves as the central monster. The years since have seen a revival of the Vampire Chronicles which expands her already rich mythology to include the lost realm of Atlantis as well as a new book in her Sleeping Beauty series. Her most recent novel, Ramses the Damned: The Passion of Cleopatra (2017), is a sequel to her 1989 mummy novel, Ramses the Damned.
Rice continues to write from her home in California and is currently working on adapting The Vampire Chronicles into a television series with her son. Rice's films have been adapted into film, TV miniseries, comics books, and stage musicals.