Here at Books Tell You Why, we're excited to announce a new scholarship for Rare Book School! Beginning in 2016, we will send one winner per year to a RBS course of his or her choosing.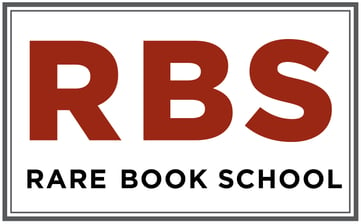 Our application deadline is February 29, 2016 and the process is simple.
To qualify, you must be a full or part time librarian. We request that applicants submit a letter of recommendation from their institution as well as a brief essay summarizing their qualifications and interest.
Interested? That's great! Receive full application and scholarship details here.
Ready to apply? You may submit your application here.
Questions? Don't hesitate to reach out to us at: Scholarships@BooksTellYouWhy.com
We look forward to hearing from you. Best of luck!