When one thinks of Beatrix Potter and her literary legacy

—

her delicate illustrations and charming stories that have delighted children and parents alike for over one hundred years

—

one does not necessarily think also of writers like E.L. James, John Grisham, or Edgar Allen Poe. But these writers, though they differ greatly in genre and in time, all have something in common with the celebrated naturalist and storyteller. Each of these writers, like Potter herself, began their literary careers by self-publishing.

From her first book,

The Tale of Peter Rabbit

, to

Wag-by-Wall

, the last of her stories published in her lifetime, Potter owes her considerable success to her own self-publishing efforts.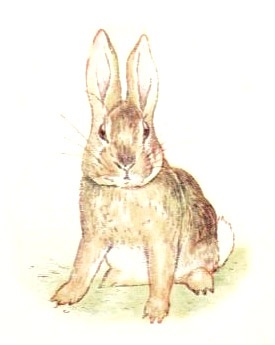 Beatrix Potter is perhaps best known for the enduring character of Peter, a young rabbit who in spite of himself cannot help but rebel against his mother's rules and ends up being chased down by Farmer McGregor, losing his new blue coat, and spending his day in bed instead of eating blackberries with his sisters. Peter's story, however, was not immediately embraced by the publishing houses of Potter's time.
The Tale of Peter Rabbit was first conceived of as story in a letter she wrote to the frequently-ill child of her former governess. Unable to find a publisher, she compiled the story along with forty-one woodblock engravings of her own illustrations and funded the first printing on her own in 1901. Her book was so successful that one of the publishers who had initially rejected her, Frederick Warne & Co, picked it up for publication and sold over 20,000 copies by the next year, both in a standard edition as well as a more expensive cloth-bound edition. Both versions of the book feature her own pen and ink drawings in an effort to replicate her original watercolor illustrations. Following its success, she and Warne published The Tale of Squirrel Nutkin the following year.
This was not the end of Ms. Potter's self-publishing endeavors, however. Despite the success of their partnership with her first two books, Potter and Warne could not come to an agreement regarding her next book, The Tailor of Gloucester. Warne wanted to make cuts while Potter was insistent that this next book be published exactly as she had written it. She published five hundred copies on her own and after seeing her success, as he had with Peter Rabbit, Warne agreed to her terms and published her book according to her vision, along with twenty-three other books, a move which both cemented her role as a staple of children's literature and saved the struggling publishing house.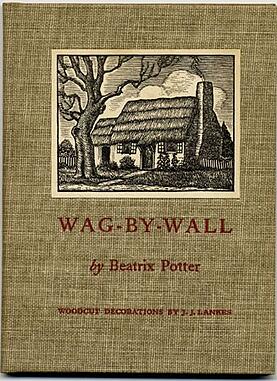 Beyond self-publishing two of her own tales, Potter created and patented a Peter Rabbit doll which was licensed to Frederick Warne & Co, earning both herself and the company considerable royalties. The doll led to stationary, tea sets, wallpaper, blankets, art books, and figurines of her popular characters. She is considered the first author to make use of the commercialization of her characters, and evidence of her merchandising efforts still exist today.
Expectant parents can still purchase baby clothes with an embroidered Tom Kitten or Jemima Puddleduck on the front. In spring among the aisles of Easter candy, you can easily find chocolate Peter Rabbits and Benjamin Bunnies and Flopsies, Mopsies, and Cottontails, each containing tiny paper copies of the stories in which they appear. A stuffed Peter Rabbit makes an appearance in Justin Cronin's 2010 bestseller, The Passage. Many children over the last 113 years have grown up on Beatrix Potter's stories either in book form or in various cartoon adaptations. Even her efforts to publish her first book have been depicted in a film, Ms. Potter, (released in 2006 and staring Renee Zellweger). All of this goes to show that Potter's stories deserved to be shared, even if that meant starting off by publishing them herself.