This month, we were treated to American Craft Beer Week, an annual celebration of the craft beer movement across the country. For seven days, craft beer lovers, brewers, critics and writers – yes, there are many wordsmiths and literature-minded folks putting pen to paper in the name of craft beer – took part in tastings, special beer releases, panel discussions and other gatherings.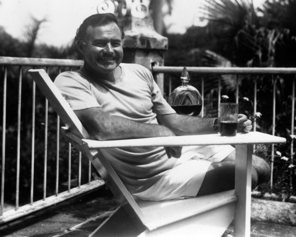 It's well-documented that some of America's finest, most prolific authors were partial to the evening aperitif or two…or three…or four. Hemingway had his Mojito; Fitzgerald his Gin Rickey; Capote his Screwdriver; and Maya Angelou her sherry.
But less is made about the connection between writers and beer – that foamy, fizzy beverage associated with nearly every culture or civilization since the Sumerians and often referred to, with some condescension, as the 'everyman's drink.'
If truly great writing is meant to expose the reader to worlds they've never encountered, it only seems fitting to explore some mention of beer amongst the writings of the following five authors. And just for kicks, we try to match their body of work with a corresponding beer style, because why not?
"Instead of water we got here draught beer…a lumberer's drink, which would acclimate and naturalize a man at once – which would make him see green, and, if he slept, dream that he heard the wind sough among the pines."
Best known for his transcendental masterpiece 'Walden,' a meditation of living in harmony with nature and one's natural surroundings, it's not terribly difficult to imagine Thoreau on the banks of Walden Pond at sunset, a cup of ale in one hand, ruminating on the complexities of life and how insignificant those complexities can be when one is in tune with the natural world...and a finely made beer. While evidence of such a scene may not be well-documented, it's a likely moment to suggest given the above passage.
Thoreau, given his kinship with the natural world, would most definitely be a farmhouse ale: a beer inextricably tied to the local terroir, ingredients, and brewing techniques.
"Beer is intellectual. What a shame so many idiots drink it."
Hyperbolic. Sardonic. Pessimistic. Revolutionary. These words are often used to characterize the work of genre-bending writer Ray Bradbury, best known for his dark, near apocalyptic take on the future in the novel, Fahrenheit 451, but who also authored a number of more genuine, down-to-earth novels, like the coming-of-age tale, Dandelion Wine. Born into a lower-middle class family in Waukegan, Illinois, the son of a housewife and telephone lineman, it's easy to see how Bradbury's humble beginnings may have led him to author the above jibe.
For Bradbury, we go with a Kolsch: a German-style hybrid between an ale and a lager with subtle fruit notes and a cracker-like malt character.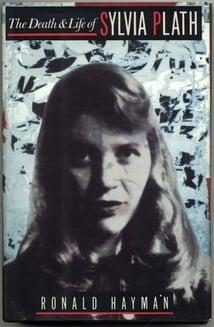 "The beer tastes good to my throat, cold and bitter, and the three boys and the beer and the queer freeness of the situation makes me feel like laughing forever. So I laugh, and my lipstick leaves a red stain like a bloody crescent moon on top of the beer can. I am looking very healthy and flushed and bright-eyed, having both a good tan and a rather excellent fever."
This passage from 'The Journals of Sylvia Plath' is a dead-on encapsulation of Plath's work: whimsical yet rye, evocative yet on-the-nose. No doubt many readers are aware of her untimely end – Plath committed suicide in 1963 – but many may not know Plath's work ushered in a style of poetry known as confessional poetry, which is very much still alive today
To compare writer and beer, Sylvia Plath would be a West Coast India Pale Ale: complex, layered, sweet with the right amount of bitterness and bite, and, when done correctly, unforgettable.
"Without question, the greatest invention in the history of mankind is beer. Oh, I grant you that the wheel was also a fine invention, but the wheel does not go nearly as well with pizza."
A Pulitzer Prize-winning columnist for the Miami Herald, Dave Barry has been a fixture in humor writing for more than 30 years. The author of several collections of essays, Barry has been long-admired for cultural dissections wide-ranging from masculinity to fatherhood to his native South Florida. While it's not certain whether Barry is actually a fan and proponent beer – he employs his signature catch-phrase 'I'm not making this up' for nearly every tale – one certainly hopes Barry indulges in a fine brew every now and again for no other reason than the possibility of something humorous and touching being born from it.
Barry is a classic American pale ale: Easy to take in, fun, balanced, and a crowd-pleaser at any big gathering of family and friends – and a nice pale ale pairs supremely well with a number of pizzas, too!
"Fill with mingled cream and amber/I will drain that glass/Such hilarious visions clamber/Through the chambers of my brain/Quaintest thoughts – queerest fancies/Come to life and fade away/What care I how time advances/I am drinking ale today."
Dark as a stout, Poe's work often remains as mysterious as his death – the author was discovered delirious and disorientated in a Baltimore back alley in 1849, and rumors surrounding the cause of death vary widely from alcohol, drugs, heart disease and rabies, among others. Perhaps best known for his haunting 1845 poem 'The Raven,' or his horrific, hallucinatory short story 'The Tell-Tale Heart' published in 1843, Poe is widely referred to as the master of the macabre, probing the darkest parts of the human psyche with a luxurious prose-style Gothic writers have since emulated.
Poe=stout. Without question. A deep, dark, rich ale that only reveals itself with time and patience.