Are you thinking about traveling to Argentina in the near future? Or perhaps you're considering a trip to Buenos Aires through literature? Argentina is a socially, culturally, and geographically varied country, with a world-famous wine region, the literary capital city of Buenos Aires, and part of the archipelago known as Tierra del Fuego. In addition to its scenic splendor, the city of Buenos Aires is well-known for the world-famous writers it produced in the twentieth century. From novelists and short-story writers associated with the journal Sur, such as Adolfo Bioy Casares, Jorge Luis Borges, and Silvina Ocampo to expatriate novelists and poets like Julio Cortázar, Argentina produced some of the most significant writers of the last one-hundred years. Here are a couple titles we highly recommend.
Adolfo Bioy Casares's The Invention of Morel (1940)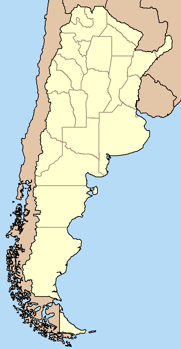 Adolfo Bioy Casares was a writer born into a wealthy family in Buenos Aires. While he began to write fiction while in his teens, his work rose to prominence when it began appearing in the literary magazine Sur, which was published in Buenos Aires and was championed largely by the Argentinian writer Victoria Ocampo. Bioy Casares would later marry Victoria Ocampo's sister, Silvina Ocampo, who was a notable short-story writer herself. Bioy Casares also became a close friend and collaborator of Jorge Luis Borges, whose work we'll get to shortly.
Bioy Casares's most prominent work of fiction—for which he remains lauded today—is The Invention of Morel (1940). The novel became a global sensation, earning him the Buenos Aires prize for literature shortly after its publication. In 1953, the novel was translated into French, and it became the basis for Alain Resnais's film Last Year at Marienbad (1961). While The Invention of Morel has no salient ties to Buenos Aires, its interweaving of the supernatural with the real has become a notable feature of many works of Argentinian fiction featured in Sur. Want to read some of it for yourself? Here are some lines from the beginning of the novel:
"I am writing this to leave a record of the adverse miracle. If I am not drowned or killed trying to escape in the next few days, I hope to write two books. I shall entitle them Apology for Survivors and Tribute to Malthus. My books will expose the men who violate the sanctity of forests and deserts; I intend to show that the world is an implacable hell for fugitives, that its efficient police forces, its documents, newspapers, radio broadcasts, and border patrols have made every error of justice irreparable. So far I have written only this one page; yesterday I had no inkling of what was going to happen. There are so many things to do on this lonely island!"
Jorge Luis Borges's Labyrinths (1962)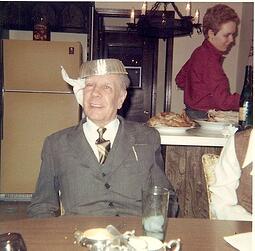 It seems only natural to follow up our recommendation of Bioy Casares's novel with a recommendation to read the inimitable Jorge Luis Borges. To have a list of the best books from Argentina without a Borges work just might be impossible. While there are many of Borges's texts that we love, to get you started, we'd like to recommend Labyrinths (1962). This collection of short stories and other writings by Borges includes "The Garden of Forking Paths" and "The Library of Babel." Many of the stories were in the earlier Spanish-language collections of Ficciones (1944) and El Aleph (1949).
A New York Times book review* written upon the publication of Labyrinths described "the Borges detective stories" in the collection as "lean and haunting, the bare bones of plot and detection told with some secret quality of suggestion, some skill of prose so upsetting that they slide the most causal mind unwittingly off balance." And as for "The Library of Babel," the review intimates that "it will lead you to look twice at the [then] new library of the United Nations to make quite sure that this one has not yet slipped into the world of the Borges sane-insane."
Julio Cortázar's Hopscotch (1963)
A novel noted for its striking formal play, Julio Cortázar's Hopscotch [Rayuela] (1963) centers around an Argentinian protagonist in Paris, Horacio Oliveira. Yet the book doesn't have a traditional story or plot. To be sure, the title actually is a directive of sorts to the reader. While a reader can choose to read the 155 chapters of the novel in numerical order, the reader can also make the decision to "play hopscotch" in her reading practices, jumping from one chapter to another.
Manuel Puig's Kiss of the Spider Woman (1976)
Unlike some of the other books we've mentioned, Manuel Puig's Kiss of the Spider Woman [El Beso de la Mujer Araña] (1976) is set firmly in Buenos Aires with a clear sense of temporality. It is a novel, written in dialogue form, about two inmates in an Argentinian prison. Indeed, Kiss of the Spider Woman is composed primarily of dialogue between the two prisoners, Molina and Valentín. The entire narrative takes place in present tense, beginning in media res, in Buenos Aires.
The novel was adapted into a feature film of the same name in 1985, starring William Hurt and Raúl Juliá. While closely following Puig's novel, the film actually shifts locations from Buenos Aires to a Brazilian prison. William Hurt won the Academy Award for Best Actor for his performance, and the film itself was nominated for Academy Award for Best Picture.
Are you interested in learning more about these writers? Regardless of whether you'll soon find yourself on an airplane or stationary in your favorite reading chair, there are more fantastic books from Argentina than we could possibly list in just one article. We hope, however, that we've given you a good sampling to get you started.
*Read the full review here.