During various periods of repression throughout the twentieth century, Iranian writers haven't been read as widely as they should have been. Certainly, Iranian novelists and poets are not the first to be subjected to the heavy hand of censorship from a tyrannical government. However, since the Iranian Revolution, prejudices and other forms of sociocultural censorship have excluded, in various ways, significant works of Iranian literature. While we can't list all of the best books from Iran, we have a handful for you to explore.
Sadegh Hedayat, The Blind Owl (1936)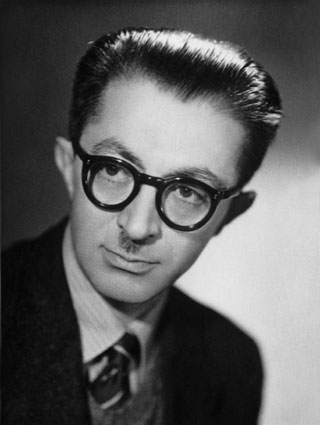 Sadegh Hedayat's The Blind Owl (1936) is one of the most significant works of twentieth-century literature from Iran—and a text that could not be sold in Iran during its initial publication. The first-person narrator describes, in flashback, an event that destroyed his world. The novel begins:
"There are sores which slowly erode the mind in solitude like a kind of canker.

It is impossible to convey a just idea of the agony which this disease can inflict. In general, people are apt to relegate such inconceivable sufferings to the category of the incredible. Any mention of them in conversation or in writing is considered in the light of current beliefs, the individual's personal beliefs in particular, and tends to provoke a smile of incredulity and derision. The reason for this incomprehension is that mankind has not yet discovered a cure for this disease."
Forough Farrokhzad, Reborn (1964)
Forough Farrokhzad was an Iranian poet born in Tehran in 1935. She is among the first modernist poets in Iran, and her fourth collection, Reborn (1964), was praised in the country and beyond. In addition to poetry, Farrokhzad was also a filmmaker. While you're unlikely to find an English translation of one of her original poetry collections, we recommend picking up a copy of Sin: Selected Poems of Forough Farrokhzad, translated by Sholeh Wolpe and published by the University of Arkansas Press.
Shahrnush Parsipur, Women Without Men: A Novel of Modern Iran (1989)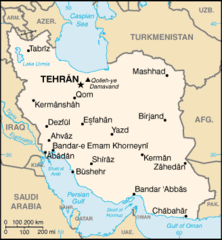 Shahrnush Parsipur's Women Without Men: A Novel of Modern Iran (1989) pivots among multiple female characters and locations in modern Iran—beginning with the coup and overthrow of Mossadeq in 1953, and the restoration of power to Shah Mohammad Reza Pahlavi.
This novel was adapted into a film by the Iranian-born artist, photographer, and filmmaker Shirin Neshat in 2009.
Marjane Satrapi, Persepolis: The Story of a Childhood (2004)
The graphic novel Persepolis (2004) is a memoir written and illustrated by Marjane Satrapi. The book depicts Marjane's experiences growing up in Tehran around the time of the Iranian Revolution and the rise to power of the Ayatollah Khomeini. The novel begins when Marjane is a young child, and it follows her through her teenage years and the drastic shifts that take place as a result of living within the Islamic Republic of Iran. Like many of the other books we've mentioned here, Persepolis, too, has been adapted into a cinematic feature. The film is also entitled Persepolis and was co-directed by Satrapi and Vincent Paronnaud. It was made in France and released in 2007.
Shahriar Mandanipour, Censoring an Iranian Love Story (2009)
Shahriar Mandanipour's novel Censoring an Iranian Love Story (2009) brings us full circle on our list of the best books from Iran. The narrator, an Iranian writer, struggles throughout the story with the absurdist tendencies of the Iranian censors who dismember texts, doing irreparable violence to them, as if they are bodies. The novel's form is particularly fascinating, using editorial strike-throughs and emboldened text to alert the reader to language that likely would be censored. Mandanipour wrote and published the novel while living in exile in the United States.
Why does it bring us full circle? In addition to alluding to the long arm of censorship that prevents Sadegh Hedayat's novel from being published in Iran in the 1930s, Mandanipour's characters also refer specifically to The Blind Owl.
The books we've mentioned here are just a handful of examples of some of the best books from Iran. Why not head to your local bookstore today to pick one up?