American novelist, short story writer, and journalist Ernest Hemingway is widely considered one of the most important and influential writers in American literature. Throughout his decades-long career, he produced seven novels, multiple short story collections and novellas, and non-fiction pieces, which include three decades of war coverage and travel journalism. Several of his novels, including For Whom the Bell Tolls, The Sun Also Rises, and A Farewell to Arms, have earned the unofficial status of Great American Novel and are considered classics outside of America. Hemingway is known for his simple, clear style that conveys complex meaning without overly complex structure or wording. He is the recipient of both the Pulitzer and Nobel Prizes. Today, we look at some of the best passages in Hemingway's classic style.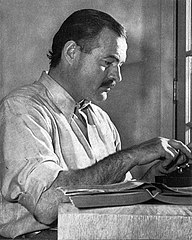 "Don't you ever get the feeling that all your life is going by and you're not taking advantage of it? Do you realize you've lived nearly half the time you have to live already?"
"You did not kill the fish only to keep it alive and to sell for food, he thought. You killed him for pride and because you are a fisherman. You loved him when he was alive, and you loved him after. If you love him, it is not a sin to kill him. Or is it more?"
"With so many trees in the city, you could see the spring coming each day until a night of warm wind would bring it suddenly in one morning. Sometimes, the heavy cold rains would beat it back so that it would seem that it would never come and that you were losing a season out of your life. This was the only truly sad time in Paris because it was unnatural. You expected to be sad in the fall. Part of you died each year when the leaves fell from the trees, and their branches were bare against the wind and the cold, wintry light. But you knew there would always be the spring, as the river would flow again after it was frozen. When the cold rains kept on and killed the spring, it was as though a young person had died for no reason.

In those days, though, the spring always came finally, but it was frightening that it had nearly failed."
"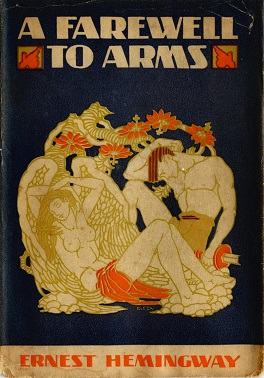 If people bring so much courage to this world the world has to kill them to break them, so of course it kills them. The world breaks every one and afterward many are strong at the broken places. But those that will not break it kills. It kills the very good and the very gentle and the very brave impartially. If you are none of these you can be sure it will kill you too but there will be no special hurry."
"Dying was nothing and he had no picture of it nor fear of it in his mind. But living was a field of grain blowing in the wind on the side of a hill. Living was a hawk in the sky. Living was an earthen jar of water in the dust of the threshing with the grain flailed out and the chaff blowing. Living was a horse between your legs and a carbine under one leg and a hill and a valley and a stream with trees along it and the far side of the valley and the hills beyond."
"She smiled, and her face was heartbreaking."