During the 1960s and '70s, David Cornwell worked as a member of British intelligence while secretly publishing spy novels under the pen name John le Carré. By his third novel, le Carré had become an international success. He quit his job in order to focus on writing full time. He is a force in the world of spy fiction and many of his novels are considered to be some of the best of the genre. His recurring character George Smiley features in many of his Cold War era novels and is considered to be one of literature's greatest spies. Le Carré has continued writing into his eighties, with his most recent novel A Legacy of Spies published in mid August of this year. Readers new to le Carré should look to the following examples of his impressive body of work.
Tinker Tailor Soldier Spy (1974)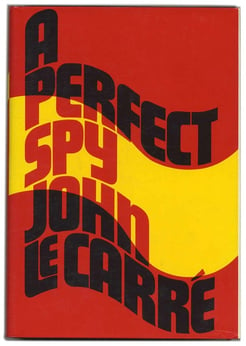 Possibly le Carré's most famous novel, Tinker Tailor Soldier Spy focuses on his recurring spy character George Smiley. Smiley, only a year into his retirement in the height of the Cold War, is called upon by his former protege to investigate reports of a Soviet mole within the upper rankings of the Secret Intelligence Service. Much loved for its complex plot and insight into Cold War politics, the novel is a fictionalized account of the discovery of real moles in British intelligence in the '50s and '60s known as the Cambridge Five. The novel was adapted into a miniseries in 1979 as well as a 2011 film which starred Gary Oldman, Colin Firth, Benedict Cumberbatch, and Tom Hardy.
The Constant Gardener (2001)
Notable for being one of le Carré's few novels set outside of the Cold War period, The Constant Gardener takes place in Kenya and centers on the murder of a woman to cover up the report of illegal and unethical drug testing she had discovered. Based on real events that took place during a meningitis trial in Nigeria, both the 2001 novel and 2005 film adaptation starring Ralph Fiennes and Rachel Weisz were praised for drawing attention to a horrifying ethical issue.
The Night Manager (1993)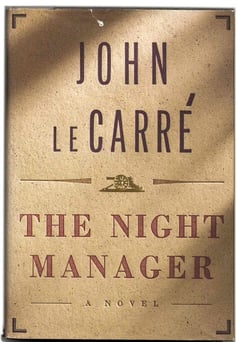 Le Carré's first novel set in a post-Cold War world was written in 1993. Former intelligence officer Jonathon Pine works as the night manager of a luxurious hotel but is drawn back into the world of espionage when an illegal arms dealer with ties to MI6 comes into his hotel. Pine goes undercover and infiltrates the arms dealer's organization in an effort to take it down from the inside. It was adapted into an award-winning mini-series starring Tom Hiddleston and Hugh Laurie in 2016.
The Spy Who Came in from the Cold (1963)
Le Carré's third novel (and one of his best known) was his first to stray away from the character of George Smiley, focusing instead on the character of Alec Leamas. Named one of the top 100 novels of all time by Time magazine, The Spy Who Came in from the Cold won acclaim for depicting the acts of western espionage to be as immoral as those undertaken by eastern spies. The creators of the miniseries adaptation of The Night Manager recently announced they would adapt this novel as well.