J.R.R. Tolkien is widely considered the father of modern high fantasy.

The Hob

bit and the Lord of the Rings trilogy have captivated readers since their original publication and created a boom in popularity for the genre. Tolkien's influence could be seen in fiction published shortly after the release of his masterpiece trilogy, and it is still being felt today. With the popularity of Peter Jackson's film adaptations of both The Hobbit as well as The Lord of the Rings trilogy, Tolkien's most famous works have reached an even larger audience. Even people who aren't fans of fantasy fiction have a cursory familiarity with the legendary author and the characters that populate Middle Earth. Though Tolkien may be a household name, here are some interesting details about the life of the man behind the epic.

The Inspiration for Luthien Was Personal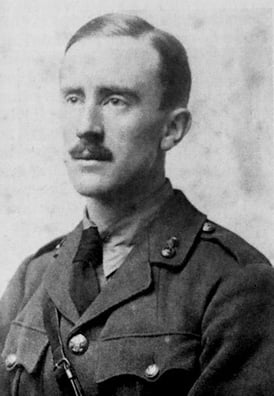 Perhaps two of the most important characters in the mythology of Middle Earth are the elf maid Luthien and her human love Beren. The characters feature strongly in The Silmarillion, Tolkien's book of important mythological tales of the history of Middle Earth. They feature in The Lord of the Rings trilogy mainly through the elves of Rivendell, as they are the great grandparents of Elrond, Lord of Rivendell. Elrond's daughter, Arwen is said to bear a strong resemblance to Luthien and her love of the human ranger Aragorn is analogous to Luthien's love for Beren in that both elf women give up their immortality for love.
The inspiration for this grand love story is inspired by Tolkien's own wife, Edith. They met when Tolkien was just 16, and Edith was 19. Afraid that his preoccupation with their romance would harm his education, Tolkien's guardian demanded that the pair suspend their relationship and that it not resume until after Tolkien's twenty-first birthday. They did not speak at all during those five years, but on the night before he turned twenty-one he wrote to Edith to say that his feelings had never changed. Edith was engaged to another man but met with Tolkien after receiving the letter and agreed to break off her engagement for him. They were married, and when Tolkien briefly returned home from his service in World War I, he took a walk with Edith in the forest, and in a grove of hemlocks, she let down her hair and sang and danced for him. This image became the center of the love story of Beren and Luthien and subsequently the heart of The Silmarillion. Tolkien and Edith are buried together and their tombstones read Beren and Luthien respectively.
Father of Fantasy and Father Christmas
To entertain his children, every Christmas Tolkien would wrote a letter to them from Father Christmas. The letters detailed his adventures over the past year and developed a charming cast of characters that featured in each letter. These friends included his elf secretary, a snowman gardener, and North Polar Bear—a bear who had many clumsy misadventures throughout 20 Christmas letters. The letters even include tales of a war with roving goblins. The letters were collected and published after his death in a book titled Letters from Father Christmas. Appearing in the book are his original illustrations, including post marks and stamps designed to look as if they had actually been delivered from the North Pole. The book was positively received with some critics theorizing that Father Christmas may have served as an early precursor to Gandalf the Grey.
The Inklings: A Sounding Board for Middle Earth
For years Tolkien was part of an informal literary society that survived relocation to several different universities and public houses. This society, The Inklings, was founded with the goal to provide a space in which members could read and receive criticism of unfinished and unpublished works. It's longevity may be attributed to the fact that it was never a strict society. There were no real rules, and it was as much of a social club as it was a literary venture. Even so, it was during their meetings that Tolkien workshopped drafts of his works on Middle Earth. Among the members of this society was Tolkien's lifelong friend, C.S. Lewis, who is famous for his seminal Chronicles of Narnia.
We're Lucky The Hobbit Was Even Published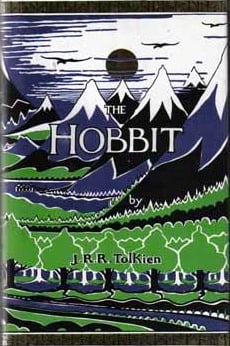 Tolkien never had any real intention of publishing his body of work focusing on Middle Earth. His first novel, The Hobbit, reached the hands of Susan Dagnall, an employee of George Allen & Unwin, by chance. She suggested Tolkien submit the novel to the publishing company and upon publication, it was an immediate hit.
At the request of the publishers, Tolkien began working on a sequel. Though The Hobbit was written with a younger audience in mind, the manuscript that became The Fellowship of the Ring took a decidedly darker and more adult turn. It took ten years for Tolkien to complete the manuscript, which was, like the later two books in the trilogy, an even bigger success than The Hobbit. Since The Lord of the Rings trilogy was set within the same world and mythology as The Silmarillion, a second edition of The Hobbit was released to more firmly plant the original novel within what Tokien called "the legendarium."