In the United States, Mother's Day is just around the corner: the second Sunday in May. Shopping for mom can be tough! She may say she doesn't want anything in particular, or she may ask for utilitarian gifts that aren't items she'll really enjoy. But you definitely want to give a Mother's Day gift that is both meaningful and thoughtful. We've come up with a few strategies for selecting the perfect gift. Hopefully, this post will make your Mother's Day gift-giving process easier.
Strategy #1: Evoke the Joys and Memories of Motherhood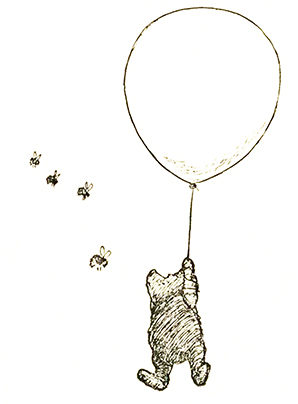 Motherhood is an incredible vocation. Mothers form deep and magical connections with their children that last a lifetime. The right Mother's Day gift can evoke those special moments shared with young children. For many moms, reading books with their kids represents a special ritual. A first or special edition of a beloved
children's book
will evoke these fond memories. It can also become a special family heirloom, passed down to mothers from generation to generation.
If you always read a book by
Margaret Wise Brown
together before bedtime, consider gifting a collectible copy to your mom. Maybe you owe your devotion to the bumbling, honey-filled bear featured in A.A. Milne's
Winnie-the-Pooh
to your mom. Any of
Milne's titles
would make a great gift...one that you could add to for years to come. Think about the memories you have shared together. If books are central to those memories then giving your mom a treasured edition makes for a great, meaningful, thoughtful Mother's Day gift.
Strategy #2: Celebrate Her Hobbies and Interests
Mothers often put themselves last, pushing aside their own hobbies,
interests
, and passions to devote themselves to their children. Let her know that you haven't forgotten her life beyond motherhood, and encourage her to explore it. If she's into gardening, let images of famous gardens inspire her. Maybe she's a
golf
enthusiast. Gift her with a collectible copy of a book by one of the greats, from
Arnold Palmer
to
Jack Nicklaus
. Perhaps she really likes
cooking
. There are so many
great cookbooks
than span different types and styles of cooking, you can be sure you'll find something that speaks to her and her particular culinary favorites. Books about Mom's favorite interest are a great way to show your support as she explores these activities.
Likewise, if your mom's hobby happens to be reading (a noble pursuit, we'd say!), consider purchasing her a reading copy of one of her favorite titles.
Reading copies
are excellent for avid readers and aspiring collectors. They aren't fragile books, and they will also look great on your mom's bookshelves...an added bonus!
Strategy #3: Share Inspiration from Famous Women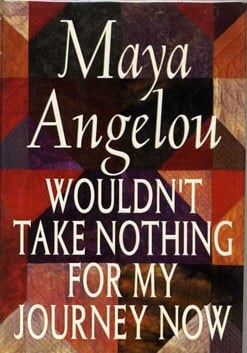 Throughout history, women have inspired and challenged us to greatness. Their stories give us a glimpse into different eras and cultures.
Famous women
like Joan of Arc, Jackie Kennedy, and Maya Angelou are all revolutionary figures in their own way, and they all represent different facets of femininity. Meanwhile, numerous female authors have broken new ground as novelists and poets, enriching our literature immeasurably. Share these stories for Mother's Day.
We're partial to anything written by the groundbreaking scientist
Jane Goodall
, anything
by or about the Bronte sisters
, and the aforementioned and inspiring
Maya Angelou
.
Strategy #4: Explore Books as Beautiful Objects
The best books are so much more than what they're about. They are beautiful objects in their own right. The books of
Charles Van Sandwyk
—who shares a birthday with Mother's Day this year—
for instance, are works of art. Every page is magnificently illustrated. And
fine press books
like the ones from
Heavenly Monkey
elevate book production to an art form.
For Mother's Day, consider a book that is truly extraordinary.
Interested in learning more about the origins of Mother's Day? Read on!
On May 9, 1914, President Woodrow Wilson issued a proclamation establishing Mother's Day as a national holiday and making its official celebration on the second Sunday in May. But the holiday had been celebrated in various forms for many years. Thus the holiday's origin is a bit complicated. Numerous people--mostly women--could claim credit for Mother's Day.
Ann Reeves Jarvis
Anna Reeves Jarvis (1832-1905) was a West Virginia activist who started Mothers Day Work Clubs to lower infant mortality. Attendees learned how to keep their children healthier by improving sanitation and curbing milk contamination. When the Civil War broke out, these women also banded together to care for soldiers on both sides of the conflict.
After the war, the country remained harshly divided. Jarvis saw an opportunity for reconciliation in motherhood; she reasoned that women on both sides had lost their children and could empathize with other mothers in the same situation. Jarvis established Mother's Friendship Day, where mothers would come together for picnics and other events. The events focused on mourning fallen soldiers, reconciliation, and preventing violent conflicts in the future. Later, Jarvis' daughter Anna would again transform Mother's Day.
Julia Ward Howe
Despite the objections of her husband, Julia Ward Howe (1819-1910) became very involved in reform efforts. She was particularly interested in abolition, women's rights, education, and prison reform. An adept writer, Howe edited her husband's newspaper, The Commonwealth, which many saw as little more than incendiary abolitionist propaganda. Howe's first volume of poetry received little attention, but her "Battle Hymn of the Republic" (1861) made her a national celebrity. She rubbed elbows with Boston's elite, including William Ellery Channing, Theodore Parker, and Thomas Wentworth Higginson. Howe could even name Samuel Clemens (better known as Mark Twain) among her friends and colleagues.
In 1870, Howe published a broadside entitled "An Appeal to Womanhood throughout the World." It would later come to be known as the "Mother's Day Proclamation." In this open letter, Howe exhorted the women of the world to organize themselves and work toward attaining world peace. Howe's celebrity certainly gained widespread attention for the cause in ways that her predecessors could not have imagined. In 1873, Howe campaigned to make June 2 Mother's Peace Day.