When you think of controversial authors, what names come to mind? Perhaps Karl Marx and Charles Darwin, or maybe Ayn Rand and J.D. Salinger. But the original "kings of controversy" came much earlier. America's founding fathers penned two of the most influential—and revolutionary—documents in history: the Declaration of Independence and the United States Constitution.
July 4th is the perfect time to learn a little more about American history and these influential men who went on to become presidents, luminaries, and statesmen.
Who Were the Founding Fathers?
President Warren G. Harding was actually the first to use the term "founding fathers," in his 1916 keynote speech at the Republican Convention. The term was popularized when he used it again in his 1921 inaugural address. Although many men could qualify as founding fathers, historians generally agree that seven men were truly key figures.
Benjamin Franklin is known as a Jack of all trades for his contributions to politics, science, and letters. Franklin earned the title of "first American" for his early and passionate campaign for American independence.
George Washington led American troops to victory during the Revolutionary War and presided over the composition of the Constitution. Washington was unanimously nominated first president.
John Adams participated in the writing of both the Declaration and the Constitution. He served as Washington's vice president and the second president.
Thomas Jefferson, primary author of the Declaration of Independence, defeated John Adams to become the third president. Jefferson is consistently ranked as one of the greatest U.S. presidents.
John Jay presided over the first Continental Congress and later served as ambassador to France and Spain. Jay adamantly opposed slavery and paved the way to make New York the first state to outlaw slavery.
James Madison, fourth president, is known as the "father of the Constitution." Madison also drafted the Bill of Rights and supervised the Louisiana Purchase.
Alexander Hamilton served as Washington's most trusted aide-de-camp during the Revolutionary War. Hamilton later founded the Bank of New York and penned the still influential Federalist Papers.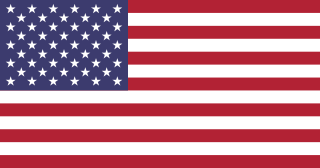 The founding fathers and their compatriots celebrated the first Independence Day with gun salutes and a double ration of rum. Since then, the holiday has grown into one of the biggest traveling weeks of the year. How are you celebrating this Independence Day?
If you need something good to read, check out our selection of patriotic poems to read in honor of the 4th of July found here.