The San Francisco Bay Area is something of a puzzle. It's a massive, sprawling metropolitan center whose topography and landscape is as varied as its residents. Rugged, broken hills give way to sweeping shorelines and sand dunes just as quickly as Silicon Valley life butts up against hipsters and hippies clinging to scraps of a Bohemian lifestyle first introduced by the Beat Generation of the 1950s.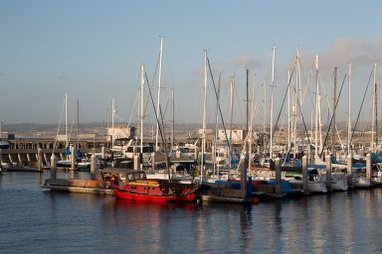 This clash of cultures and identities, as in any great city, has produced some of the finest writers of the 20th and 21st Centuries. While some were born into this mélange of societies and traditions, others were transplants or wanderers, seeking new lives and adventures in the shadow of the Golden Gate. Native or otherwise, it's without doubt these five writers were touched by their time in San Francisco, committing flashes of inspiration to the page in an effort to capture what about this beloved city stole their hearts.
Dashiell Hammett (1894-1961)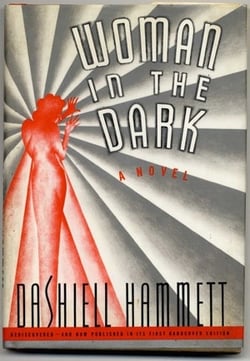 Hammett came to San Francisco right around 1920, taking up odd jobs around the city by day and honing his craft by night. He is perhaps best known for his crime noir masterpiece, The Maltese Falcon, and its rough-and-tumble, sleuthing protagonist Sam Spade, both of which were created while Hammett worked for a local branch of a national security agency, the Pinkerton National Detective Agency. San Francisco looms large in much of Hammett's work, especially in The Maltese Falcon, where he paints the city as a paradise for drifters and grifters, vagabonds and scammers. Today, there are several literary walking tours devoted to Hammett's time in San Francisco, and visitors can actually stroll by the apartment building located at 891 Post where the fictional Spade—as well as Hammett himself—lived during their tenure as residents.
Jack London (1876-1916)
It may come as a shock, but Call of the Wild author Jack London was not only something of a lifelong San Francisco area resident—he died at his Glen Ellen ranch just north of the city in Sonoma County—he was also a member of one of the most radical literary groups of the day, "The Crowd." Something a pre-cursor to the Beat Generation a few decades later, The Crowd helped give London a sharp political voice that was on display in his writings for several local newspapers, including the San Francisco Examiner, where he served as a war correspondent in 1904 during the Russo-Japanese War. Like Hammett, London held down a steady stream of day jobs throughout the city while he penned novels like White Fang and the seminal short story, "To Build a Fire." London's most direct reflection of the city comes from the 1904 novel The Sea Wolf, about a San Francisco literary critic and ocean-disaster survivor who comes under the severe reign of the doomed ship's captain following the ordeal.
Lawrence Ferlinghetti (1919

—

)
Perhaps the patron saint of San Francisco's literary history, Ferlinghetti arrived in town in the early 1950s after completing graduate work at Columbia University in New York City. The publisher and co-founder of the famous City Lights Bookstore, Ferlinghetti helped lay the groundwork for what would become the Beat Generation, providing a space for eccentric artists and writers to display and sell their work and publishing what would become seminal poetic collections, most notably Allen Ginsberg's Howl. Ferlinghetti published his own influential poetry collection in 1958 titled A Coney Island of the Mind, and City Lights Bookstore remains open for business to this day in the same location on Columbus Avenue, transforming from Beat hang-out to one of the most highly-regarded independent bookstore in America.
Isabelle Allende (1942

—

)
Originally from Lima, Peru, scholars have called Allende one of the most widely-read and influential Spanish-language authors of our time. Allende, a seasoned world traveler, came to the San Francisco Bay Area in 1988 on the heels of her first novel, House of the Spirits (1982), which was a huge commercial and critical success. Allende's work often centers on the magical or surreal, paying homage to other Latin writers like Gabriel García Márquez, but with a unique twist as she explores femininity and cultural identity, issues she's been outspoken about for years. Allende currently resides in San Rafael, a town just across the Golden Gate, where she's continued to publish writing both fictive and non, most famously the 2002 novel City of the Beasts.
Dave Eggers (1970
—

)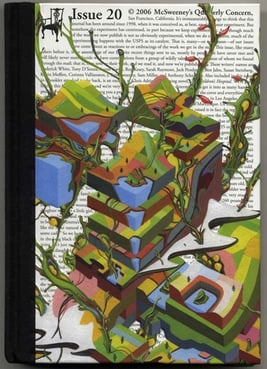 The most well-known contemporary writer to call San Francisco home, Eggers has been living and writing in San Francisco since arriving in the mid 1990s following the death of his mother and father, one year apart, to cancer. Eggers studied at the University of California Berkeley and penned a comic strip for the SF Weekly while composing his bestselling memoir, A Heartbreaking Work of Staggering Genius (2000), which chronicles the loss of Eggers' parents and his struggle to care for younger siblings after moving to San Francisco from the Midwest; San Francisco plays a large part in the book as something of jarring landscape to which the characters must adjust as they grieve their parents and attempt to find closure in their deaths. Founder of the literary publication McSweeney's, Eggers also started 826 Valencia, a non-profit writing and tutoring center for San Francisco area teens, to provide them with a constructive, creative outlet and to advocate for reading and writing across the city's diverse teenage population.