The Caldecott Medal is awarded annually to the illustrator whose work published in the previous year represents the best children's book illustration. The book written and illustrated by the 2008 winner certainly proved himself worthy of the award with a fantastic story, beautiful illustrations, and no small amount of innovation. Brian Selznick's The Invention of Hugo Cabret combines conventions of novels, graphic novels, children's books, flip books, and the set design of early cinema to craft a book that captures the imagination regardless of age. Join us today as we take a closer look at Selznick's career in the 2008 edition of our Caldecott Winning Illustrators Series:
Who is Brian Selznick?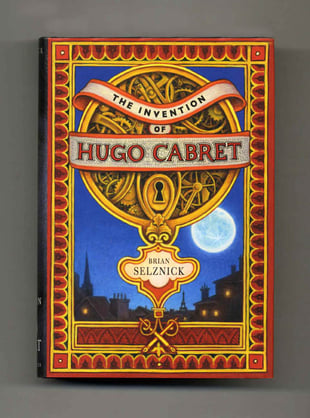 Brian Selznick was born in New Jersey in 1966. His earliest passion was set to design, but when he attended the Rhode Island School of Design, he majored in illustration because they had no course requirements. He pieced together a curriculum that interested him and, interestingly enough, took no courses in illustration because, despite his focus, he had no intention of working as an illustrator. However, he eventually turned to children's books after working at Eeyore's Books for Children in New York and released his first book, The Houdini Box, in 1991. His illustrations for Barbara Kerley's The Dinosaurs of Waterhouse Hawkins: An Illuminating History of Mr. Waterhouse Hawkins, Artist and Lecturer, earned him a Caldecott Honor in 2001. In 2008, he received the Caldecott Medal for his stunning work of text and illustration, The Invention of Hugo Cabret.
Where else have you heard of Selznick?
Selznick has illustrated numerous books for other writers, notably several books by children's writer Andrew Clements, like Frindle and Lunch Money. He also illustrated the Doll People series by Ann M. Martin of The Baby-Sitters Club fame. He illustrated an edition of Walt Whitman's previously out-of-sequence portion of Leaves of Grass, titled Oak and Moss, which details a relationship between the narrator and an unnamed male lover. Lovers of ballet might be familiar with the Joffrey Ballet's annual production of The Nutcracker, which features a set design by Selznick and reimagines the story against the backdrop of the 1893 World's Fair in Chicago.
Examining Selznick's Artistic Style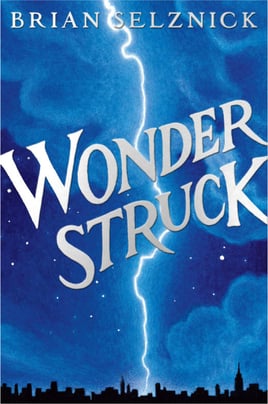 Selznick spends much of his early career illustrating works for others, oftentimes biographies, due to his notable skill at drawing people. For his work, Selznick puts this skill to good work, often using models for his drawings. He works most often with mechanical pencils on watercolor paper, often working on a much smaller scale than how the illustrations are presented in his books. While illustrations are a massive part of his novels, he usually comes to them later. He approaches his works cinematically in terms of plotting, then writes text while illustrations come later.
Collecting Selznick
The Invention of Hugo Cabret
Selznick's best-known work is his 2008 Caldecott-winning book, The Invention of Hugo Cabret. The book is a fascinating fusion of novel and picture books. It's not a graphic novel per se, but rather a novel with graphics. The illustrations are structured like cinematic sequences. Nearly three hundred pages of the five hundred twenty-size page novel are pictures. This book is ideal for the middle-grade audience and anyone interested in how art and words can come together to tell a story. Martin Scorsese adapted it into a film in 2011.
The Dinosaurs of Waterhouse Hawkins: An Illuminating History of Mr. Waterhouse Hawkins, Artist, and Lecturer
Selznick's illustrations for Barbara Kerley's The Dinosaurs of Waterhouse Hawkins were honored in the Caldecott Honor book in 2002. The book tells the story of Benjamin Waterhouse Hawkins, the first person to construct life-size sculptures of dinosaurs to educate people about the great reptiles and the struggles he faced when not everyone was ready to accept their existence.
Wonderstruck
Selznick's 2011 novel Wonderstruck, like The Invention of Hugo Cabret, uses words and pictures to construct the story. Featuring dual storylines featuring children who lived fifty years apart. This novel uses words to tell of Ben's search for his father and illustration to tell of Rose's search for a mysterious actress. It was adapted into a movie in 2017.