Each year, the Caldecott Medal is given to a children's book of exceptional quality that exhibits the highest level of artistic excellence. The illustrators given the award are known for their illustrations, whether it be for their beauty, humor, realism, innovation, or any other number of qualities. To be awarded a Caldecott medal is the highest honor an American children's book illustrator can receive. Continuing our Caldecott Medal Winning Book Series, we take a look at Elizabeth Orton Jones, an author who missed out on the award as a runner up in 1944, only to win the award the following year in 1945.
Who is Elizabeth Orton Jones?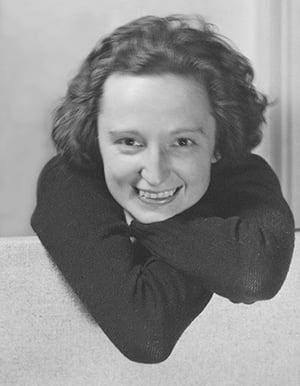 Elizabeth Orton Jones was born in Highland Park, Illinois in 1910 into a household in which the arts held high importance: her father was a violinist and her mother was a writer and pianist. Her parents greatly encouraged creative play between Jones and her siblings so many of her childhood years were spent creating lessons to teach her dolls. Along with her brother and sister, she even spent years creating her own language, which the siblings named "Beagle Language" after their beloved pet dog. Jones attributed her interest in pursuing a creative career as an adult to this early exposure and encouragement to create.
After high school, Jones went onto earn her PhD from the University of Chicago. She then went to study in France at the École des Beaux Arts and the Académie Colarossi, the latter of which closed shortly after, making her one of the last students to receive an education at the famous art school. It was in France that she conceived of the idea for her first book, Ragman of Paris and His Ragamuffins. She completed and published the book after returning home. It was also during this early part of her career that she exhibited a set of colored etchings from her time in France at the Smithsonian Institution.
After her first publication, Jones began regularly writing and illustrating her own books, as well as illustrating books by other authors, including several by her mother, Jessie Mae Jones, sometimes credited as Jessie Orton Jones. In 1944 their collaboration Small Rain: Verses from the Bible was named a Caldecott Honor book but did not win the overall award, a feat that would have been particularly meaningful for a mother/daughter pair. But the following year, Jones was up for consideration again for Rachel Field's Prayer for a Child and this time, Jones' illustrations won.
Jones continued to draw throughout her life, including the novel Twigand a Little Golden Books edition of Little Red Riding Hood. Her book, Big Susan, was published in 1947. She worked with Andy's Summer Playhouse in Mason, New Hampshire for 40 years mentoring the children of the community that worked with the playhouse. She died in 2005 at the age of 94.
Examining Jones' Artistic Style
Jones artwork often blended detailed realism with a vibrant use of color and expression that often read as whimsical, making her work ideal for children's books and for the fairy tales and stories of adventure in far away places that she often favored.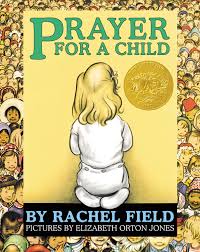 Jones managed to incorporated a sense of movement in her illustrations, whether it be in the curl of hair or the way a child in her drawings bent their knees while running. Her attention to detail both in background and in the thoughtful positioning of all of her subjects is what makes Jones' art so compelling to both children and adults alike.
Why else have you heard of Jones?
Besides illustrating a Caldecott Honor book as well has earning the prestigious distinction of the Caldecott medal, Jones was particularly well known for her books Twig and Big Susan, both of which were originally published by Macmillan but were given new life in 2002 when they were reissued by Purple House Press, a Kentucky-based publishing house dedicated to reprinting and bringing deserving, out-of-print children's books a new audience.
Collecting Jones
Many of Jones' books are no longer in print, so collectors seeking to add this illustrator to their shelves will mostly be seeking out first editions. Several of her books were reprinted in the 1960s and '70s, so take care if searching for first editions not to pick up these newer reissues. Consider adding the following Jones books to your collection:
Small Rain: Verses from the Bible (1943)
This book was named a Caldecott Honor book the year before Jones took the prize for Prayer for a Child. While of course Prayer for a Child is a must-have for Jones and Caldecott collectors alike, Small Rain: Verses from the Bible is notable due to the fact that it is a collaboration between mother and daughter. Jones' own mother is the writer for this book and seeing the culmination of the efforts of two generations of women in a book showcasing each of their talents makes it a sentimental favorite.
Twig (1942)
Initially published by Macmillan, this novel was reissued in 2002 by Purple House Press. Twig is perhaps the most famous of all the books both written and illustrated by Jones. Twig focuses on a girl who discovers fairies have built a house in an upside down tomato can. Twig was one of her most popular books during her own lifetime, inspiring the people of Mason, New Hampshire to call her "Twig" after she moved there in 1945. She carried the nickname for the rest of her life.
Ragman of Paris and His Raggamuffin (1937)
This book is notable because it is her first published book book and the very first book for which Jones did illustrations. Inspired by her time studying in Paris, Ragman of Paris and His Ragamuffins tells the story of a ragman who discovers two abandoned orphans in his bag of rags, adopts them, and shows them all the wonders of Paris that exist beyond the tourist destinations and the traditionally beautiful parts of the city.