Each year, the Caldecott Medal is awarded to a children's book that exemplifies the best work being produce in the field of children's book illustration. The award is a massive professional accolade and often results in a certain desirability from the reading public and from collectors. It is hard to imagine a book more enduring and beloved than 1955's winner, Madeline's Rescue, written and illustrated by Ludwig Bemelmans. Come learn more about this iconic illustrator and his beloved Madeline series as we continue our Caldecott Winning Illustrator Series.
Who is Ludwig Bemelmans?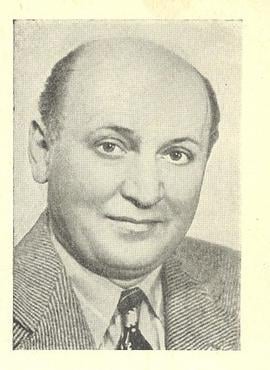 Ludwig Bemelmans was born in Austria-Hungary in what is now Italy in 1898, and his early life was fraught with turmoil. When he was just six years old, his father left the family for another woman, leaving a pregnant wife and governess in his wake. The young Bemelmans and his mother relocated to her hometown in Germany, and he struggled in school due to having previously been educated in French. Bemelmans struggled so much, in fact, that he was sent to apprentice under a hotelier instead. However, he didn't take well to that life either.
In a much exaggerated portion of his personal history, Bemelmans claimed that he was beaten regularly by the head waiter. He threatened to shoot the waiter if it happened again, and then in fact did shoot him, resulting in grievous injury. By Bememlmans' account, he had to immigrate to America or face reform school.
In fact, his grandson revealed in his biography that while Bemelmans was offered the choice between reform school and American immigration by his uncle, it was due to his behavior and not any gun-based retaliation.
He continued to work in hotels and restaurants in the U.S. before joining the Army, after which he attempted to become a cartoonist. He was able to place a monthly cartoon in New York World, but it was dropped after less than a year. Eventually, he met editor May Massee and partnered with her, resulting in his first published children's book, Hansi in 1934. He went on to publish numerous books for adults and children, most famously, his beloved Madeline series.
Examining Bemelmans' Artistic Style
Much of Bemelmans' illustrations are done in watercolor, particularly his children's books, though he also worked in ink and gouache. For much of his career, Bemelmans gravitated toward these mediums, preferring to work and produce quickly and to sketch fast lines. This can be seen in the curving lines of the people in his Madeline books as well as the rich, colorful backgrounds that often drip with verdant smudges of color.
Later in his career, Bemelmans made it his goal to master oil paintings, which he viewed as a slower and more difficult means of creation, and he established a studio to that effect, the results of which can be seen in later books.
Why else have you heard of Bemelmans?
Bemelmans is most widely recognized for his work on his Madeline series, though during his lifetime, only six books were published. Another, Madeline in America and Other Holiday Tales, was discovered and published posthumously in 1985.
Madeline has been adapted into an Academy Award-nominated animated short, an animated television series, an animated movie, and a live action film. Madeline's story is continued today by Bemelman's grandson, John Bemelmans Marciano.
Collecting Bemelmans
Hansi
Bemelmans' first children's publication was the picture book Hansi, published in 1934. The book follows a young boy named Hansi as he heads into the mountains to visit family for Christmas. One particularly memorable scene involves skiing with the family dog. The book's charming illustrations and status as Bemelmans' first published work make this Christmas tale ideal for those looking to collect something outside of the realm of Madeline.
Madeline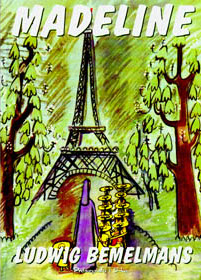 No Bemelmans collection would be complete without Madeline, the basis of his legacy.
In this book, the charming Madeline, her fellow classmates, and Miss Clavel are introduced for the first time in beloved rhyming verse. This book is a must-have for collectors of Bemelmans and children's book collectors in general. It is simply one of the most popular and enduring children's books of all time
Madeline's Rescue
Of course, the Caldecott-winning Madeline's Rescue deserves to be part of any Bemelman's collection. The book centers, of course, around Madeline, who is rescued from drowning by a brown dog she names Genevieve. The children of the school all love her, which causes fighting, and the landlord takes her away. They get her back, though, an Genevieve has eleven puppies, enough so that each girl can have one leaving Madeline her rescuer to have as her own.
To the One I Love the Best
For those looking to own one of Bemelmans' books not written for children, try To the One I Love the Best, a book detailing Bemelmans' friendship with Elsie de Wolfe, Lady Mendl, the socialite and interior decorator famous in Paris. Bemelmans' also worked in interior decorating with Lady Mendl, filling the walls of Paris homes with his murals. The book examines their friendship in episodic bursts and paints a picture of Paris and a lifestyle which no longer exists.