Something about children's books—whether it be the simple stories and lessons or the vibrant artwork—inspires a love that lasts beyond childhood. Numerous adults collect children's books for themselves while others seek out the best examples to add to their own children's bookshelves. It's a genre that inspires happiness and paves the way for a lifetime love of reading. Each year, the Caldecott Medal recognizes the best newly published children's books, those whose illustrations represent the finest children's literature has to offer. Today we continue our Caldecott Winning Illustrators Series by taking a closer look at 1957's winner, Marc Simont.
Who is Marc Simont?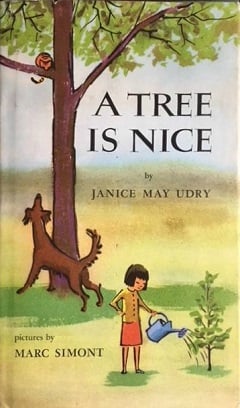 Marc Simont, son of notable Spanish artist Joseph Simont, was born in Paris an grew up splitting his time between France, Spain, and the United States. He studied art in France, New York, and also learned from is father, with whom he attributed the most important parts of his education. He moved to the U.S. permanently at his father's suggestion in order to pursue a career as an illustrator, studying at the National Academy of Design in New York.
After serving in the military, he began working as an illustrator of portraits and advertisements before publishing his first book in 1939. He received a Caldecott Honor for his illustrations in Ruth Krauss' The Happy Day in 1950 but did not earn the medal until 1957 for A Tree is Nice by Janice May Udry.
He received another Caldecott Honor in 2002 for The Stray Dog, which he also wrote. He is perhaps best known for his work on the long-running series Nate the Great by Marjorie Weinman Sharmat. He illustrated nearly one hundred books throughout the course of his career. He passed away in 2013 at the age of ninety-seven.
Examining Simont's Artistic Style
Inspired by his father, Joseph Simont, who was a long-time illustrator for the French newspaper L'Illustration, Simont began drawing at a very young age. Known for the fluidity of his lines, Simont's illustrations, in particular those depicting nature and animals, convey a sense of playfulness and grace. Simont utilizes vibrant colors as well as black and white to portray his subjects.
Why else have you heard of Simont?
Simont is probably best known for his collaborations with Marjorie Weinman Sharmat on the Nate the Great series about a boy detective. Between 1978 and 1998 he collaborated with her on twenty books. Since then, Sharmat has continued the series with chapter books, illustrated by a few different authors but continuing on in the style of Simont for continuity.
Sports fans might have heard of Simont's collaboration with famous sportswriter Red Smith, How to Get to First Base: Picture Book of Baseball.
Collecting Simont
Nate the Great
Simont had a longtime collaboration with Marjorie Weinman Sharmat on her Nate the Great series,which featured a young boy solving crimes and mysteries. Though they collaborated on twenty books within the children's book series and she has continued the series on with books for middle grade with other artists emulating Simont's unique style, the first book in the series, Nate the Great, tops the list of Sharmat and Simont's collaborations to collect because it is our introduction to this iconic character.
The Stray Dog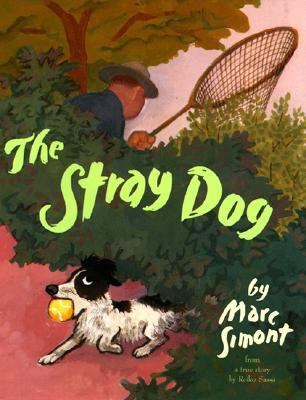 The Stray Dog (2000), a book both written and illustrated by Simont, is a must-have for people looking to add his works to their collection. Not only does it feature a charming story and illustrations, but it was also a Caldecott Honor book. In addition, it won the the Boston Globe-Horn Book Award and was named an ALA Notable Children's book. It is easily the most popular of the books of which Simont both wrote and illustrated.
A Tree is Nice
No Simont collection is complete without A Tree is Nice by Janice May Udry. This Caldecott Winner is notable for the way Simont took the relatively sparce text of the book and expanded it to include an entire world of trees and the animals and people who enjoy them. The joyful art of the book skillfully illustrates just how important trees are, as well as their beauty.
The Happy Day
The Happy Day by Ruth Krauss was named a Caldecott Honor book in 1949. This charming book illustrates the animals of the forest enjoying the first signs of spring while investigating a the snow after a long winter. Simont's charming animal illustrations are perfect examples of what makes Simont one of the masters of the the field of children's book illustration. The Happy Day is just as enjoyable today as it was in 1949.