Each year the Caldecott Medal is awarded to a children's book illustrator whose work exemplifies the best in art being produced in the business. 1999's winner, Mary Azarian, is known for her colorful woodcut illustrations and makes her living as a local artisan in her Vermont community in addition to the over fifty books she has illustrated throughout her career. Let's take a closer look at the work of Mary Azarian in this edition of our Caldecott Winning Illustrators Series:
Who is Mary Azarian?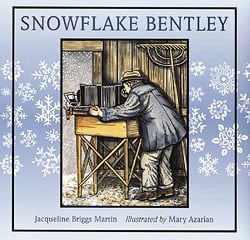 Mary Azarian grew up on a farm near Washington, DC, with her grandparents, an experience that instilled in her a love of nature evident in her artwork. She developed an interest in art at a young age beginning with a fourth-grade assignment to create a Christmas linocut, which resulted in the memorable learning experience of having her "Noel" angel print read "Leon." She went on to study art at Smith College, studying under modern master print master Leonard Baskin. While she worked for some years as a teacher, she eventually elected to attempt the life of a full-time artist, a practice that was further enabled when she began illustrating children's books in the 1970s. Azarian earned the Caldecott Medal for her woodcut illustrations for Snowflake Bentley by Jacqueline Briggs Martin. Throughout her career, she has contributed illustrations to over fifty books.
Where else have you heard of Azarian?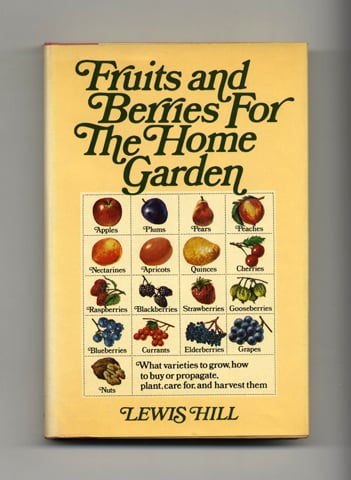 The fruits, vegetables, and animals that Azarian often takes her inspiration from lend her work an appeal that reaches outside the realm of children's books. Home cooks might recognize her work from spiral bound cookbook The Midwestern Country Cookbook: Recipes and Remembrances from a Traditional Farmhouse by Marilyn Krueger or The Vermont Beekeepers Cookbook. Longtime gardeners might have seen her work on 1977's Fruits and Berries for the Home Garden by Lewis Hill. Her work also has appeared on stationery products such as address books. Additionally, her work has appeared on greeting cards and is for sale in local galleries in the Vermont area.
Examining Azarian's Artistic Style
Azarian creates her illustrations using the woodblock printing method. Early in her career, she creates individual blocks and prints by hand in black and white. Later, she began adding color to the black and white printings, hand painting each print, coloring them in rather than adding the color to the woodblock. This method is nontraditional but adds individuality and detail to each print. Eventually, Azarian acquired a Vandercook proof press which she uses to reproduce the prints she sells in local galleries and on her website.
Collecting Azarian
Snowflake Bentley by Jacqueline Briggs Martin
Martin's book Snowflake Bentley earned Azarian the Caldecott Medal in 1999 for her large, colorful illustrations, which included black framing to help distinguish reproductions of photographs from the remainder of the illustrations. The book tells the story of William Bentley, the farmer who dedicated his life to capturing the intricacies and details of individual snowflakes with his camera, eventually culminating in his death from pneumonia. While not a scientist, Bentley's work contributed to the overall understanding of snowflakes.
The Four Seasons of Mary Azarian by Mary Azarian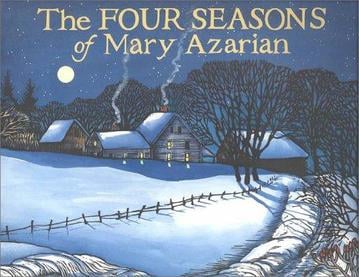 The Four Seasons of Mary Azarian, written and illustrated by Azarian, is a must-have for collectors. Steeped in Azarian's own experiences of the natural world of her home state of Vermont, the book contains detailed woodcutting of each season. Inspired by the changing seasons, this children's book is a charming look at how one artist sees the world around her. While out of print, this book is one worth the effort of searching out.
The Farmer's Alphabet by Mary Azarian
Deviating from her current habit of hand painting her woodcut prints, The Farmer's Alphabet by Mary Azarian is in black and white, reflecting the purity of her woodcut illustrations. This alphabet book reflects the beauty and experience of the New England farm Mary Azarian calls home.