The Caldecott Medal is awarded annually to an illustrator whose work on a newly published picture book represents the best of children's book illustration currently produced. Today we feature 2004's winning illustrator who worked not to create illustrations for children not just through picture books, but through an additional aspect of his professional life where he worked as an esteemed animator creating quality cartoons for children. Mordecai Gerstein took inspiration from real events, mythology, family history, and religion, creating books that celebrate the joyfulness of life while not shying away from the sadness that also is a part of living. Let's take a closer look at his career and the book that embodied his philosophy in todays edition of our Caldecott Winning Illustrators Series:
Who is Mordecai Gerstein?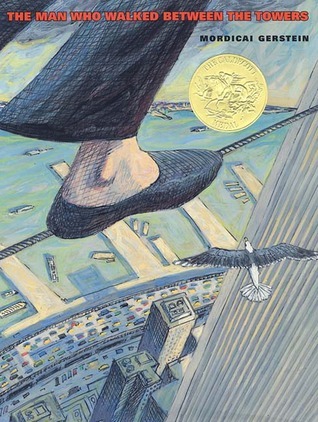 Writer, illustrator, and film director Mordecai Gerstein was born in Los Angeles, California in 1935. He attended what is now the California Institute of the Arts and after graduation worked as an animator for UPA animation studio. The company transferred him to New York in 1957, a move that would later influence his Caldecott winning work. Through UPA, he directed four cartoon specials based on popular The Berenstain Bears series. In what would be a fateful encounter, he met Elizabeth Levy in 1970. The two began to collaborate on her new idea for a mystery series, Something Queer is Going On. Together they wrote and illustrated twelve books. Working with Levy prompted Gerstein to turn to writing his own books to accompany his illustrations. He published his first book, Arnold of the Ducks, in 1983. Throughout his career as a writer and illustrator, released over forty books. He won the Caldecott Medal in 2004 for his book The Man Who Walked Between the Towers about Phillipe Petit's unauthorized highwire walk without a net between the Twin Towers in 1974. Inspired by the events of 9/11, Gerstein wrote the book to honor one of the more joyful events that took place there. He won the National Jewish Book Award for The White Ram: The Story of Abraham and Isaac in 2006. Gerstein passed away from esophageal cancer in 2019.
Where else have you heard of Gerstein?
During his time at UPA animation studios, Gerstein worked on numerous television specials and thirty second commercials, all of which he loved because they involved art and drawing at every level as well as storytelling, something he loved but didn't pursue independently of his work until he released his first book Arnold of the Ducks in 1983. Most notably to today's audience, Gerstein directed for Berenstain Bears specials: The Berenstain Bears Christmas Tree, The Berenstain Bears Meet Big Paw, The Berenstain Bears Comic Valentine, and The Berenstain Bears, and The Berenstain Bears Easter Surprise. Fans of Elizabeth Levy's Something Queer is Going On mystery series should recognize his work.
Examining Gerstein's Artistic Style
Characterized by fluid linework, Gerstein often found inspiration in everyday events, mythology, Jewish faith, and Greek mythology. He often drew in pen and in and worked with watercolor paint to achieve his illustrations.
Collecting Gerstein
The Man Who Walked Between the Towers
Inspired by the tragedy of 9/11, Gerstein wrote the story of Phillipe Petit's daring, unauthorized walk on a wire between the two tours without a net in 1974. He wanted to highlight one of the greatest events to ever happen there, while also acknowledging the tragedy. The 2004 Caldecott winning book famously ends with the phrase "And now the Towers are gone."
Arnold of the Ducks
Gerstein's first picture book was rejected by seven publishers before it was finally released to commercial and critical success. This charming book tells the story of Arnold who becomes separated from his human family and is adopted by a group of compassionate ducks before eventually reuniting with his family.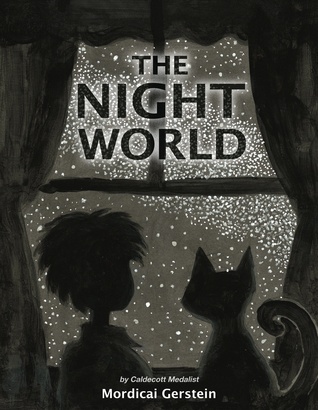 The Night World
Inspired by his own childhood nighttime walk with his father when his familiar home and backyard looked drastically different, The Night World features a boy and his cat exploring the strange nighttime landscape of their home while everyone else is asleep
The First Drawing
Inspired by the discovery of cave paintings in France that are the oldest ever discovered, The First Drawing imagines a young prehistoric boy who always wants to share his imagination and experiences with his family, but they don't understand. His desire to communicate inspires him to create the word's first drawing.