The Caldecott Medal is awarded annually to the illustrator of a children's book that showcases the best work being produced in the field. Ezra Jack Keats' book The Snowy Day was awarded the medal in 1963. Keats' beloved book not only ushered in a much-needed influx of multiculturalism in the world of children's literature, but also has grown to be one of the most beloved children's books of all time. Join us as we continue our Caldecott Winning Illustrators series by taking a closer look at this incredible illustrator.
Who is Ezra Jack Keats?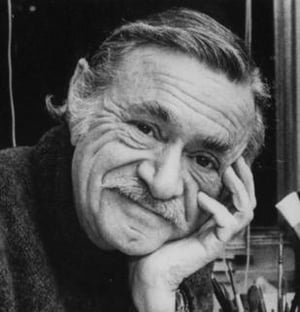 Ezra Jack Keats was born Jacob Ezra Katz in Brooklyn, New York, to Polish Jewish immigrants in 1916. He displayed a keen interest in art as a young child, and while his father voiced objections to the kind of penniless life many artists lived, he was also one of Keats' biggest supporters.
Keats' father passed away around the time of his high school graduation and that loss, coupled with being drafted into World War II, prevented him from pursuing his artistic dreams. His military service involved designing camouflage patters for the Air Force.
After the war, Keats worked a variety of jobs and took art classes when he could. He managed to paint several murals for the Works Progress Administration and drew backgrounds for the comic Shazam (at the time called Captain Marvel, not to be confused with the Marvel comics character).
Eventually Keats was able to move to Paris to study art. Upon returning to the U.S., he sought work as a commercial writer. His illustrations appeared in such publications as The New York Time's Book Review, Playboy, and Reader's Digest. Though he did not set out to become a children's book writer, he was asked to illustrate books for other authors. He illustrated nearly sixty books for children before deciding to write his own. He published his first book, My Dog is Lost, in 1960. He went on to write and illustrate children's books for the rest of his life.
He established the Ezra Jack Keats foundation to preserve his own work and promote creativity and literacy among children through the Ezra Jack Keats Book Award and other programs. Keats passed away in 1983 and is considered to me one of the most important children's book illustrators of the 20th century.
Examining Keats' Artistic Style
Keats is credited with popularizing collage as a method of children's book illustration. He did this first with his Caldecott Medal winning book The Snowy Day, for which he marbleized paper, splashed Indian ink onto the work with a toothbrush, and experimented with various textile and papers.
While he also worked with painting in more traditional ways, his collage methods sprung from his childhood experiments using whatever materials he could to create art. He later experimented with cubism and other styles but remains most well known for his collages. He has also been lauded for his depictions of the beauty of urban settings, which was uncommon in children's books at the time.
Why else have you heard of Keats?
Keats is best known for his book The Snowy Day, which is considered one of the most important children's books of the 20th century. The book is the most checked out book at the New York Public Library and was featured in a series of forever stamps in 2017 by the United States Postal Service. He made several appearances on the television show Mister Rogers' Neighborhood and was the first professional artist to illustrate UNICEF's annual fundraising Christmas cards.
Collecting Keats
The Snowy Day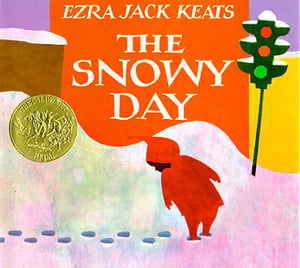 Any Keats' collection would be incomplete without the Caldecott medal-winning book, The Snowy Day. Besides being both a charming and beautifully-illustrated story, the book is worth collecting because it showcases the development of Keats' collage style. This book also marks the first appearance of his frequent main character, Peter. Peter, notably, is an African American child. Keats is noted for having said that he chose to make Peter so because often times minority children were only present in the background when they should have been in the foreground the whole time. Keats was lauded for his multicultural approach to illustration.
My Dog is Lost
Keats' first book as both writer and illustrator, My Dog is Lost, was published in 1960. It follows a boy who recently moved to New York from Puerto Rico as he searches for his lost dog. He enlists children from other neighborhoods to help him find his missing pet, making friends along the way. This book is another example of Keats' commitment to depicting all children; most of the children featured in the books are minorities, a rarity for the time.
Skates!
Keat's book Skates! was published in 1973 and is notable because it is one of his few books that contains very few words. The story is told almost entirely through pictures. The book follows a group of dogs who find ice skates and enjoy a winter day. It is also one of the few books where Keats main characters are a cast of animals rather than children. A skating rink in Kyoto, Japan was named after Keats in reference to the popularity of this charming book.