Throughout the nineteenth century—and even beyond—dust jackets were intended to be disposable. As such, they were often discarded after purchase. Given their frail construction and the likelihood of them being thrown away, it can be quite rare to find nineteenth books that retain their original dust jackets. Books Tell You Why is pleased to offer a remarkable selection of such titles. Many of the books represent the earliest known examples of classic works in dust jackets. You may view our catalog for the collection here or browse a sampling of ten notable titles below:
The first American edition, published the same day as the first English, but with substantial differences. Kipling himself much preferred the American binding to the British, saying it beat the English version "to little pieces." Although it appears the British edition was likely issued with a plain glassine dust jacket, the bibliographies have no record of this illustrated wrapper issued by The Century Co.
The Century Co., New York, 1894. Publisher's olive-green criss-cross patterned cloth, gilt decoration on upper and lower boards, decoration and titles on spine, t.e.g., in the publisher's illustrated jacket printed in olive green; with numerous plates and illustrations in text, throughout, plus b/w frontispiece. Book is near fine; the jacket is heavily chipped at the spine tips, more lightly at the extremities, and age toned, especially at the spine. Housed in a green-cloth clamshell case with leather/gilt spine label.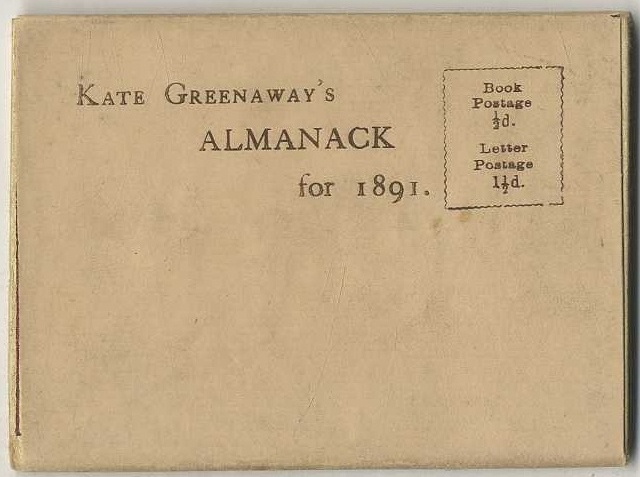 Cloth-backed paper-covered gilt- and color-decorated boards, a. E. G, blue clay-paper endpages, in the original printed paper dust-wrapper; illustrated in color throughout. Book is very near fine, with just a small scrape to the lower inner corner of the front pastedown; jacket is remarkably fine, with just a little offsetting from the colored endpapers to one edge of the front flap.

Kate Greenaway's "1891" publication in her Almanack series, published for the years 1883 through 1897, except 1896. Republished in the late 1920s with the illustrations of the original series.
An extremely early title in dust jacket, published in 1819. Perhaps the earliest yet recorded. Pfister and Lentner mention a slipcase, but not the dust jackets. However, another set, in identical dust jackets and slipcases, was sold at auction in 2014.
Overall, a beautiful set, the books fine, the jackets and slipcases very good or better. "Containing a topographical and statistical description of the town, together with an historical introduction and a full factual and name register," including location, climate, size, population, schools, public and private libraries, bookstores, art galleries, etc. The plates, illustrations, and cover images depict many of Nürnberg's most famous attractions and personalities, including Albrecht Dürer and Peter Vischer.
Privately printed by the Countess of Jersey (one of the participants in the shenanigans) at Sydney, with the false imprint as Amsterdam. Writing in 1902, Edmund Gosse called An Object of Pity "the most unattainable of R.L.S.'s productions;" it is speculated that only 35 copies were printed. This copy from the Stevenson family's own library (after his death Isobel Strong sold the family library at auction placed these bookplates in volumes to "assist" their value), and is signed by her and additionally has several notations in the hand of Lloyd Osbourne: On the contents page he identifies who each writer actually is, and he has made notations in several subsequent page margins.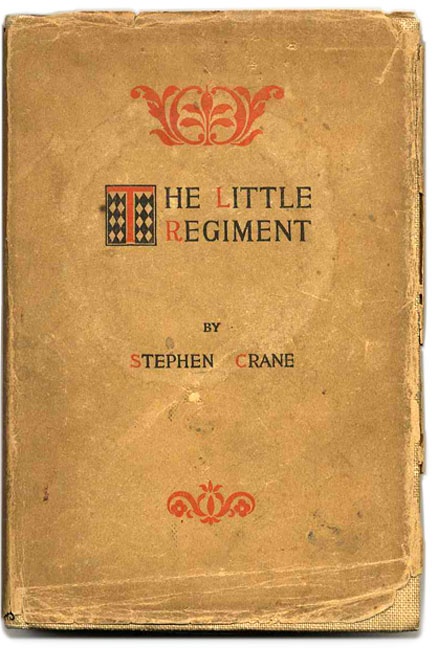 In August 1892, Robert Louis Stevenson was residing in Samoa with his wife and step-children, along with his cousin Graham Balfour (who later became his biographer). In conjunction with visitors from home, the household entertained itself by producing a "joint-stock" novel in which all contributors were to imitate the style of Ouida (Maria Louisa Ramee). They chose as "hero" Mr. Bazett Michael Haggard, the British Land Commissioner, their neighbor and friend. When the book was completed, An Object of Pity, or, The Man Haggard was read aloud to Mr. Haggard, who retaliated to the good-natured pillorying he had received at his friends' hands with Objects of Pity, or, Self and Company.
Original brown cloth, titles and decoration in red, black and gilt, in the publisher's printed dust-wrapper replicating the book's upper board and spine. Boards are age-toned with rubbing at the spine and spine head, rear hinge cracked and webbing exposed; jacket is heavily age-toned at the spine and front panel, front flap detached, chipping at all extremities.

First issue with "Gilbert Parker's Best Books" following page 196 as called for, super-scarce in jacket. BAL 4076.
Mark Twain's humor can be seen in his use of back translation on one of his own short stories, "The Celebrated Jumping Frog of Calaveras County." After finding a French translation of his work, he re-translated the story, leaving all of the grammar, syntax and word choice as it was in the translation, and then republished the work to include the original, the translation, and the re-translation. He titled the compilation "The Jumping Frog: in English, then in French, and then Clawed Back into a Civilized Language Once More by Patient, Unremunerated Toil."
Harper & Brothers, New York and London, 1903. A just about fine first edition in the original red decorated cloth, gently rubbed and little fading to spine. In the elusive, nearly fine dust-jacket with only a minor chip to the bottom of the spine. In custom made 1/3 leather cloth double slipcase. Hard to imagine a nicer copy can be found. First separate publication, reprinted from its first appearance in Sketches, 1875.
Perhaps the earliest known dust jacket for Leaves of Grass (bibliographer Joel Myerson's earliest notation of a known dust-jacket for this title is the 1900 edition). A lovely copy of the definitive edition in an unrecorded jacket.
David McKay, Philadelphia, 1891. Green paper-covered boards with titles in gilt on upper board and spine, top edges gilt, others deckle, publisher's printed dust wrapper; engraved portrait. Corners lightly bumped and rubbed, a little fading at the lower board edge, faint tide mark at the spine bottom, internally with a few marginal pencil marks, else fine, bright and sharp; the jacket with a corresponding tide mark at the spine bottom, a couple of tiny chips out at the spine head, rubbing to the spine, and a minor stain on the rear panel, but overall lovely and bright.