English artist Arthur Rackham is widely considered to be one of the most important and influential illustrators from the Golden Age of British Illustration. What really cemented his position as one of the preeminent illustrators of his day were his color illustrations for Washington Irving's Rip Van Winkle and J.M. Barrie's Peter Pan in Kensington Gardens. Some of his notable works include illustrations for The Legend of Sleepy Hollow by Washington Irving, Christina Rossetti's Goblin Market, and The Wind in the Willows by Kenneth Grahame, which was published after Rackham's death. On the anniversary of his birthday, let's take a look at the enduring legacy of one of England's most beloved illustrators.
Arthur Rackham's Beginnings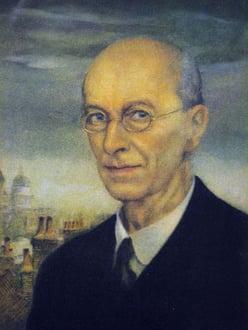 Rackham worked originally at the Westminster Fire Office while attending the Lambeth School of Art. He eventually left this job to work at the Westminster Budget as a reporter and illustrator, but did not turn to book illustration until he was hired to illustrate a collection of works by Anthony Hope, author of the minor classics The Prisoner of Zenda and Rupert of Hentzau.
Though Rackham initially illustrated a variety of genres, he quickly became known for his skill at the fantasy genre in particular due to his detailed illustrations in the Christmas collectible editions of Fairy Tales of the Brothers Grimm and Gulliver's Travels, both of which were published in 1900.
Heirloom Status
The Golden Age of Illustration lasted from around 1890 to roughly the start of World War I in England. This was partially due to the popularity of large, illustrated books as Christmas gifts. The high demand for these expensive and detailed volumes created a demand for illustrators capable of instilling magic and drama in every chapter. Rackham illustrated many of these Christmas books. His detailed, fairy tale style was perfect for these limited edition books, which were painstakingly crafted art pieces, often made from vellum and typically signed by the author, illustrator, or both.
These books were so popular and the demand so high, that in addition to the fancier versions, publishers also released trade versions, as well as even more affordable quarto editions should the book prove to be a big enough seller. The popularity of such volumes declined as war time loomed over Europe, with publishers devoting their attention to other books and consumers focusing more on practical purchases, but the beautiful Christmas editions are still sought after today by collectors. These books helped to establish Rackham as one of the most important illustrators of the time.
The Arthur Rackham illustrated edition of The Wind in the Willows was published in 1940, a year after his death, by the Limited Editions Club in New York. This American edition, with gilt decoration on the cover and spine and top edge gilt was limited to 2,020 copies. Copies can cost a collector a couple thousand dollars, depending on their condition.
The first English edition to include Arthur Rackham's illustrations didn't come until 1951 and was published by Methuen and Co. This edition was limited to 500 copies and includes 12 color illustrations from Rackham with an introduction from A.A. Milne, of Winnie-the-Pooh fame.
Continuously Collectible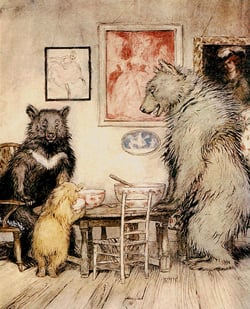 Because of Rackham's enduring popularity, first editions of his books are still in demand today. His intricate style, a blend of India ink and watercolor influenced by both Nordic style art and Meiji-era Japanese woodblock art, has ensured that many of his works are still in print today.
Both his more traditional illustrations and the silhouette-style he began using later in his career are often reprinted on greeting cards, bookmarks, and other paper gift items. It's likely that even if someone doesn't know Rackham by name, they at least have a cursory familiarity with his work.
During his lifetime, his work was awarded at the Milan International Exhibition and was featured at the Louvre in Paris. Today, his work is continuously bought and sold in auction houses around the world, with collectors eagerly awaiting sketches or paintings to come back on the market.
Inspiring Other Artists
In addition to being widely considered the greatest artist of the Edwardian period, Rackham also maintains a legacy of serving as an inspiration to numerous other artists. Famous Canadian illustrator Charles van Sandwyk lists Rackham as one of his chief inspirations.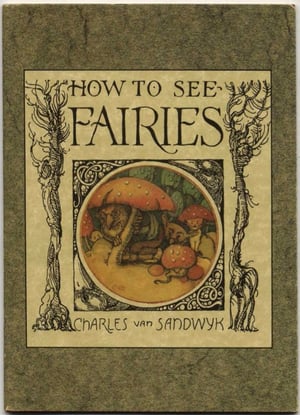 Not only can Rackham's influence be seen in the lines of Charles van Sandwyk's work, but also in his subject matter. Both artists have illustrated fairy tales and editions of The Wind in the Willows. Most tellingly, both artists have released books on the subject of fairies. Fairies were hugely popular during Rackham's time, but the allure of the mythical creatures has waned over the years. They did see a large resurgence of popularity in the 1990s in both media and in gift items like stationary.
Another notable devotee of Rackham's work is, surprisingly, filmmaker Guillermo del Toro who cites Rackham's work as the primary inspiration for the character of The Faun in his masterpiece Pan's Labyrinth. In fact, Rackham was such an inspiration for the aesthetic of the film that del Toro referred to the tree featured on both the promotional images and in the movie as "The Rackham Tree."