While not many print journalists bear the distinction of being a household name, there are likely few people who have not heard of investigative reporter Bob Woodward. Woodward—Harvard educated and a Navy veteran—has spent the majority of his career at The Washington Post, where he currently serves as associate editor. He initially applied for a position as a reporter at the Post and was given a two week trial period. He was not hired on a continual basis due to a lack of experience, since he applied right out of school. Woodward applied again after one year of working as a journalist at the Montgomery Sentinel. Not even a full year later, Woodward, along with Carl Bernstein, was assigned to cover a burglary at the soon to be infamous Watergate Building. This would make him a household name.
His subsequent work following the Watergate Scandal is considered to be one of the most important works of investigative journalism of the 20th century. Woodward was awarded the Pulitzer Prize in journalism for his coverage of the scandal and was again awarded the Pulitzer in 2002 for his coverage of 9/11. While there have been some criticisms of Woodward's style and approach, he is one of the most well-known journalists working today and has covered some of the most important events in modern American history.
He has written nineteen books, thirteen of which have been best sellers. He is considered to be the primary chronicler of the American presidency. Woodward is a great starting point for anyone looking to collect journalists. Let's take a look at some of his books worth adding to any burgeoning collection:
All the President's Men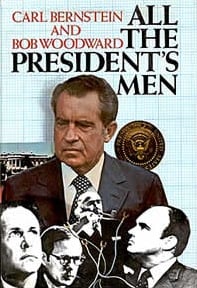 Co-written with fellow journalist Carl Bernstein, All the President's Men was published in 1974 as an account of their investigations into former president Richard Nixon and the Watergate scandal. Interestingly enough, though the two had considered writing a book about their investigative experience due to extensive public interest, neither was fully committed to the project until they were approached by actor and director Robert Redford about acquiring film rights to the story. Redford's interest in telling the story from their point of view rather than just a straightforward chronicle of events actually had a transformative effect on the way Woodward and Bernstein crafted the book.
The book is notable in that it brought to light a great deal of information surrounding the scandal that was kept secret from the public, such as the identities of some people involved, as well as discussing Woodward's meetings with anonymous informant, Deep Throat. This book is a must-have for anyone looking to collect works of journalism.
Plan of Attack
Stemming from Woodward's work covering the events of 9/11 and the subsequent war in Iraq, 2004's Plan of Attack is a follow up to his previous work, Bush at War.
Plan of Attack is a worthwhile inclusion on this list for its behind the scenes look at the idea of a split in President George W. Bush's administration between those who supported the war, like Dick Cheney, and those who were opposed, like Colin Powell. The book was refuted by many of the figures involved, and yet was named as recommended reading both by the Bush reelection campaign and by John Kerry's election campaign. The book is followed by State of Denial: Bush at War Part III and together they present a complete overview of Woodward's investigation into the decision to enter into war with Iraq.
Fear: Trump in the White House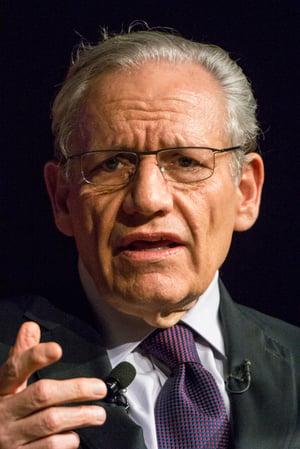 Woodward's most recent book is Fear: Trump in the White House. The book was an immediate best seller, selling upwards of 1.1 million copies during the first week after its release, making it the fastest seller in publisher Simon & Schuster's history.
The book offers an account pieced together by interviews with over 100 White House staffers of what the day-to-day administration of the White House looks like during Donald Trump's presidency. The book is notable in that Trump was not interviewed for the book. Woodward says his requests for interviews were denied while Trump asserts he was never asked. The book sparked immediate debate and a prompt dismissal by the White House. While the book received overall positive reviews, it is worth noting that all informants for the book were granted anonymity, which for some, did nothing to grant authority to the claims made within it.