American suspense writer Dean Koontz was born in 1945 and to date has published one hundred and five novels under his own name and various pseudonyms. He published his first novel, a work of science fiction called Star Quest, in 1968. He continued to publish science fiction, horror, and suspense novels for the next ten years, none of which reached commercial success. His breakthrough novel, Whispers, was released in 1980. Since then, Koontz has topped the New York Times Best Sellers List multiple times for both hardback and paperback novels. Many of his novels have been adapted into films. He is widely considered to be one of the most successful suspense writers alive. He continues to publish widely, often producing several novels and novellas a year. Let's take a look at a few of Koontz's best novels for those looking to start collecting the legendary and prolific novelist's work.
Odd Thomas
"The most identifying trait of humanity is our ability to be inhumane to one another."
Perhaps, Koontz's most famous novel, Odd Thomas, is the first in a series of novels about the titular character, a genius fry cook who sees ghosts. The novel follows Odd and his girlfriend Stormy as they try to prevent a horrific disaster foretold to him by a ghost with only one day to prepare for the onslaught of supernatural horror. The book is a New York Times Best Seller and was adapted into a film starring the late Anton Yelchin.
The Husband
"A man begins dying at the moment of his birth. Most People live in denial of Death's patient courtship until, late in life and deep in sickness, they become aware of him sitting bedside."
This 1994 novel follows landscaper Mitch Rafferty as he tries to save his wife from a kidnapping that implicates him for her murder and prevents him from contacting the police for help. Mitch has sixty hours to come up with two million dollars, or he will lose his wife and the life they've built together. Focus Features have greenlighted a film but as of December 2022 has yet to materialize.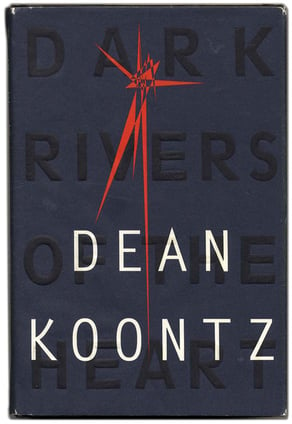 Dark Rivers of the Heart
"You've got to remember whatever happens-it's only life; we all get through it."
The protagonist of Dark Rivers of the Heart, Spencer Grant, is a man trying to escape his painful past and pinning all his hopes on a woman he loves but barely knows. He goes to her house after visiting work and finding her uncharacteristically late; he arrives to find her home beset by a team of agents from a secret government agency, forcing him to go on the run. Soon he and his new love must face this corrupt agency to save their lives, but the danger from Spencer's past threatens to upset their survival efforts.
Fear Nothing
"Sometimes there is no darker place than our own thoughts: the moonless midnight of the mind."
Fear Nothing, the first book in the Moonlight Bay series, takes place over 24 hours. It features Christopher Snow, a young man suffering from severe light sensitivity, who becomes embroiled in a town-wide conspiracy after witnessing the hospital switching his newly deceased body with that of a drifter. Forced to flee, he uncovers secrets about the town and his life while grappling with the reality of the future he faces without his parents protecting him from his illness and the deadly residents of Moonlight Bay. While a third book in this series has been promised, there has been no announcement of a release date after the publication of the second book in 1999.
The Hideaway
"The hypocrisy of human interaction, wherein selflessness was publicly championed and selfishness privately pursued, both amused and disgusted him. Every act of kindness seemed, to him, to be performed only with an eye to the payback that might one day be extracted from the recipient."
A mysterious psychic link between an antiques dealer and a murderer is the focus of Koontz's 1992 novel, The Hideaway. After Hatch Harrison is resuscitated after being dead for eighty minutes, he finds himself subject to visions of a vicious murderer who believes himself to be the reincarnation of a prince of hell. To save his family, Harrison is forced to use these visions to track down the killer. The novel was adapted into a film starring Jeff Goldblum, Alicia Silverstone, and Jeremy Sisto.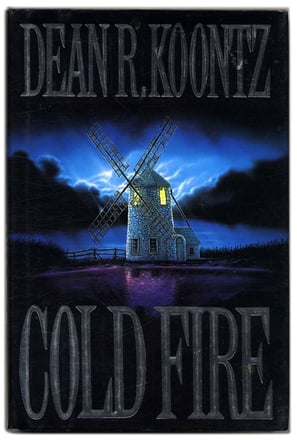 Cold Fire
"Kids knew that life was scary, yeah, dark and strange, but they also knew that it was silly, that it was meant to be fun, that it was an adventurous journey down a long road of time to an unknown destination in a far and wondrous place."
In this 1991 novel, journalist Holly Thorne witnesses retired teacher Jim Ironheart save the life of a boy who is almost hit by a car. Finding herself much more interested in this good Samaritan who began to act well before any danger was in sight, she discovers that Jim has saved the lives of twelve people in the short span of three months and learns that he receives visions of who to save which he believes come from God. She decides to follow him on his next rescue mission to get to the bottom of his visions and the terrifying and cryptic phrases he mutters in his sleep.