If you haven't read Franz Kafka's 1914 masterpiece The Trial, we recommend picking up a copy today. But if you have read the work and have considered its significance not only as a piece of modernist fiction but also as a literary work that comments upon the bureaucratic idiocy of government and the perceived rule of law, then you might want to do more than just read this book. Indeed, you might want to start a collection of various editions and translations of the novel. Collecting copies of the book, as well as ephemera related to it, won't be an inexpensive task. But if you're willing to invest in a new collection, bringing together materials connected to The Trial could turn out to be an extremely interesting and rewarding experience.
Kafka's Unfinished Novel Published in Germany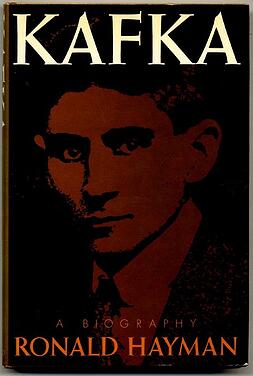 Did you know that The Trial is one of the great unfinished novels? Kafka began writing it in 1914, but it wasn't published in any form until after his death. In 1924, Kafka died, and a year later his friend Max Brod worked with Verlag die Schmiede in Berlin to publish the true first edition of The Trial (1925). Kafka wrote the novel in German, and the true first edition was published as Der Prozess (1925). It was republished a decade later in Berlin by Schocken Verlag, but the 1925 edition would be a must-own for anyone putting together a collection of The Trial and its various publications and translations.
You might not be able to start your collection with a true first edition of The Trial, however. To be sure, there aren't too many of these out there to be had, and they rarely come on the market. When they do, collectors anticipate paying quite a bit of money. The last record we could find of a 1925 Der Prozess being sold at auction was in June 2007, when Christie's auctioned a fine condition copy of the novel with an intact dust jacket. The book sold for $13,200 in 2007. With inflation taken into account, with all other factors being equal, the sale would have been nearly $16,000 in 2017.
English-Language First Editions to Add to Your Collection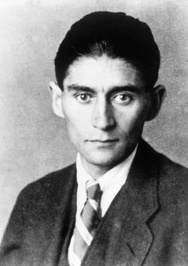 Collectors may search a lifetime for a true first edition of the 1925 publication of Der Prozess. Yet don't despair! There are a number of other interesting and rare first editions of The Trial to add to your collection. The Trial was published in London by Victor Gollancz Ltd in 1937, in a translation by Edwin and Willa Muir. The dust jacket reads: "The Trial, although only now translated, may justly be called one of the most famous—and, many would add, one of the few really great—novels of our time." An epilogue by Max Brod appears in the book.
The American first edition was published the same year by Alfred A. Knopf. While these editions are easier to locate than the true first edition, they won't come cheaply. You should expect to spend anywhere from $2,000 to $10,000 for a book in very good condition with an intact dust jacket in very good condition. Generally speaking, the UK first edition tends to be a rarer find than the American first edition of Kafka's novel.
Other interesting first editions include a 1965 Russian translation published by Progress in Moscow. Collectors should also keep an eye out for fascinating ephemera, including materials related to the 1962 American cinema adaptation of The Trial, directed by Orson Welles and starring Anthony Perkins as Kafka's protagonist Josef K.
Good luck building your collection!