Some of the most thrilling stories I've ever heard are those of treasure hunts. Explorers, pirates, and detectives alike all strike out on a mission to obtain the objects of their desires—whether the value be monetary or sentimental. Within the literary world, we have our own lost treasures: famous manuscripts misplaced by time or destroyed at the hands of frustrated writers or natural disasters. Here are five of the most famous missing or destroyed manuscripts.
1. Conversation at Midnight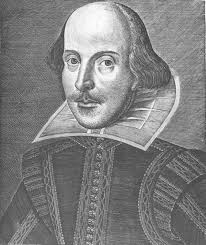 Written by the Pulitzer Prize-winning poet Edna St. Vincent Millay, this manuscript was devoured by a hotel fire in 1936. Though the original work was lost, Millay was able to remember aspects of the first draft that were pieced together to construct the finished product. This is a feat I greatly admire, as I can barely remember what I've written on a Microsoft Word Document ten seconds after my computer dies.
2. Cardenio
Allegedly performed for King James I in the 1600s, this play by William Shakespeare is nowhere to be found. Whether it might have been dropped into the ocean, destroyed by a fire, mistakenly left at a pub, or used to make paper airplanes that soared to a desert island is up for debate.
3. Dead Souls
Though part one of this Russian classic is intact, parts two and three of Nikolai Gogol's creation met their fiery end at the suggestion of a Russian priest. Which is ironic, when you think about it.
4. World War I Writings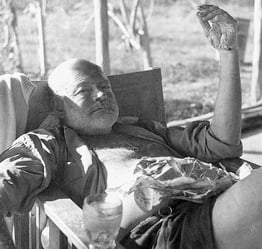 A collection of Ernest Hemingway's writings and reflections regarding his experiences of World War I were in a suitcase that was stolen from his (first) wife while she was traveling from Paris to Switzerland. In addition to depriving the world of a piece of Hemingway, these thieves may have unknowingly planted the conflict that led to Hadley and Ernest's divorce.
5. Stephen Hero
Written by James Joyce as a precursor to A Portrait of the Artist as a Young Man and published after his death, the book is unfinished. A dissatisfied Joyce threw the manuscript into the fire, and the chunks that remain were salvaged by his wife, Nora.
Though most of these manuscripts are likely never to be seen again, there is always a glimmer of hope. Buried in the backyard, collecting dust in an attic, or sitting quietly in an old stolen suitcase, there just might be a treasure waiting to be found.