Vance Morgan was born in New Jersey and raised in Florida. He obtained a Doctorate in School Psychology and Counseling from the College of William and Mary, and worked as a school psychologist for 38 years. After becoming interested in collecting as a boy, Vance ultimately acquired a collection of over 2,500 signed books. In the following interview, Vance shares with us his collecting story as well as his insights into corresponding with authors and acquiring their signatures.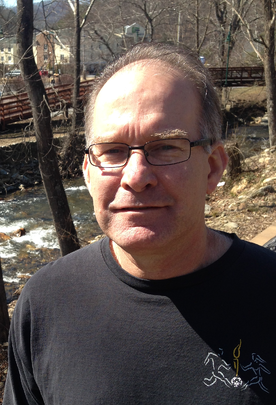 Books Tell You Why: When did you first become interested in book collecting? How did you get started?
Vance: As a child, well before I discovered book collecting, I was busy laying the groundwork as a collector of traditional childhood interests such as stamps and coins. My father was a banker who had access to bags and bags of coins which he would bring home for me to examine, bag by bag, or roll by roll. This was time-consuming, often tedious work, but I relished these opportunities. It allowed me to engage in private, historical research and provided the opportunity to touch and possess coins of past eras: concrete representations of the events and people of the time. Who knew the travels of the individual coin, the hands in which they were held, the purchases they had made? This constituted a wonderful adventure of the mind. Here, I learned early the importance of a discerning eye, rapid, accurate decision-making, and the benefits of knowledge of your field. I became aware of the importance of condition and rarity. I acquired guide books, discussed coin collecting with local dealers, and attended shows. This early 'collectors education' was an important stepping stone to my later development as a book collector.
I was an avid reader as a child and teenager. At 15, I first read To Kill A Mockingbird and was so enamored of the book that I signed my name and dated the entry as a reminder of the first exposure to such a beautifully written story. Notably, the emerging collector in me said that the personal value of this experience made this book worthwhile to hold onto, and I still feature that book with my adolescent signature in a prominent place on one of my many bookcases. This copy happens to be a 7th printing of the first edition; not valuable as a collectible, but valuable for what a book should be first and foremost about, its meaning to the reader.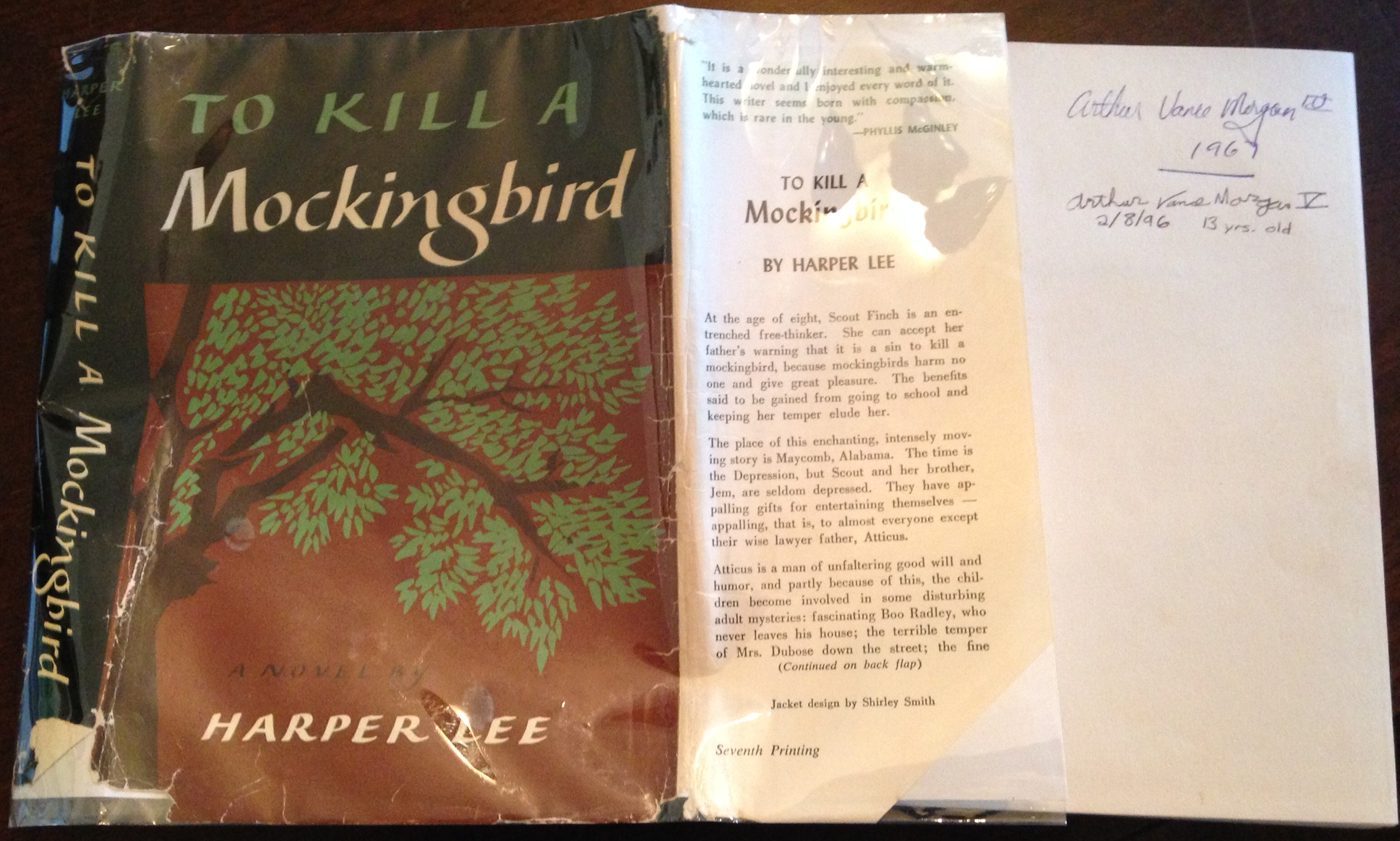 After college, my interest in reading never waned and, in the late-70s, I became fascinated by the idea of corresponding with some of the authors of the books I was reading. John Cheever, John Updike, Robert Penn Warren, Norman Mailer, Edward Albee and others of this era. At this point, I had begun to buy many of these books rather than borrow them from the library. My father had also been a reader and, while he had passed away, I had many of his books by certain of these authors as well (though, as I later learned, much to my chagrin, they were exclusively book club editions).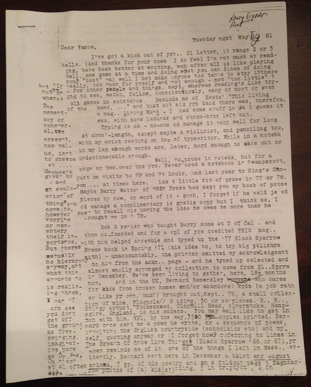 So, before my first forays into book collecting, I wrote to many of these authors to pose questions to them regarding elements of their work. I had picked up this idea from others, of course, but it merged nicely with my desire to connect personally with the writers. Many of the writers, despite their busy schedules, were kind enough to respond to my inquiries. I received particularly insightful responses from Robert Penn Warren, Wallace Stegner, William Burroughs, Diane Wakoski and Larry Eigner (this correspondence was truly remarkable; despite his disability, he kindly typed out powerful letters about the past and present state of American poetry that were themselves poetry).
As the ability to establish ongoing correspondence with hard-working writers was not likely to be sustainable, and I still wanted to maintain contact without unduly disrupting their schedules, I began thinking of other ideas. I contemplated sending authors a copy of one of their books and asking them to sign them for me. At first, I proceeded slowly, sending a letter of introduction that spoke of my interest in their work, desire to have a book of theirs sent to them for signature, and willingness to assume shipping costs. Far more often than not, I received affirmative responses.