Every year in the dead of winter, people who love children's books have a reason to celebrate. The Newbery and Caldecott Awards (along with lots of others, click here for the full list) are announced to a packed room of librarians at the American Library Association's Midwinter conference. The 2015 Newbery Medal went to The Crossover by Kwame Alexander, and the 2015 Caldecott Medal was awarded to The Adventures of Beekle: The Unimaginary Friend by Dan Santat.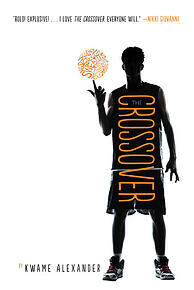 The Crossover is a novel written in poetry verse about twin brothers Joshua and Jordan Bell and their lives as middle school basketball stars. It's also a book about family, girls, adolescence, grief, and mourning. Joshua Bell's voice is confident and real, but also lilting with rhythm and rhyme. Author Kwame Alexander said that he was drawn to write about basketball through poetry because of the game's pace – fast, dribbling down the court, then stopping, waiting, and shooting a basket. The Crossover is considered a middle grade novel which can be enjoyed by middle schoolers, teenagers, and adults alike.
Alexander has written 18 books to date and works to promote poetry to young people all over the world. In 2015, he will serve as the first artist-in-residence at the Bank Street College of Education in New York.
The Newbery committee selected only two books to receive honors this year: El Deafo, a graphic novel written and illustrated by Cece Bell, and Brown Girl Dreaming by Jacqueline Woodson, also a novel in verse.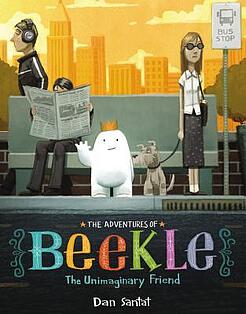 Author and Illustrator Dan Santat took home the Caldecott Medal for his beautiful and whimsical illustrations in The Adventures of Beekle: The Unimaginary Friend. Beekle is born where all imaginary friends come from. One by one, his friends are chosen by a child and whisked away, yet Beekle remains behind. Instead, he sets out in search of his perfect match in the big city. Santat's illustrations are full of light, and his use of color and perspective make the reader feel Beekle's longing and loneliness. All is well in the end when a girl named Alice identifies Beekle as the imaginary friend she's been looking for. Imagination and friendship reign supreme in this delightful picture book.
Santat has illustrated many children's books; this is his first major award. He created the Disney channel animated series The Replacements in 2005. NPR, PBS, The Huffington Post, and Buzzfeed listed The Adventures of Beekle among their favorite picture books of 2014. You can see more of his artwork on his Flickr account.
A whopping total of six illustrators were chosen as honor recipients by the Caldecott committee: Lauren Castillo for Nana and the City, Mary GrandPré for The Noisy Paint Box, Jon Klassen for Sam & Dave Dig a Hole, Yuyi Morales for Viva Frida, Melissa Sweet for The Right Word: Roget and His Thesaurus, and Jillian Tamaki for This One Summer.