German writer Cornelia Funke was born in 1958 in Dorsten in what was formerly West Germany. She studied pedagogy at the University of Hamburg and after graduation, worked for three years as a social worker. She married book printer Rolf Frahme in 1979 and shortly after, left social work to briefly pursue illustration. However, she quickly turned to writing her own books, and her efforts have been supremely successful. Her first books, which in English were titled Ghosthunters and the Incredibly Revolting Ghost and C.H.I.X., were published in 1993, and each were the the first book in a series for elementary-aged readers. She published her first novel, The Thief Lord, in 2000 and has gone on to write many successful novels for young adults, including Dragon Rider and the Inkheart trilogy, and most recently the MirrorWorld novel The Golden Yarn and picture book The Book No One Ever Read.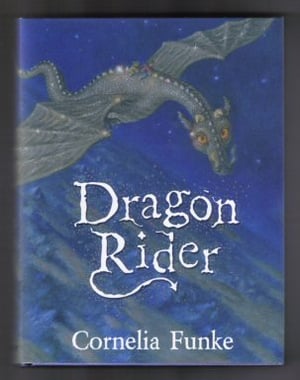 Funke has been widely translated and has had great success with her novels and picture books on an international scale. The heart and message of her stories has led to massive popularity, and she has even been hailed as the J.K. Rowling of Germany. In addition to numerous awards in her native Germany, Funke has been awarded the Book Sense Children's Literature Award, the Roswitha Prize, and the Sakura Medal for Chapter Books. She was named one of the most influential people of 2005 by Time magazine, and her books have sold over 20 million copies worldwide. Funke's books have been translated into numerous languages and appeal to children of all ages, as well as to their parents.
One key to Funke's appeal is surely due to her background in social work. Funke has said that when she began writing books for children, her first thought was what she could give to children like the ones she worked with as a social worker: children who lacked a home, a safe place, love, and encouragement. She showcases children who are allowed to be children in spite of their circumstances and makes sure to praise her characters for their own skills rather than emphasizing what they lack. This approach likely contributes to her popularity.
For those just getting into Funke's work, here are a few of her can't-miss books that serve both as a great introduction to the imaginative worlds found in her books and as amazing additions to any collection of books for children and young adults:
Dragon Rider
This 2004 novel about a bow, a brownie, and a dragon named Firedrake searching out a safe place for dragons to live was met with immediate praise in both Germany and around the world. It debuted at #21 on the The New York Times children's bestseller list. Funke published a sequel in 2016, which was released in English under the title The Griffin's Feather in 2017. Having always embraced both art and technology, Funke has announced plans for a third book in this series, possibly as a graphic novel with a mobile game or app accompanying it.
Inkheart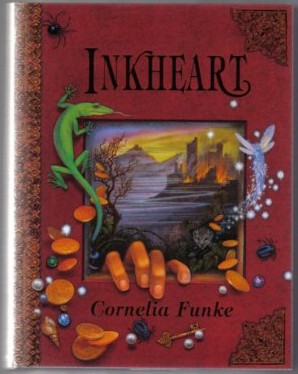 Funke's Inkheart trilogy is perhaps the most well-known of her books in the United States. A wildly creative adventure, Inkheart tells the story of a girl and her father who have the power to draw characters from books simply by reading aloud. It was adapted into a film starring Brendan Fraser, Helen Mirren, and Paul Bettany. In 2007, the book was named one of Teacher's Top 100 Books for Children by the National Education Association.
When Santa Fell to Earth
This charming 2006 novel incorporates many Christmas tropes and concerns had by both parents and children, from reindeer, to commercialization, to the question of how Santa is able to be in so many places at once. In When Santa Fell to Earth, the new leader of the Great Christmas Council has passed new rules turning Christmas into a big moneymaking operation. The last remaining Santa who has not been turned into chocolate for defying him teams up with some angels, elves, reindeer, and a couple of human children to take back Christmas and return it to what it's supposed to be. This charming Christmas story is perfect for any collector of Funke or of Christmas books.
The Book No One Ever Read

This picture book focuses on Morry, an unread picture book on a store shelf that dreams of being purchased, read, and loved by a child. It centers around the idea that every story longs to be told. The character of Morry was actually inspired by Maurice Sendak, famous illustrator and writer of the seminal Where the Wild Things Are.