On a warm, overcast night turned early morning—after weeks of air raids on German bridges, railways, and other strategic points—Allied troops landed on the beaches of Normandy. Indeed it took weeks of deception, planning, and careful misdirection to allow Allies to attack an under-prepared German army and regain lost ground. The Invasion of Normandy—almost canceled due to cloudy weather obscuring the full moon glow crucial to the mission's success—was a turning point in World War II, allowing the Allies to push through France and edge the German army out of the country. This year, spend June 6 reading up on events that proceeded and followed this battle or about the people who were forever impacted by the war that enveloped the entire world.
Survival in the Land of Dysentery: The World War II Experiences of a Red Cross Worker in India by Baroness Katherine Harris van Hogendorp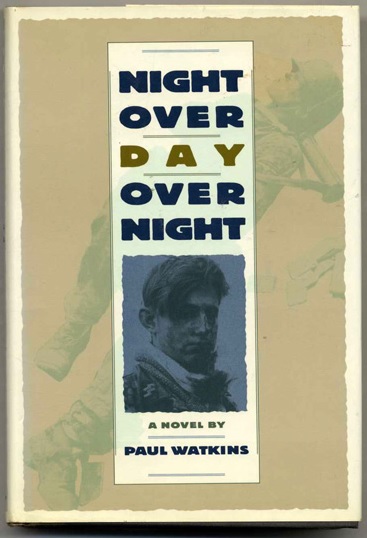 Much non-fiction on the subject of World War II focuses on the European or Japanese fronts. Survival in the Land of Dysentery is Baroness Katherine Harris van Hogendorp's first person account of her time spent as a Red Cross worker in India. A trained opera singer and baroness, Harris van Hogendorp left behind a life of art and comfort to volunteer her time performing for troops in a disease-ravaged part of Asia, often overlooked in World War II literature.
Night Over Day Over Night by Paul Watkins
In his first novel, Paul Watkins tells the story of Sebastian, a former Nazi Youth member who joins the SS in the later days of World War II. Though it seems obvious to Sebastian that the war will not end well for Germany—his father has been killed in the war, and his best friend is permanently crippled—there seem to be few other options. The novel follows his experiences in the SS through the Battle of the Bulge and offers a sympathetic view of a young person trapped by circumstance on the losing side of a war.
Flags of Our Fathers by James Bradley with Ron Powers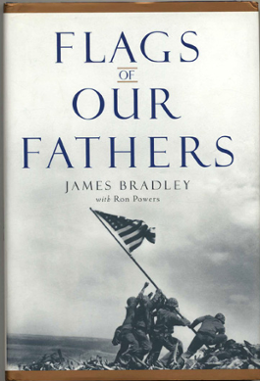 One of the most lasting impressions from World War II is the moving image of five Marines and one Navy sailor hoisting an American Flag at Iwo Jima. Bradley, the son of one of the men presumed to be in the photo, tells the story of that photograph and the battle which raged around it. The book spent forty-six weeks on the New York Times bestsellers list and was adapted into a film by Clint Eastwood and Steven Spielberg in 2006.
Enola Gay by Gordon Thomas and Max Morgan Witts
Enola Gay is a work of non-fiction that compiles interviews, scientific articles, and classified military documents to offer a perspective on the science and impact of the bombing on Hiroshima from both Japanese and American points of view. It tells the story of the bomb's creation and testing, as well as Japan's defense of the city.
Sadako and the Thousand Paper Cranes by Eleanor Coerr
This children's book tells the true story of a Japanese girl named Sadako who was two years old when Hiroshima was bombed only one mile away from her home. When Sadako is 12, she develops leukemia from the residual radiation, what her mother and doctors dub the "atom bomb disease." Sadako is given one year to live and decides to fold one thousand paper cranes, inspired by the legend that if a person is able to fold one thousand, they will be granted a wish. Sadako's wish is to live.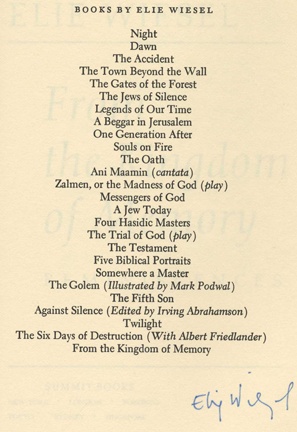 While in the book, Sadako dies before making all one thousand cranes, her family reports that she actually was able to fold approximately 1,300 cranes. Her family has donated her cranes to important sites around the world, including Pearl Harbor and the 9-11 memorial. After Sadako's death, her friends and family raised funds to build a memorial to all the children who died as a result of the atomic bomb. The statue is of Sadako holding a paper crane and reads, "This is our cry. This is our prayer. Peace on Earth."
From the Kingdom of Memory: Reminiscences by Elie Wiesel
Elie Wiesel is one of the most notable writers of books about the Holocaust, bringing his own personal experiences into his work to promote understanding and peace. While he is best known for his autobiography of his time in concentration camps, Night, his other books are also worthy reads. In From the Kingdom of Memory: Reminiscences, Wiesel offers up a collection of essays and speeches, presenting memories of his life before the Holocaust as well as after. These reminiscences from one of the century's most important authors offer up wisdom learned from a life irrevocably changed but not destroyed by one of the greatest atrocities of the age.