The act of reading is the act of exchanging ideas, but more often than not, it's a one way export. A book is a means through which the author impresses thoughts upon his readers. The idea of a passive readership has been drilled into our heads, but there are authors who challenge this assumption. Most notably, Billy Collins, in his poem, "Marginalia," recalls a message scrawled in the corners of Catcher in the Rye, among other marginal jots. Other authors have taken up arms against the idea that a book is an immutable altar of knowledge, but few are as interesting as Don DeLillo.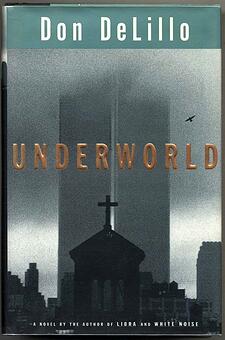 DeLillo was born in 1936 in the Bronx. He graduated college in 1958 with a communications degree. Before he wanted to be a writer, DeLillo wanted to make movies. In the 1960s he was shaped by the directors Bergman, Antonioni, and Godard. His first novel, Americana, was published in 1971, and it ends with the main character making homemade movies.
Some of DeLillo's themes include the shallowness of consumer culture, societal embrace of terrorism and rejection of art, violence, conspiracy theories, and the demise of family. DeLillo considers himself to be influenced by modernists, but much of his work covers postmodern themes. DeLillo's work asks us to question the world around us. It wants us to take a closer look at the intimate, familiar, and the sacred.
Underworld is considered by many to be his masterpiece. The work explores the buried horrors in a post-nuclear society and examines the forgotten refuse of history. It, along with Mao II, was nominated for the Pulitzer Prize.

In 2014, Don DeLillo's copy of Underworld sold for $57,000 at a charity auction. The margins were lined with annotations. In an interview* in 2005 DiLillo said that, "Writers must oppose systems. It's important to write against power, corporations, the state, and the whole system of consumption and of debilitating entertainments."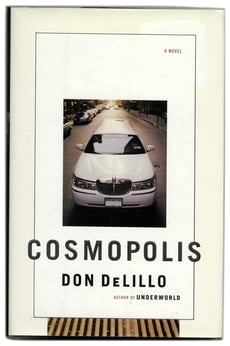 Similarly, one of DeLillo's continuing themes in many of his books is the absorption and assimilation into American culture, as well as its ultimate destruction. In Cosmopolis Vija Kinski says, "What a culture does is absorb and neutralise its adversaries." This is a well known strategy of imperial cultures. Assimilation is as old as Mesopotamia, but if history is written by the victors, we can't help but wonder what is written in the margins.

Writing marginalia is the act of transforming from a passive reader into an active one. Writing in the margins is just one way to question authority. It's a small revolution, but a revolution all the same. Marginalia allow the reader to become part of the dialogue, whether as an ancient scribe painfully transcribing books, or as a student taking notes. Sometimes marginalia are more telling than the book itself.
While marginalia are often thought to be personal, they can be powerful. In the case of DeLillo and as evidenced from the hefty price paid for his copy of Underworld, others cared a lot about what he had to say, both in his text and in the margins.
*For more from the Panic interview with DeLillo, click here.