Nobody cares about literature anymore. That's the death-cry heard time and time again about the state of 21st Century reading. Sure, studies and surveys continually show the ways in which today's average reader experiences literature are changing, from e-readers, smart phones, and tablets, to podcasts and other subscription-based audio book websites and services.
These advancements are designed to help readers immerse themselves into fictional characters and worlds with more ease and expediency as the pace and rigors of everyday life in today's society make it more and more difficult to pull-back from reality and allow our imaginations to explore and expand. But even with these time-saving gizmos, a large percentage of the population still cannot dedicate the time and energy to a 200 page novel at the end of a 9 to 5 workday that includes commuting, chores, and family time. The solution? The short story.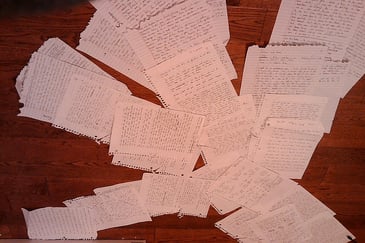 If you only have thirty minutes a day to devote to literature, the short story provides a complete, encapsulated narrative experience to scratch your literary itch.
So here are eight recommendations for some of today's most innovative, exciting short story authors you should check out to help you get down with your story-self in roughly 3,000 words or less. Okay, so it's not quite a Tweet, but it's not War and Peace, either.
1. Robert Olen Butler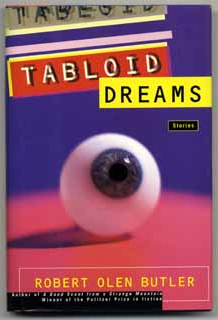 Author of the Pulitzer Prize winning short story collection Good Scent From a Strange Mountain (1992), Robert Olen Butler's work has confounded readers and critics for years. Known as something of a shapeshifter in terms of literary styles and aesthetics, Butler's characters and themes vary widely from project to project as he draws from his own experiences growing up in rural Illinois, serving as a counterintelligence officer during the Vietnam War, and working odds jobs as a taxi driver and mill laborer before turning to fiction.
Story to check out: In 2001, Butler composed an entire short story in real-time during a series of 17 webcast sessions called Inside Creative Writing, all of which are available via iTunes. The result, This is Earl Sandt*, is set in 1913 and centers on a man and his son watching a bi-plane crash during an air show following Sunday morning church services. Butler called the real-time composition "an extended teaching moment" in an effort to provide insight into the creative process.
2. Tobias Woolf
Woolf is regarded just as highly for his work as a memoirist as a short story practitioner. Known for what critics refer to as 'dirty realism,' Woolf's stories are often focused on the male adolescent experience and the ramifications of those experiences as his characters grow and mature. Woolf, perhaps best known for his memoir This Boy's Life (1989) and story collection Our Story Begins (2008), spent a number of years on faculty at Syracuse University with renowned short story master Raymond Carver. Woolf's other highly-acclaimed collections include 1981's In The Garden of North American Martyrs, and 1997's The Night in Question and Other Stories.
Story to check out: Powder, a three-page story in Woolf's The Night in Question and Other Stories, revolves around an estranged father and son on a country drive in the middle of the night during a blizzard. The story's economy of language, evocative imagery, and plain-spoken voice is classic Woolf and lends itself to a heartfelt exploration of a strained father-son relationship.
3. George Saunders
George Saunders by David Shankbone***
Very few writers—not to mention short story writers—make the rounds of late-night television programs, but 2006 MacArthur Grant winner George Saunders is just such a writer, appearing on Comedy Central's The Colbert Report** following the publication of his 2010 short story collection, The Tenth of December. Saunders, a former technical writer, has been publishing absurdist, form-bending stories since the early 1990s, tackling issues of commercialism, consumerism, and America's corporate culture. Saunders' The Tenth of December was nominated for the 2010 National Book Award and won that year's prestigious Story Prize.
Story to check out: Indicative of Saunders' style and thematic preoccupations, The 400 Pound CEO is an absurdist send up of the traditional 9 to 5 office culture—how can you ignore a story with a title like that? The story was originally published in Harpers in 1994 and collected in the highly-acclaimed collection CivilWarLand in Bad Decline.
4. Jennifer Egan
Winner of the 2011 Pulitzer Prize for her collection of connected stories, A Visit from the Goon Squad, Brooklyn-based writer Jennifer Egan is the rare writer who can transition from the novel to the short story form with grace and ease. Egan's collection zeros-in on aging rock music executive Bernie Salazar and the friends and enemies he made during his ascension to the heights of rock music stardom. The book's construction had led some critics to question whether it functions as a novel or connected group of stories, and Egan herself has remained relatively mum as to whether the 13 sections of the book should be read as chapters or individual stories.
Story to check out: Following in Robert Olen Butler's shoes, Egan used the technology of the day to her advantage by publishing the science fiction short story The Black Box via a series of Twitter posts in May 2012. The story, concerning a spy living in the near future, was tweeted by The New Yorker's Twitter account during a span of nine days.
5. Lorrie Moore
A teenage prodigy, Moore won Seventeen Magazine's fiction writing contest at the tender age of 19. Sparked by her early achievement, Moore went on to study creative writing at the university level and worked as a paralegal in Manhattan following graduation, a time that heavily influenced her early stories. Known for her humorous takes on seemingly mundane situations, Moore's big break came in 1983 with the publication of first collection, Self-Help, a group of stories parodying other popular self-help titles of the time. Moore's playful take on form and language has helped cement her place as one of today's most interesting and surprising short story writers, a moniker further evidenced by the release of 2014 collection, Bark.
Story to check out: Moore's How to Be A Writer, collected in Self-Help, is perhaps most famous for its step-by-step instructions on how to become the most bloated, self-important, and boorish writer one could ever hope to be. The story's satirical look at the wealth of clichés surrounding the literary life are incisive, poetic, and so on-point writers themselves have been known to cringe at live recitations of the piece.
6. Joe Meno
Chicago author Joe Meno published his first novel, Tender as Hellfire (1999) with St. Martin's Press at just 24-years-old while attending graduate school at Columbia College, Chicago and working at a flower delivery shop—something that seems right in line with his South Side, working class background. Drawing from his own adolescent experiences as a punk teenager in the mid 1990s, Meno's novels and stories are spun with gritty, realistic voices and characters reflective of a time and place in the American Midwest. Meno's cult-classic coming-of-age novel Hairstyles of the Damned was released to universal acclaim in 2004, and he's since followed it with a series of best-sellers, including the collection of stories, Demons in the Spring (2008), and the 2015 novel, Marvel and a Wonder.
Story to check out: From Meno's 2005 short story collection Bluebirds Used to Croon in The Choir, the story The Use of Medicine is the heartbreaking tale of a brother and sister who sedate squirrels, mice, and other animals around the neighborhood to put on puppet shows for their mother following their father's suicide. The story's poetic, dreamlike language and deep emotional core offer moments of great humor and pathos as the children discover how to grieve.
7. Junot Diaz
A Dominican-American writer and professor at MIT, Diaz first broke onto the scene with the publication of his 1995 short story collection Drown—an exploration of masculinity, the immigrant experience, and coming-of-age for the character of Yunior in New Jersey in the 1980s.
Diaz, who won a Pulitzer for his novel The Brief, Wondrous Life of Oscar Wao in 2007 and a MacArthur Grant in 2012, is known for pulling punches when it comes to his explorations of identity, sexuality, and the influence of pop culture on young people. Diaz's second collection, This Is How You Lose Her, was released to universal acclaim in 2012.
Story to check out: Perhaps one of the most central stories in Diaz's debut collection, How to Date a Brown Girl (Black Girl, White Girl, or Halfie) is the author's most direct, humorous, emotive look at how Yunior longs to assimilate into American culture while maintaining a connection to his Dominican roots. Rendered as something of a how-to list for dating, the story quickly reveals Yunior's vulnerability and discomfort with himself and his adopted homeland.
8. Jhumpa Lahiri
Indian-Bengali-American author Jhumpa Lahiri didn't see success for years after she began writing. A consummate scholar, Lahiri holds a number of advanced degrees in creative writing and literature from Boston College, so it's safe to say she knows her stuff. After what she's characterized as "hundreds of rejections," Lahiri published her first collection, The Interpreter of Maladies, in 1999 to massive critical and commercial success, vaulting her into the stratosphere of today's short story writers. Lahiri's debut was awarded the Pulitzer Prize in 2000 and she was appointed to the National Committee of Arts and Humanities in 2010 by President Obama.
Story to check out: A Temporary Matter, the gut-wrenching opening story to Lahiri's debut collection, reveals the intimate portrait of a married couple's efforts to grieve the loss of their stillborn child during a four-day electrical blackout in their home. The story's masterful use of dialogue and scene give the reader an intimate glimpse at a relationship on the brink of complete collapse and the redemption the husband and wife hope to find.
*A discussion of This is Early Sandt at The Georgia Review blog.
**A Huffington Post article featuring a recap and clips from Saunders' appearance on The Colbert Report.
***Source here.
****Source here.