Even among bibliophiles, the subject of early dust jackets is an often unexplored area of knowledge. Yet early dust jackets have an important place in book history: they reflect historical attitudes towards bookbinding, publishing, and advertising. The mystery and challenge of the dust jacket is that as they were initially intended to be disposable, few early examples remain today. In fact, no one knows with any certainty when dust jackets were first produced by publishers. Early dust jacket specialist, Mark Godburn, suggests that less than one percent of the total number issued now survive and writes that there is no archival record of dust jacket use before 1870. It's not surprising, then, that title holder of "earliest dust jacket" has changed many times according to new discoveries.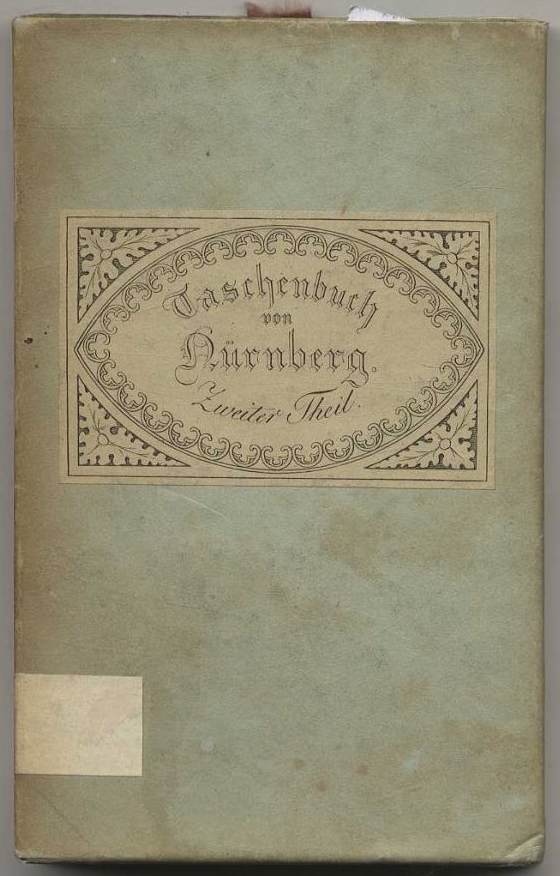 The first major breakthrough in the field of early dust jackets was John Carter's discovery of the 1833 edition of The Keepsake. In 1934, he chronicled his find in an article for Publisher's Weekly. Tragically, however, he lost the dust jacket in 1951 but photographs of it do survive.
In 2009, the Bodleian made a remarkable announcement: among their uncatalogued pamphlets, they had found a dust jacket for the 1830 edition of Friendship's Offering (published in 1829). Unlike the common flap-style jacket of today, this was a wrapper intended to enclose the annual completely. While the book itself is missing, this dust jacket is still widely considered the earliest example of a publisher's dust jacket.
Yet in his recently published book, Nineteenth-Century Dust-Jackets (Oak Knoll Press, 2016), author Mark Godburn cites a different jacket as the earliest--one, in fact, that precedes Friendship's Offering by a full decade.
According to Godburn, the title should go to Neues Taschenbuch Von Nürnberg: Riegel und Wiessner published the first volume in 1819 and the second in 1822. Neues Taschenbuch Von Nürnberg is housed in both the publisher's plain paper dust jackets and cardboard slipcases with printed paper labels. These volumes provide a detailed description of Nürnberg; the plates, illustrations, and cover images depict many of Nürnberg's most famous attractions and personalities, including Albrecht Dürer and Peter Vischer. While it can be difficult to authenticate plain dust jackets, these are verified by the existence of an identical set which sold at auction with a matching description. Godburn writes that there are two recorded examples of the 1819 dust jacket and five of the 1822 dust jacket (the second volume).
Oxford, Harvard, and Indiana Universities currently possess sets with the 1822 dust jacket. One set, including both the 1819 and 1822 dust jackets is currently available for purchase through Books Tell You Why.
Also available for purchase are other interesting and rare dust jackets, most notably the earliest recorded jacket for Leaves of Grass, the first American editions of The Jungle Book and The Second Jungle Book (both scarce in dust jacket), Ancient Armour and Weapons in Europe (a unique 1855 scrap paper jacket), Almanach de Gotha (flap style jacket from 1852), and many others.
You may browse these offerings, as well as Neues Taschenbuch Von Nürnberg, below: