Edwin Aldrin Jr, better known as Buzz Aldrin, is perhaps one of America's best known explorer heroes. In 1969 he became one of the first men to walk on the moon during the Apollo 11 mission. He has served as one of the most prominent faces of NASA for many years, inspiring generations of people to go into the fields of aerospace and astronautics through his outspoken advocacy for space travel and exploration.
Even after Aldrin's retirement from NASA, he has continued to further knowledge of the importance of understanding space as a writer, authoring eleven books for a variety of age groups, including Footsteps on the Moon; The Return, Look to the Stars; Welcome to Mars: Making a Home on the Red Planet; and most recently, 2016's No Dream is Too High: Life Lessons From a Man Who Walked on the Moon. Though we all know Buzz Aldrin the astronaut and Buzz Aldrin the writer, here are some lesser-known facts about one of NASA's biggest names.
Numerous Appearances in Film, Television, and Video Games

Aldrin is an important person in the scientific history of America as well as being a major figure in popular culture. It is no surprise that such a recognizable person has been asked to play himself in a large variety of movies and television shows. Aldrin has made cameos as himself in such shows as The Simpsons, Big Bang Theory, and 30 Rock. He's also been a guest on shows like The Late Show With Stephen Colbert and celebrity chef on Gordon Ramsey's cooking competition reality show Hell's Kitchen. He also voices a character in the hugely popular video game Mass Effect 3.
The Rocky Road to NASA
Though today we all know Aldrin as a successful and well known astronaut, his path to this career to was not entirely smooth. He began pursing this difficult dream immediately after high school, turning down a full scholarship to prestigious MIT to instead attend the United States Military Academy at West Point, where he studied mechanical engineering. Afterwards, he entered the US Air Force as a second lieutenant. He even served as a fighter pilot during the Korean War, after which he ended up enrolling in MIT as a doctoral student in astronautics.
While it seems that all of his experience and education would make him an excellent candidate to become a NASA astronaut, this was actually not the case. At the time, it was a requirement that in order to be considered, every candidate must have experience as a test pilot. Aldrin lacked this experience. That did not stop him from applying, however, and he was ultimately turned down twice. Eventually this requirement was waived and Aldrin was able to begin serving as an astronaut in 1963. It was just six years later that he achieved perhaps his greatest achievement: setting foot on the moon.
Mental Health Struggles and Alcoholism
Aldrin has often spoken candidly about his struggles with mental health. His autobiography Magnificent Desolation: The Long Journey Home From the Moon details much of the issues he has strove to overcome, mentioning specifically the difficulty Aldrin had with coping with the instant fame and near superstar level recognition that came from the moon landing. He states that this contributed to feelings of isolation and depression, which let eventually to the dissolution of one of his marriages and to his long struggle with alcoholism. Aldrin has been praised for his open discussion of his mental health and for helping to break down the stigmas surrounding depression.
The Aldrin Cycler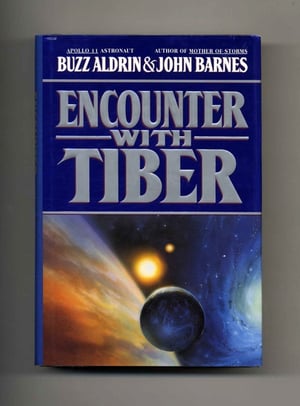 In 1985 Aldrin developed the what has become known as the Aldrin Cycler, a method of trajectory that in theory would allow for frequent, regular travel between Mars and Earth, cutting down travel time to just five months. The Aldrin Cycler creates a trajectory in which two crafts, one from Mars and one from Earth could enter into orbit with one another, allowing for travel and transport of people and materials between the two planets in such a way that does not require propulsion. Aldrin fictionalizes the use of the cycler in his science fiction novel Encounter With Tiber, co-written with John Barnes and published in 1996.
Numerous Polar Expeditions
The spirit of exploration is still alive and well in Aldrin. Besides his amazing, historic space walk on the moon, Aldrin has also taken part in two separate polar expeditions. In 1998 at the age of sixty-eight he went on an expedition to the North Pole. In December of 2016, he also took part in an expedition to the South Pole and at eighty-six years old, became the oldest person to travel there. Unfortunately, he became ill while on the expedition and had to be evacuated.