Sand. Surf. Sun. All of it in seemingly endless supply. It's the pinnacle of a dreamy, island vacation: Hawaii. The last of the 50 U.S. states to enter the Union, Hawaii has long been a melting pot of its own when it comes to the cultures, traditions, and people who make these chains of islands such a destination for vacationers and dreamers alike. Japanese, Thai, Chinese, Vietnamese, Europeans. All these influences and more are part of a great cultural fabric that makes Hawaii such a vibrant place. What about famous authors who lived on the islands?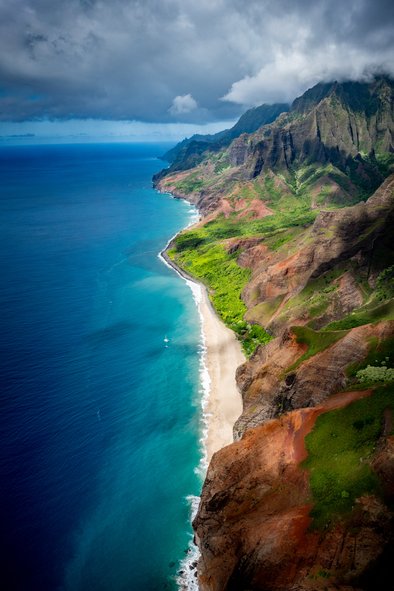 As with any multi-cultural landscape, Hawaii possesses a rich, storied history of struggle—of people landing on the tropical shores in search of hope and prosperity and facing adversity in fitting in, making a life, creating a home. Cultural clashes between the wealth of Asian and European cultures resulted in a harsh landscape for immigrants to assimilate, the impacts of which are still being felt today as the income and standard of living disparity in Hawaii is among the greatest in the nation.
Yet as we've seen time and time again, this kind of troubled past often results in fertile ground for artists and writers to explore and expose the conflicts and complications in a given culture, and Hawaii is certainly no exception. With a rich tradition of oral storytelling, folktales, and myths, authors who've lived in Hawaii have a deep well from which to draw to help paint a picture for the rest of the world of what it means to live in a place at once so beautiful and so marked by strife.
So rather than daydream about a tropical getaway or browse the internet for flight or hotel deals in one of the state's islands, pick up a book by one of these five famous authors who called Hawaii home and see from an insider's perspective what this place means to those who have lived it.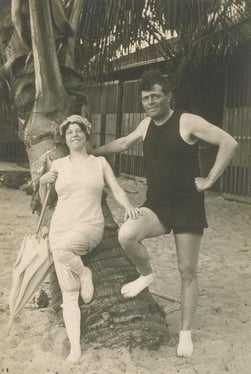 Though London was only a part-time resident of Hawaii, the famous adventure author best known for his novel Call of the Wild did complete a large majority of work while living in Hawaii. He spoke often of his love for the place and its capacity for inspiration. A lifelong San Francisco resident, London belonged to one of the most radical literary groups of the day, "The Crowd." Something of a pre-cursor to the Beat Generation a few decades later, The Crowd helped give London a sharp political voice that was on display in his writings for several local newspapers, including the San Francisco Examiner, where he served as a war correspondent in 1904 during the Russo-Japanese War. London held down a steady stream of day jobs throughout his life while he penned novels like White Fang and the seminal short story, "To Build a Fire," though much of his 9 to 5 life was solely dedicated to writing by the time London began frequenting Hawaii in the late 19th and early 20th centuries.
Milton Murayama (1923-2016)
A novelist and playwright, Murayama was born in Maui before he and his family moved throughout the state to find work on sugarcane plantations when Murayama was 12 years-old. These experiences focus largely in Murayama's work, which deals primarily in the often bleak, hardscrabble conditions of sugarcane plantations before and after World War II.
Murayama himself spent a time in the U.S. military as a translator before penning his debut novel, All I Asking for Is My Body, published in 1975 to great critical and commercial success. The novel is a direct depiction of Murayama's experiences working on the sugarcane plantation and since its publication has been regarded as a central text for a window into Hawaiian culture and the struggles faced by poor plantation workers in a pre-World War II world.
Maxine Hong Kingston (1940 - )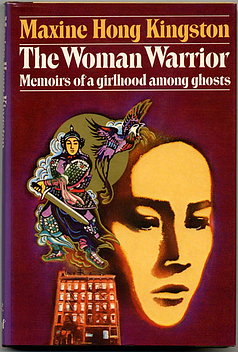 A Chinese author, lecturer, and feminist, Kingston lived, worked, and wrote in Hawaii in the early 1970s and completed large portions of her most influential strains of study while living as a Hawaiian resident. Kingston authored several novels about the machinations and difficulties Chinese women faced as U.S. residents, but she achieved widespread acclaim with the 1975 publication of her memoir, The Woman Warrior, which addressed the concepts and relationships between gender and ethnicity. Kingston has received numerous awards and accolades for her depictions and explorations of Chinese women in modern culture, including a National Book Award in Nonfiction for her 1980 collection of stories, China Men.
Gary Pak (1952 - )
A writer, editor, and professor at the University of Hawaii, Pak is widely considered one of the most popular and influential writers of Hawaiian heritage. His novels and stories deal primarily with personal stories and moments from his own life and those of his family, both of which are infused with the complexities and nuances of native Hawaiian culture and identity. A Fulbright Fellowship recipient, Pak's most famous novel, A Ricepaper Airplane (1998), tells the story of a woman's experience working on a Hawaiian sugarcane plantation and is based heavily on his grandmother's experiences living on a similar plantation in the early part of the 20th century. Pak's 2005 short story collection, Language of the Geckos and Other Stories, also focuses on themes of Asian-Hawaiian identity and heritage.
Kaui Hart Hemmings (1975 - )
Born and raised in Hawaii, Hemmings attended college in Colorado and graduated in 1998. She also studied at Sarah Lawrence Graduate School in New York. Her debut book was the 2005 short story collection, House of Thieves, but Hemming's is probably best-known for her first novel, The Descendants (2007), which was adapted into a film by Alexander Payne and starring George Clooney. Well-received by critics and readers alike, The Descendants follows the story of a dysfunctional family combing through their past in the wake of a tragic jet-skiiing accident. The novel traffics in love, loss, Hawaiian history and culture, and redemption for a family quickly skidding out of control. Hemmings is also the author of the 2014 novel The Possibilities, as well as the young adult novel Juniors, which was published in 2015.