Canadian writers have made significant contributions to the landscape of North American letters. Without them, we'd have missed out on some of the most beloved characters of the last century, not to mention on important ideas and perspectives. We think rather highly of our literary neighbors to the north, and today, we spotlight five important Canadian writers you should know.
1. Mordecai Richler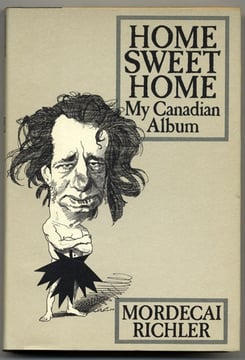 Mordecai Richler, arguably one of Canada's most important writers, was born in an Orthodox Jewish community in Montréal in 1931. That community and the Jewish faith, whose traditions he ultimately rejected in his own life, informed much of his writing even as he spent much of his life in other countries, living for a time in France, Spain, and England. His criticisms and depictions of Jewish culture and life in Québec alienated him from his family and community, though they did garner international critical acclaim.
Though known for his novels, particularly The Apprenticeship of Duddy Kravitz and Joshua Then and Now, both of which were adapted into films, Richler was extremely prolific in a variety of genres. Richler wrote articles for magazines such as The New Yorker and The Atlantic, was a reporter for The National Post, published book reviews, and wrote screenplays. He is the author of ten novels, a short story collection, a number of essays, a non-fiction book titled On Snooker, two travel books, and the Jacob Two-Two series of children's books.
In spite of, or perhaps due in part to, the controversial nature of his works, Richler's novels have endured and have cemented his place as one of the greats of Canadian literature. Richler was a Companion of the Order of Canada, has won the Giller Prize, the Screenwriters Guild of America Prize, two Governor General's Awards, and has a star on the Canadian Walk of Fame.
2. Margaret Atwood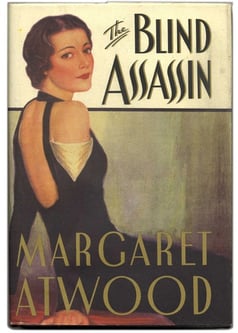 Ottawa-born Margaret Atwood spent much of her childhood wandering around the woods in Canada while her father worked as an entomologist. It is, perhaps, these early years surrounded by the forest that transformed Atwood, with her focus on survival and animal imagery, into the writer she is today.
For decades, she has written and published volumes of poetry, short stories, children's books, and non-fiction, but she is most loved worldwide for her novels. Atwood's fiction deals with women's issues, and her novel The Edible Woman is considered to be a feminist publication, though Atwood herself argues that it is not. She is perhaps best known for her novel The Handmaid's Tale which has fans from both the literary and speculative fiction worlds. The MaddAddam trilogy, her newest effort, is also speculative fiction, and the books have earned her numerous awards.
Atwood has been nominated for the Booker Award five times, is a recipient of the Governor General's Award, and has been shortlisted for the Orange Prize in Fiction (now the BAILEYS Women's Prize for Fiction). One of Atwood's most important contributions to Canadian literature is her ongoing efforts to create and identify a Canadian literary identity. She expounds on this in her seminal Survival: A Thematic Guide to Canadian Literature, which is used in Canadian Studies programs around the world.
3. Alice Munro
Born in southern Ontario to a fox and mink farmer and teacher, Alice Munro takes the small-town landscape in which she grew up and uses it as the setting for many of the hundreds of short stories she has published in her impressive career. So far, that career has spanned 65 years and numerous original collections.
Munro's work is often fully immersed in a literary tradition known as Southern Ontario Gothic, similar to the American literary genre of Southern Gothic in its focus on the people and traditions of the particular region. Because of this, she is often compared to William Faulkner.
Munro has won the Governor General's Award three times, her first time being for her first collection of stories, Dance of the Happy Shades, which immediately cemented her as a noteworthy writer. She has won the Giller Prize twice and her short story "The Bear Came Over the Mountain"—published in her collection Hateship Friendship Courtship Loveship Marriage—was adapted into a film called Away from Her starring Sarah Polley. The title story of the same collection has been made into a film called Hateship Loveship featuring Kristen Wiig and Nick Nolte.
Munro, now well into her 80s, continues to publish short stories in notable magazines such as The New Yorker and The Atlantic. Munro received the Nobel Prize in Literature in 2013 for her outstanding contributions to the art of the short story. She was the first Canadian to receive the honor.
4. Lucy Maud Montgomery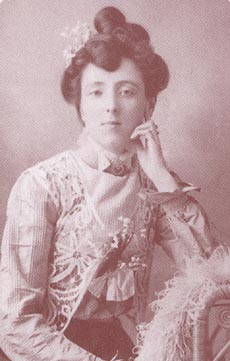 Certain characters of children's literature have the power to capture the imaginations of people of all ages and endure as well-loved classics. J.K. Rowling's Harry Potter and C.S. Lewis's Pevensie children are some such characters. Anne Shirley is most certainly another.
Lucy Maud Montgomery was born in 1874 in Prince Edward Island, the setting for most of her novels, including her beloved Anne of Green Gables series. In addition to 20 novels, Montgomery published over 500 short stories, 30 essays, and hundreds of poems. She studied to be a teacher and completed her course work early and with honors. In 1935, King George V named her an Officer of the British Royal Empire as, prior to the 1970s, there were no Canadian civilian honors. The L.M. Montgomery Institute was established at the University of Prince Edward Island and is devoted to the study of her works, letters, and other aspects of her life as well as their cultural and historical significance. Twice she has had commemorative stamps designed in her honor, and her Price Edward Island home has been declared a National Landmark.
Despite many literary successes, Montgomery never felt is if she had truly written an exceptionally great book. The enduring love had worldwide for Anne Shirley and for the Green Gables series certainly proves otherwise.
5. Michael Ondaatje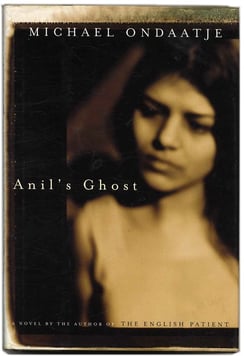 Sri Lankan-born Michael Ondaatje moved to Canada in 1962 and became a Canadian citizen. He received degrees from both the University of Toronto and Queen's University. He has published 6 novels and 13 poetry collections. He is best known for his Booker Prize-winning 1992 novel The English Patient, which was adapted into a film starring Juliette Binoche and Ralph Fiennes.
He has won the Governor General's Award for Anil's Ghost, The Collected Works of Billy the Kid, There's a Trick With a Knife I'm Learning to Do: Poems, The English Patient, and Divisadero. He serves as poetry editor for Coach House Books, an independent publisher and co-edits Brick, A Literary Journal. Ondaatje has been named an Officer of the Order of Canada. As a poet, novelist, professor, and editor, Ondaatje's endeavors and achievements make him one of Canada's most notable and celebrated literary figures.