Christmas is a time for traditions. From singing carols to hanging stockings, every family has their own way to celebrate the season. For many people, that includes reading their favorite Christmas stories, like A Christmas Carol or A Visit From St. Nicholas. This year, why not try something new? The following books are a somewhat less well known. Maybe your family's newest Christmas tradition is somewhere on this list.
A Christmas Stocking Story by Hilary Knight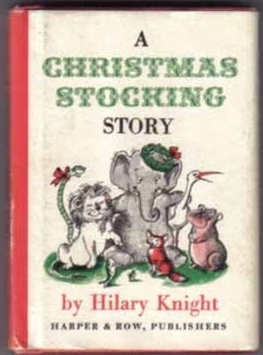 Hilary Knight, famous for his illustrations in the Eloise book series, published this adorable Christmas story in 1963. A Christmas Stocking Story focuses on six animal friends who wash their stockings in preparation for Santa and find that all of their stockings get warped in the wash. When Santa comes on the night before Christmas, he can't tell whose stocking is whose and puts all the gifts in the wrong stocking so that the animals must guess who the gifts were actually meant for. A second edition with different cover art was released in 2003. Those looking for more of Knight's Christmas stories could also check out his Firefly in a Fir Tree as well as his version of Twelve Days of Christmas.
When Santa Fell to Earth by Cornelia Funke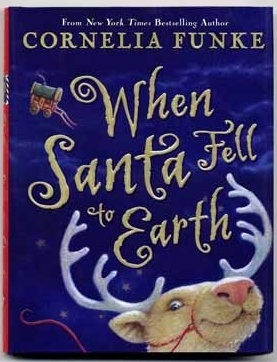 This Christmas story comes from wildly successful German author, Cornelia Funke, who has been hailed as Germany's J.K. Rowling. When Santa Fell to Earth was released in Germany in 2004 and in the U.S. in 2006. It tells the story of the corrupt Christmas Council leader who is out to destroy the traditions of Christmas in order to commercialize it for profit. He outlaws all the magical things about Christmas and replaces them. For example, he bans reindeer to replace them with snowmobiles. Any of the team of Santas that disagree with this outlook are turned into chocolate. The story follows the last remaining Santa as he and his friends fight to reclaim Christmas. This charming book was a hit internationally but did not make much of a splash in the U.S. Check it out and see what all the fuss is about. Additionally, a film adaptation was released in 2012.
The Night Before Christmas in Texas, That Is by Leon A. Harris
This version of The Night Before Christmas by Leon A. Harris takes the traditional, well-loved poem and gives it a Texas twist. Humorous illustrations depict Santa in a cowboy hat and boots and flying over the Texas landscape instead of the usual snowy scene. You can also experience the story sung by Gene Autry.
The Nutcracker by E.T.A. Hoffman, illustrated by Maurice Sendak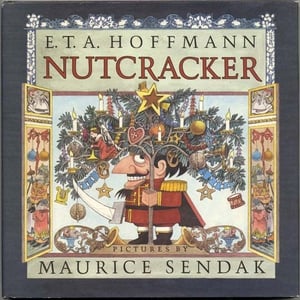 The Nutcracker is one of the most famous Christmas stories of all time and to put it on a list of obscure books to read for Christmas is perhaps a bit of a stretch, but what makes this particular version interesting and a must-read is the unique illustrations by legendary illustrator, Maurice Sendak. Best known for his seminal Where the Wild Things Are, Sendak brings his unique art style to this classic Christmas tale, which looks startlingly different from the fairy tale-style illustrations that are usually paired with this story. His spin on the story casts the familiar tale in a completely new light.
Santa Calls by William Joyce
The chances are high that either you or your children have heard of William Joyce, whether or not you realize it. This children's book and media star is best known for his books Rollie Pollie Ollie (which inspired a hit television show) and A Day With Wilbur Robinson (adapted into the Disney film Meet the Robinsons). He published his book Santa Calls in 1993. The book focuses on a three young children who are mailed instructions on how to build a flying machine by Santa Claus. They use it to fly to the North Pole and help Santa defeat an evil army of dark elves to save Christmas. This imaginative book offers a new take on the North Pole and Santa Claus as a character. For more on Joyce's unique spin on Christmas, he also wrote a novel titled Nicholas St. North and the Battle of the Nightmare King. The novel is part of his Guardians of Childhood series, which was the inspiration for the 2012 film Rise of the Guardians.