Mary Higgins Clark's name is now synonymous with the suspense genre. She's penned 35 suspense novels on her own, and she's worked in collaboration with friends and family on several more. Her books, including favorites like Before I Say Goodbye and He Sees You When You're Sleeping, are bestsellers. In fact, her first suspense novel, Where Are The Children? (1975)

—

which was also made into a feature film

—

is in its 75th edition. So, we know her by her work, but what are some little-known facts about the reigning Queen of Suspense?

1. She didn't start out as a suspense writer.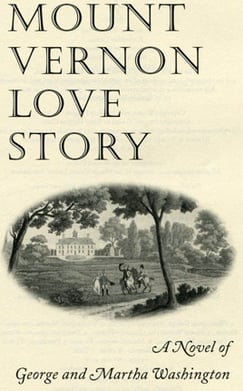 While Clark is known for her gripping suspense and thriller novels, she started out as a short story writer. She was published in various ladies' magazines. Her short story "Beauty Contest at Buckingham" was named one of their ten best stories of the year by The Saturday Evening Post. Clark used the extra money from short stories to help support her family after the death of her husband, but as the market for short stories shrank, she found herself struggling. Things got so bad that one Christmas the only thing she was able to give her children were poems describing the gifts she would have bought her children could she afford them. She only turned to novels when her agent suggest she might have more luck selling a book than a short story. She did not immediately turn to suspense, however. Her first book was actually more of a story of romance, family, domesticity, and patriotism. She wrote her first novel, Aspire to the Heavens, about the love between George and Martha Washington. While it did sell, it wasn't the hit she might have hoped for and was remaindered shortly after printing. It was retitled Mount Vernon Love Story and re-released in 2000.
2. She eavesdropped on Tennessee Williams, worked with Joseph Heller, and modeled with Grace Kelly.
Clark's family struggled financially, and following high school, she took a job at the Shelton Hotel as a switchboard operator. Clark has said in interviews that most of her time working was spent eavesdropping on residents of the hotel, and on Tennessee Williams, in particular, though she laments that he never really had anything interesting to say. Clark's first real writing job began when she was hired after graduation to be a secretary for the creative department at Remington-Rand, a machines manufacturer known for typewriters. Her writing skills became quickly apparent, and her job was expanded to include writing copy for the company's catalogs alongside Joseph Heller, who went on to write Catch-22. In addition to writing and performing secretarial duties for Remington-Rand, she also appeared as a model in the catalogs for which she wrote. In one particular shoot, she modeled alongside Grace Kelly, though at the time Kelly was unknown and nowhere near the household name she later became.
3. She attended a press event following the attempted assassination of Ronald Reagan.
In 1981, Clark was attending a writing convention in Washington D.C. when she heard the news that President Ronald Reagan had been shot. Since she had a press badge for the conference, she immediately took a taxi to GW Hospital where President Reagan was being treated. She managed to work her way into the press area and was one of the few people allowed to ask questions during the event.
4. She wrote about psychics...and had some personal experience.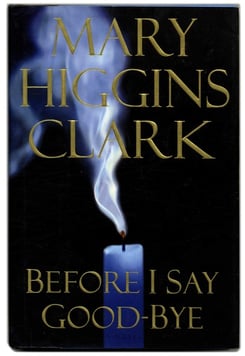 Any of Clark's readers know that many of her books feature psychic phenomena. What many readers might not realize, however, is that Clark believes that people with extra sensory perception do exist, though her feelings on the matter are somewhat complicated. She believes that many people working as psychics are frauds, citing a friend whose daughter spend upwards of $450 on calls to her psychic trying to find job, but says that she herself has had at least two experiences in which people exhibited real psychic gifts. She once visited a palm reader for fun who said she was going to be world famous very soon. Clark thought this was ridiculous and she and her friend wrote it off as something a psychic would tell anyone, but the very next week she sold the movie rights for her first suspense novel, Where are the Children?, which had just started appearing on best seller lists. Her second experience with ESP is much more personal to her. Clark's brother joined the Navy. She remembers her mother receiving a photograph of him in the mail and saying "He has death in his eyes." He contracted spinal meningitis and died only six months after he enlisted. Some books in which Clark explores supernatural themes are Two Little Girls Dressed in Blue, Before I Say Goodbye, and Remember Me.
5. She was a Pan Am Flight Attendant
Before marrying her first husband, Clark worked for a year as a flight attendant for Pan Am. Her circuit included Asia, Europe, and Africa. Her first flight was to London, and she recalls the first thing she saw upon disembarking was the back of Prince Phillip's head, a brush with royalty that still amazes her today. She was also on the last flight allowed into Czechoslovakia before the Iron Curtain fell.