Toni Morrison is one of the foremost leaders who brought African-American literature from the fringes of literary circles into the mainstream. Born Chloe Ardelia Wofford on February 18, 1931, Morrison grew up in Lorain, Ohio. She attended Howard University in Washington, D.C. where she majored in English before earning a Master of Arts from Cornell University. Morrison began her career by teaching English at several universities. In 1970, she published her first novel, The Bluest Eyes. Her best known novel, Beloved, was published in 1987. In 1993, Morrison was awarded the Nobel Prize in Literature. She continues her work promoting and supporting the central theme of her novels: the experience of African-Americans in unjust societies.
We can all continually learn from the life and work of authors like Toni Morrison. And we should. Here are a few pieces of information you may not know about this Morrison herself and her important literary work.
1. She's a trailblazer (Okay, you already knew this one).
As of 2018, Morrison is one of only two American women to win the Nobel Prize in Literature, an honor shared with Pearl Buck. Morrison is also the first female African-American writer of any nationality to win the Prize.
2. The name "Toni" is significant
The nickname "Toni" comes from her Catholic baptismal name, Anthony after St. Anthony, which she chose when she converted to Catholicism at the age of 12.
3. She's a fan of the classics
As a child, Morrison's favorite authors were Jane Austen and Leo Tolstoy. She was also inspired by the traditional African-American tales that helped develop her strong connection to her heritage.
4. Beloved is beloved
Despite being Morrison's hallmark novel and winning the Pulitzer Prize for Fiction and an Anisfield-Wolf Book Award, Beloved did not win the National Book Award or the National Book Critics Circle Award. In response, 48 authors and critics of color signed a statement protesting the oversight.
5. She doesn't identify her works as feminist
Morrison does not identify her works as feminist despite frequently focusing on female characters. She wants her works to be beacons of equity. In an interview with Zia Jaffrey, Morrison explains her decision to omit the feminist moniker:
"In order to be as free as I possibly can…Everything I've ever done, in the writing world, has been to expand articulation, rather than to close it, to open doors…I think it's a question of equitable access, and opening doors to all sorts of things."
Interested in learning more about Toni Morrison? Read on!
On the heels of her 1993 Nobel Prize, literary giant Toni Morrison gave the customary Nobel Lecture in Stockholm, Sweden. Her talk took the form of a myth about a wise, blind woman and an attempt by two young women to mock her blindness. In her discussion of language, with its awesome capacity for both oppression and sublimity, she eventually reached the subject of the Tower of Babel.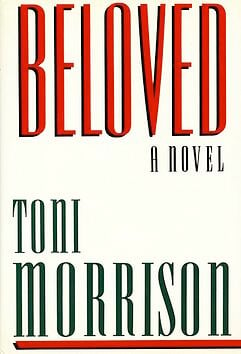 She said, "The conventional wisdom of the Tower of Babel story is that the collapse was a misfortune…That one monolithic language would have expedited the building and heaven would have been reached. Whose heaven, (the blind woman) wonders? And what kind?" Doesn't some good come, Morrison mused, from having to work to understand one another? Or from having new languages to fall back on when the first becomes paralyzed?
It seems fitting that Toni Morrison should be the one to wonder if a single, monolithic language would only bolster the mechanisms of privilege, given her place in American literature. To this day, the acclaimed author of such modern classics as The Bluest Eye (1970), Song of Solomon (1977), and Beloved (1987) remains America's only non-white Nobel Prize winner in literature. As such, she draws from a linguistic wellspring to which most American writers don't have access.
Like many great African American writers before her, including Ralph Ellison and Langston Hughes, she imbues her writing with the musicality of blues and jazz. Her language soars to brutal heights and touches the ineffable, all while infrequently leaving behind the trappings of the working class, African American Midwest. She presents a voice of such clarity and distinction as to make you wonder along with the blind woman 'whose heaven' the rest of the American literati write toward. Read more >>
Sources:
All Nobel Prizes in Literature. (n.d.). Retrieved Nov. 26, 2018, here.
Als, Hilton. (Oct. 27, 2013). Ghosts in the House: How Toni Morrison fostered a generation of black writers. Retrieved Nov. 26, 2018, here.
Brockes, Emma. (Apr. 13, 2012). Toni Morrison:'I want to feel what I feel. Even if it's not happiness'. Retrieved Nov. 26, 2018, here.
The Editors of Encyclopedia Britannica. (Feb. 14, 2018). Toni Morrison. Retrieved Nov. 26, 2018, here.
Jaffery, Zia. (Feb. 2, 1998). The Salon Interview with Toni Morrison. Retrieved Nov. 26, 2018, here.
McDowell, Edwin. (Jan. 19, 1988). 48 Black Writers Protest By Praising Morrison. Retrieved Nov. 26, 2018, here.