As one of the world's first celebrity authors, much is known about Charles Dickens. He was an active public figure, one who liked walking about London, appearing in the press, and traveling and performing his works around the world. Even someone who hasn't read Dickens will know something about his squalid childhood or his noble politics. But what about those facts and details that slip by the typical biography?
He Was Creative in Remembering His Pets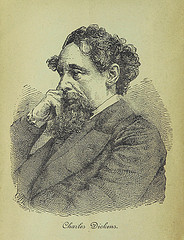 Dickens had a deaf kitten named Bob. On one sad day, Bob died, but the author wasn't ready to let go. Instead of burying the cat, he had its paw removed, taxidermied, and gave it a second life as the handle of a letter opener. On the blade, he inscribed "C.D. in Memory of Bob 1862." The odd object is on display at the New York Public Library, for those who want to see it with their own eyes.
But that's not all: Dickens also stuffed his pet raven, Grip, when it died. And, if you were happy about seeing Bob's paw, you'll be relieved to learn that Grip is on display at the Philadelphia Free Library, too.
The Pickwick Papers Was His Life's Great Success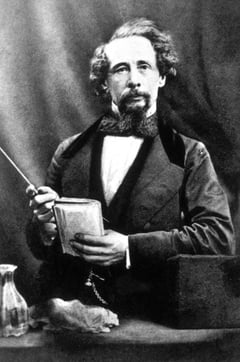 Today, Dickens legacy claims the highest-selling novel of all time, A Tale of Two Cities, which has sold some 200 million copies since its 1859 release. But it was his first book, The Pickwick Papers, that was his most popular at the time of his death (having sold 1.6 million copies, a significant gross for the time). Published when the author was only 24, Pickwick is largely regarded by critics as one of his less mature and significant works, but his audience hardly noticed.
The Pickwick phenomenon might be the first instance of mass culture. There was merchandise—products from soaps, canes, hats, joke books, even bootlegs for the public to enjoy. The modern entertainment franchise, found in the likes of Winnie-the-Pooh and Star Wars, all have their roots in Charles Dickens' smash Victorian hit.
He Was So Much of a Ham It Affected His Health
Many know about Dickens' early career in the theatre, in addition to his tours and performances across the U.K. and America. His performances were beloved and near-legendary in his day, as he was said to change character and vigorously commit to his readings. He is said to have made Vanity Fair author William Makepeace Thackeray fall out of his chair from laughter, during one home performance of Tom Thumb. In another instance, he held a performance to raise funds for the Great Ormond Street Hospital, which earned some 3,000 pounds, equivalent to 150,000 pounds today.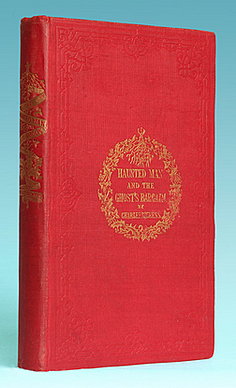 His final tour was a gargantuan effort, including 76 performances in America alone. It also became apparent how much more lucrative touring was than selling books, and a considerable portion of his wealth upon his death came from these readings. Despite their success, he came off of his final tour exhausted. Dickens committed so much to these performances that his pulse, in one instance, rose from 72 to 112 beats per minute. His friends saw how much his readings drained him, and some scholars, like Harold Bloom, speculate that if it were not for his strenuous public appearances, Dickens would not have died at the age of only 58.
In the End, It Was All About the Books
Today, there is no statue of Dickens in London, although no author has brought the city so vividly to life since. But this is no accident, Dickens made a point to decry any memorials in his will. His last testament went as follows:
I emphatically direct that I be buried in an inexpensive, unostentatious, and strictly private manner... I direct that my name be inscribed in plain English letters on my tomb, without the addition of 'Mr.' or 'Esquire.' I conjure my friends on no account to make me the subject of any monument, memorial, or testimonial whatever. I rest my claims to the remembrance of my country upon my published works, and to the remembrance of my friends upon their experience of me in addition thereto.
His will was not so closely adhered to, as his funeral was an event of national mourning, and is commemorated in Westminster Abbey. But the sentiment still stands—read his books! But this fact, we imagine, is one you already knew.