While often confused in America for Mexican Independence Day, Cinco de Mayo is actually the anniversary of the Battle of Puebla and Mexico's victory against the French. As the name implies, it is celebrated annually on May 5th. In Mexico, it is not observed as a national holiday, though schools are closed on that day and it's often celebrated with parades and historical enactments. The holiday is actually celebrated more outside of Mexico than it is in the country itself. In the United States in particular, Cinco de Mayo has taken on a life of its own and has become more of an annual celebration of Mexican American culture. Take a look at these Mexican writers this Cinco de Mayo and get in on the cultural celebration.
Laura Esquivel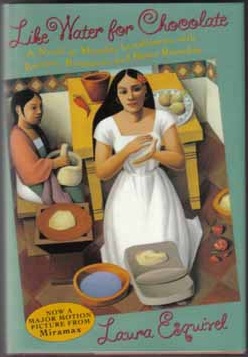 Mexican author Laura Esquivel published her first novel Como agua para chocolate, or Like Water for Chocolate, in 1989. Despite relative dismissal by critics, the novel was a commercial success, quickly becoming a best seller in Mexico and drawing new attention to Mexican literature and to magical realism from an international audience. The novel is structured like a woman's magazine, utilizing monthly recipes as a narrative device to introduce memories and events from the narrator's life. The novel has since achieved modern classic status and was adapted into an internationally successful film. Esquivel has written several novels since as well as a work of nonfiction and served from 2012-2018 in the Chamber of Deputies for the Morena Party.
Octavio Paz
Essayist and poet Octavio Paz is one of the most influential writers to come out of Mexico. His commitment to diplomacy and political activism influenced his own works as well as shaped the face of Mexican activism. He founded two political magazines, Plural and Vuelta. His works have been widely translated and have served as inspiration for numerous authors both in Mexico and abroad. His lengthy essay The Labyrinth of Solitude explores Mexican culture and the idea that much of it has been lost due to colonialism. This is considered one of the key texts on the subject. Paz was awarded the Nobel Prize in Literature in 1990, as well as numerous other awards throughout his impressive and prolific career. He passed away in 1998.
Rosario Castellanos
Rosario Castellanos is one of the most important women writers to come out of Mexico. Throughout her career as a celebrated author and poet, she was a voice for Mexican culture and she spoke out against gender inequality. Though Castellanos was born in a rural area, her family moved to Mexico City when she was a young teenager. Not one year into her residence in the city and both of her parents were dead. Castellanos was left to make her own way. She fell in with a group of intellectuals and eventually put herself through school at the National Autonomous University of Mexico (UNAM). She worked as a columnist for Excelsior, the second oldest paper in Mexico City, and for the National Indigenous Institute. She was also appointed as Mexico's ambassador to Israel.
Castellanos' essays, novels, plays, and poetry embody the importance of Mexican culture and put her at the forefront of the Mexican feminist literature movement. She is best remembered for her Poemas and Oficio de tinieblas or The Book of Lamentations in English.
Carlos Fuentes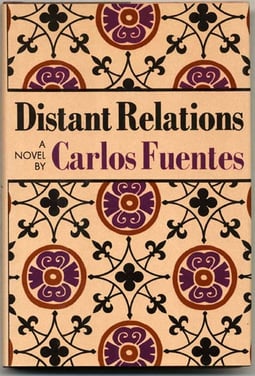 A contemporary and once great friend of Octavio Paz, Carlos Fuentes spent much of his early life outside of Mexico while his father served as a diplomat. While he lived in various Latin American countries as well as Washington D.C., his first time living in Mexico was when he attended college. His experiences living abroad influenced both his working life and literature. He worked for a time in a foreign affairs position which was a good fit thanks in large part to his life experiences, but his first novel, Where the Air is Clear, was so successful that he was able to quit the position and support himself full time as a writer.
Fuentes is credited with being one of the key figures in the Latin American Boom, a time in the 1960s and '70s during which worldwide attention was drawn to the literature coming out of Latin America. He is perhaps best known for is novel The Death of Artemio Cruz, which is considered to be one of the most important Mexican novels of all time.
During his life, Fuentes was the recipient of numerous awards, including the Miguel de Cervantes Prize and Mexico's highest honor, the Belisario Dominguez Medal of Honor.