Nikolai Gogol's name has become synonymous with Russian literature. In fact, Fyodor Dostoyevsky said that all Russian realist writers had "come out from Gogol's 'Overcoat,'" a reference to one of Gogol's most beloved stories, "The Overcoat." But this influence over Russian works and on the larger literary community almost did not happen. Though Gogol achieved success at a young age, his career was marked with a variety of failures. Despite this, his remarkable literary legacy—which includes works such as Dead Souls, Arabesques, and The Fair at Sorochyntsi—shines on.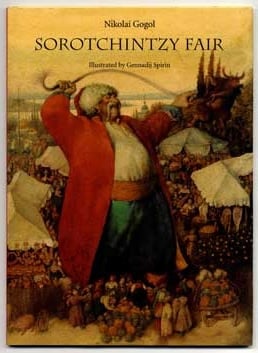 Gogol was born in 1809 in a village in the Russian Empire in what is now Ukraine. His Ukrainian heritage impacted many of his great works. At the age of 12, he went away to school in Nizhyn where he began his writing career by contributing poems and short stories to a magazine. Despite these early literary successes, upon graduation, Gogol moved to St. Petersburg to begin a career as as civil servant. However, his lack of connections and funding made finding a prestigious job too difficult. So, he shifted his focus to acting, hoping his skills honed in school productions would earn him success. This endeavor too was a failure and he finally turned his sights toward writing, the talent with which he tended most to impress in school.
He self-published a poem he'd written, but rather than achieving the success he'd hoped for, he was met with negative reviews. Gogol was so embarrassed he burned every copy and considered leaving Russia permanently. Instead, he funded a brief trip to Germany with the money his mother had given him to pay the mortgage on her home. He returned to Russia when the money was gone and settled into a low-paying government position. Although he initially struggled to break through, he did not stop writing.
In 1831, Gogol published the first of what would be two volumes titled Evenings on a Farm near Dikanka. Evenings was a collection of short stories previously published in various literary magazines. The stories were narrated by the same character and took place in Ukraine. The works are illustrative of his style in that they feature a darkly humorous writer and Ukrainian culture and folklore.
Gogol was only 22 when Evenings on a Farm near Dikanka was published, and the publication established him as a major figure in Russian literature while earning him almost immediate, well-deserved fame. In 1835 he published four more volumes—two story collections called Mirgorod and two volumes of prose titled Arabesques—still including aspects of Ukrainian culture.
At this time Gogol began to pursue an academic career. Having become fascinated by Ukrainian history, he sought a position at Kiev University. He was denied because he was unqualified. Instead, he managed to get a position in the history department at the University of St. Petersburg, but after teaching his first class, he began missing classes and rarely taught again. He ended up resigning his position at the end of the year.
Though his academic career was a wash, his comedic satire, The Government Inspector, was performed in 1836. Due to it's lampooning of Russian bureaucracy, the play was only staged because of the support of Emperor Nicholas I. Because of the emperor's support and the overall success of the play, Gogol decided to devote himself entirely to his literary career.
In the following years, Gogol rewrote and published "The Portrait" and Taras Bulba to fit a more Russian nationalist ideology. He also wrote one of his most famous short stories, "The Overcoat", and he completed what is considered his masterpiece, the novel Dead Souls, which was first published under the title The Adventures of Chichikov. It was intended to be a modern Russian version of Dante's The Divine Comedy.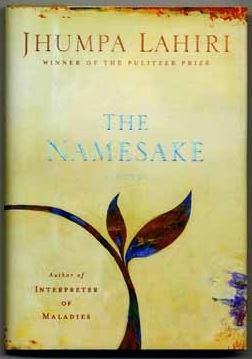 In 1848, Gogol returned from a trip to Jerusalem and became closer to a religious leader who encouraged his fears regarding perdition. Gogol became more and more concerned with extreme ascetic practices and the sin he perceived in his writing. His creative work and health suffered. He became depressed and in 1852 burned his manuscripts, claiming doing so was a trick by the devil. He took to bed, refused to eat, and died. He was 42 years old.
In short, Gogol's work has become a cornerstone of Russian literature, and it has been adapted into numerous films, operas, and radio plays. His face has appeared on postage stamps and commemorative coins. He inspired the punk band 'Gogol Bordello,' and his work features prominently in Jhumpa Lahiri's novel The Namesake in which the main character is named Gogol. Truly, Nikolai Gogol's legacy lives on.