Six years ago, author Chad Harbach wrote an essay about the two cultures producing the glut of literary fiction writers today: that of New York City media and publishing, and that of the university MFA program. New York City has long been the hotbed of American cosmopolitan culture, and many of the country's great writers from the very beginning, like Walt Whitman, Herman Melville, and Edith Wharton helped ossify New York as the closest thing the nation would have to a literary epicenter. Yet in the past few decades, a new titan has emerged, coming from the halls of higher education and graduate creative writing programs across the country. And of all of these, perhaps the most significant has been the Writers' Workshop at the University of Iowa.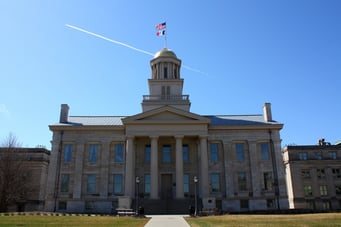 Why, in the last fifty or so years, has the MFA program become a major literary institution? This is in part because brilliant and successful writers, often insufficiently supported by book advances and royalties, are able to find a second source of income in academia. Promising and talented young writers have a superb resource now that the masterful and accomplished writers of the day are more accessible than ever as mentors in the classroom. And it pays to note that in the last few decades, all fields have grown more accommodating to hypereducation, in everything from finance to medicine to wine-making. It only makes sense that those bold enough to try to make a living with their pen have available to them a break and bulwark from what author and MFA teacher George Saunders has called "the capitalist s**tstorm."
In academia, age matters a lot, and one finds that the most esteemed institutions are often the oldest. The same applies to the University of Iowa's Program in Creative Writing, as it is officially called, which was founded in 1936 (which in MFA-creative-writing terms, is ancient). Yet for being the most renowned graduate writing program in the U.S., the school keeps a humble philosophy of its success. The matter of whether great writers can be taught is a contentious one—proponents point to successes in far older models of artistic tutelage, like the case of Leonardo da Vinci, who was sharpened as an apprentice in an artist's workshop beginning at age fourteen. But cautious skepticism prevails, including from the side of the people who teach and organize these very programs that, one presumes, they're supposed to drum up excitement and enthusiasm for.
"The fact that the Workshop can claim as alumni nationally and internationally prominent poets, novelists, and short story writers is, we believe, more the result of what they brought here than of what they gained from us," Iowa's own website explains. "We continue to look for the most promising talent in the country," the program states, "in our conviction that writing cannot be taught but that writers can be encouraged."
Whichever side of this debate one drifts toward, an avid reader of 20th century American fiction will be hard-pressed not to find one of their favorite authors on the long roster of Iowa's faculty and alumni. Flannery O'Connor, who graduated in 1947, was perhaps the program's first breakout star, publishing her masterwork, Wise Blood, just five years later. Though Wallace Stegner, who graduated from Iowa's creative writing program in 1930, a few years before it took on its familiar mode, may be the next-best contender for such a distinction.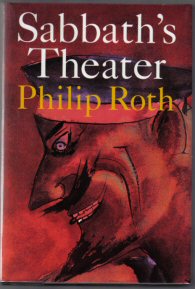 In the following decades the prestige of the workshop has only grown, and its students have proven that at the least Iowa is successful in encouraging talented writers to write. A quick roundup of recent best-of novels finds the workshop represented by the likes of former students Garth Greenwell and Alexander Chee. More established former students include novelist Jane Smiley and masters of the short story Denis Johnson and Joy Williams.
The only thing that could give the impressive student list of Iowa Writers' Workshop a run for its money is its roll call of current and former faculty. One of the program's eminent teachers is novelist Marilynne Robinson, as well as poet Mary Ruefle. When President Obama met Robinson for a lengthy interview in 2015, the pair met not in Washington but in Iowa, perhaps signaling the veritable cultural pull such programs can have.
Past writers include career-long teachers like Robert Coover, long-serving mentors like Kurt Vonnegut and Ann Patchett, as well as immensely talented writers who only dared to dabble in academia, but when they did set foot on the quad's green grass, they choose the prestige and talent-draw of Iowa. Such writers-slash-casual-teachers include Raymond Carver, John Cheever, and Philip Roth.
How much the Iowa Writers' Workshop served to bolster these people is unknown, something even the program itself makes clear by admittance. But if they do nothing else, the top MFA programs are places where the best literary minds can gather, support, and challenge each other. In the face of an increasingly distracted and pressed-for-time audience, and when one wonders what purpose writers have amid such cultural chaos, a program like Iowa's, at the least, can be damn good encouragement.