Read a Book Day comes to us every September 6. It may seem strange to celebrate an activity that plenty of us enjoy many, if not most, days of the year. But it never hurts to indulge in something extra to make a cherished activity more enjoyable. You can read outside, enjoy a snack, reflect on what a favorite book means to you, and more. Here are five ideas to celebrate Read a Book Day.
Read Outside
Read a Book Day fortunately coincides with a time of year that for much of the globe brings pleasant weather. Late summer often provides the right amount of sun and heat, begging a reader to bring books outside. Granted, that's a bit difficult for those of us who have to spend prime daylight hours at work or in school, but you can always sneak some reading time in the early morning, late afternoon, or evening. Take your book to the beach, an outdoor table, the porch, or anywhere else that makes your day of reading a little more special.
Enjoy a Book With Good Food (or a Drink)
C.S. Lewis said that "Eating and reading are two pleasures that combine admirably." We might take this as a cue for our own Read a Book Day celebration. There are some things to consider, though. I, for one, traditionally have trouble finding the right food to eat while reading (fruit like grapes and strawberries wet my fingers and the pages, and large meals involving fork and knife make holding the book open unwieldy). But for Read a Book Day, I might put those past failures behind me. Baked goods like cookies and pastries make for great company, while coffee and tea are always enhancements to a good story. Heck, it's the summer. You might even celebrate the day with a glass of wine or a special cocktail.
Share a Quote or Reflection on Social Media
Many a book goes unread because it gets lost in the noise. It can be hard to know what's worth our attention in the dizzying selection of books we have available, and one of the most important resources we have as readers is a good recommendation. You can celebrate reading by excerpting a favorite quote from a book and sharing it on Facebook or Twitter. If you want to go the extra mile, dress up a favorite title for a photo on Instagram and caption it with why it means something to you. Picking the right book intimidates more people than you think, and you never know who you're helping, and who might add your recommendation to their reading list.
Go Outside of Your Typical Selection Habits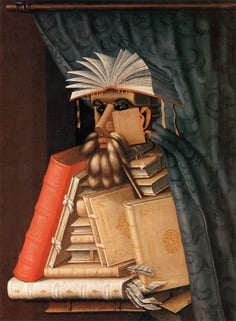 Some readers want to own their books and love bookstores. Some readers prefer the different selection and freedom of a library. Others prefer shopping online. All of these habits are great, but it can be rewarding to try something new. Does your community have a used book store? There's a lot that might surprise you, especially if you're used to going to Barnes & Noble. Do you like to shop online for books? There are plenty of places where you can get old, unusual, rare, or interesting editions that the major vendors won't have. Plus, it always pays to visit your local library. A little difference can go a long way in reminding you of the wide cultural world of books.
Ask Someone for a Recommendation
Celebrating books goes the other way, too. It's always good to make something solitary, like reading, more social. A good way to do this is to reach out to someone who could give you a recommendation. People are always happy to share their favorite titles, and it's a nice way to reconnect with someone over books. After all, a book's very purpose is to connect us better to the world in the first place.