Depending upon your previous experience buying rare books, the answer to a question about how to find them might seem either obvious or baffling. So, how does one find rare books? In brief, you can find rare books in a number of places, but knowing precisely where to look can get more complicated than you'd think. Depending upon what kind of rare books you're looking for, you may need to consult a rare book dealer who specializes in the particular type of text you're seeking. And to ensure that you're buying what you think you're buying (and not a reproduction, for example), it's important to know how to identify a reputable seller. So, if you're still looking for rare books, let us give you some ideas of how you can locate what you seek.
Who Sells Rare Books?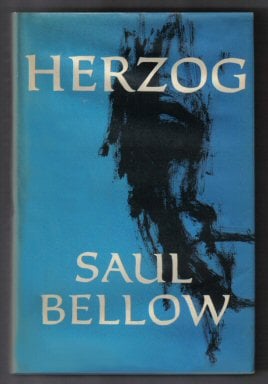 Although we live in a moment where virtual engagement often seems to reign, the most obvious way to find rare books is to visit a rare bookstore in person. Whether you live in a large urban area or a small town, a rare book shop might be closer than you think. Some bookstores that market themselves as "used" shops also sell rare books, while those that identify themselves as "antiquarian" bookstores may also sell used and rare contemporary texts. To be sure, the use of the term "antiquarian" in rare bookstore talk doesn't necessarily mean very old.
While the term "antiquarian" is often defined in relation to "antiquities," or a very old object, antiquarian booksellers often define the term a bit differently. Indeed, while some antiquarian bookshops certainly specialize in very old books that are also rare (such as illuminated manuscripts), many antiquarian booksellers focus on more modern books and objects that have particular value due to their rarity or scarcity.
If you have a very specific collection you're looking to add to, it's important to know which shops specialize in the kind of material you're seeking. For example, if you collect the works of Saul Bellow, it probably won't do you much good to shop in a store that specializes in Japanese-language books, early Americana, or art books.
Buying in Person from Rare Book Shops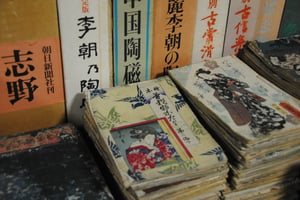 Okay, so now you know you're looking for bookstores that sell used, rare, or antiquarian books, but where do you find those shops? Depending upon where you are, you have some options. First, the Antiquarian Booksellers Association of American (ABAA) keeps a list of its members, and you can search by state, region, specialty, bookstore name, or owner name. This is a great way to locate booksellers in your own geographic area or when you're traveling to a new location in the U.S. Outside the country, the International League of Antiquarian Booksellers (ILAB) also maintains a list of ILAB-affiliated booksellers across the globe. You can search by country or specialty. You should keep in mind that there are also rare and antiquarian bookshops that are not ABAA-affiliated or ILAB-affiliated. In particular, outside the U.S., there are a variety of stores that may not be linked to ILAB but are well known in their communities and have warm reputations among happy book collectors. For example, ILAB lists only three ILAB-affiliated booksellers in Buenos Aires, Argentina, yet La Asociación de Libreros Anticuarios de Argentina (ALADA)—the biggest association for rare and antiquarian booksellers in South America—has a long list of reputable members.
Of course, we should also mention that some rare books are actually new and have value due to their singularity. For example, many fine press books are highly sought after by collectors, as are artist's books. If you're building a collection of this type of object, you might need to look in slightly different places. Although rare and antiquarian bookstores certainly may sell these items, you also may be able to buy directly from the publisher, press, or artist.
Ordering Rare Books Online
It's often easier now to buy online than to buy in person. Yet ordering rare books online can be a thorny endeavor, depending upon where you're buying. Many rare and antiquarian bookstores have websites that allow you to search their inventories. Beyond an initial search, many shops also issue digital catalogues. You can sign up with your email address to be among the first to know about new offerings from your favorite stores.
Many rare booksellers also have accounts on AbeBooks.com, and some even sell on eBay.com. A number of countries or geographic regions also have their own sites—sort of akin to AbeBooks, although AbeBooks does feature international sellers—with links to online bookstores in those areas. Some booksellers are solely online nowadays, meaning that there's no physical shop to visit.
Locating Reputable Sellers of Rare Books and Ephemera
Speaking of reputability, how do you know whether you're buying from a reputable source? This is a tricky but important question. Booksellers affiliated with the ABAA, ILAB, and other national rare and antiquarian bookseller organizations tend to operate according to an ethics of bookselling. In other words, you can trust that the description of the book and its provenance are accurate. But online auction sites like eBay don't offer the same guarantees. Before you buy, you should know exactly what you're looking at and do the necessary research into the seller. If a deal strikes you as one that's too good to be true, it may be just that.
Beyond stores that specialize in rare and antiquarian books or auctions, you can also seek out book markets in your home town or when you're traveling, stop into used bookstores in local communities, and visit rare book fairs hosted in cities all over the world. You can find rare books in a lot of places if you know where to look.