The past few years have been big for small presses. The two most recent Man Booker Award-winning novels were published by the same small press in England: London's Oneworld Publications put out both Marlon James' A Brief History of Seven Killings (2014) and the British edition of Paul Beatty's The Sellout (2015). Meanwhile, in the United States, Coffee House Press in Minneapolis put out the first American edition of Eimear McBride's acclaimed debut tour-de-force, A Girl is a Half-Formed Thing (2013) which won the Baileys Women's Prize for Fiction. Anyone who claims that we are entering a golden era of small press publishing certainly has a point; however, it remains the case that small presses have often been bastions of the literary avant-garde, championing works that would go on to become classics in the face of disinterest or adversity. A prime example of this phenomenon is James Joyce's Ulysses (1922).

Of course, Ulysses was already being spoken of as a classic (albeit a strange, bawdy, vexing one) long before its first publication in book form. After picking the stream-of-consciousness magnum opus's seminal idea out a story in his earliest published fiction (Dubliners (1914) which was originally to be titled Ulysses in Dublin), Joyce began work on the novel in earnest around 1914. Not too many years later, pages of the not-quite-finished masterwork began circulating throughout Paris's literary scene, gaining devotees among the likes of T.S. Eliot and Gertrude Stein.
By 1918, it was being serialized in The Little Review, where it gained an even wider readership. By 1921, The Little Review had published the 'Nausicaä' episode (which follows protagonist Leopold Bloom's unfolding sexual fantasies), attracting the notice of the authorities, who began to confiscate issues of the magazine to prevent the sale of what they considered to be obscene material.
The charge of obscenity would haunt the novel for decades to come (even after it was published in book form), finding it banned in a number of countries throughout the 1920s and 1930s, but the immediate consequence emanating from the seizure of the magazines was twofold: The Little Review had to fight a legal battle in the United States over the obscenity charge; and James Joyce became a pariah in the world of publishing. This latter fact was much to Joyce's distress. Here he had written what was already being acknowledged as a revolutionary work of literature (so much so that it made psychiatrist Carl Jung, who had been treating Joyce's daughter, believe that Joyce himself was schizophrenic), and yet he was unable to find a publisher for it. The ensuing distress is not hard to imagine.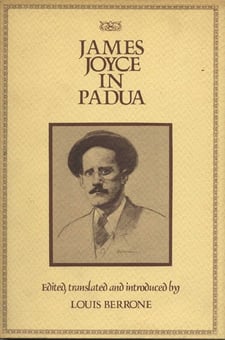 Enter Sylvia Beach. Beach ran Paris's famous Shakespeare and Company bookstore, which often served as a kind of literary salon for the writers of the Lost Generation. As such, she was a pillar of the literary community and boasted the acquaintance of Ernest Hemingway and F. Scott Fitzgerald. James Joyce was a frequent visitor to the shop despite not having the money to join the lending library.
When it became clear that no publishers would put out his novel, Joyce visited Shakespeare and Company in a state of visible distress. He complained that his book would never be published, and Beach took it upon herself to console him (as she had apparently done on their first meeting, when he was startled by André Spire's dog). Whether it was meant as a sincere offer or was simply another tactic for lifting Joyce's spirits is still open to debate, but Beach, feeling sympathetic, offered to publish the novel herself—an offer which Joyce ecstatically accepted.
Thus in 1922 (after a year of painstaking edits by Joyce and Beach) literary history made. Ulysses, obviously, would go on to be regarded as one of the masterworks of Irish literature (though Joyce was famously snubbed for the Nobel Prize), but the battle over its alleged obscenity would rage for years to come. Sylvia Beach, for her troubles, would become embroiled in that fight, unable to prevent much of the book's printing from being destroyed by the U.S. Post Office. One imagines, though, that Beach's pains were not too great. After all, the store's literary celebrity status was by then firmly cemented, and it would do spectacularly good business until the Nazi occupation of Paris caused Shakespeare and Company (the original, anyway) to permanently close its doors.