Writer Ian McEwan was born June 21, 1948. He won the Man Booker Prize in 1998 for his novel Amsterdam and was nominated for the award six times to date. He earned a host of other prizes including the WH Smith Literary Award, National Book Critics' Circle Fiction Award, and the Jerusalem Prize. In 2008, The Times named McEwan one of "The 50 greatest British writers since 1945." He is best known for his novels, The Cement Garden (1978), Black Dogs (1992), Amsterdam (1998), and Atonement (2001).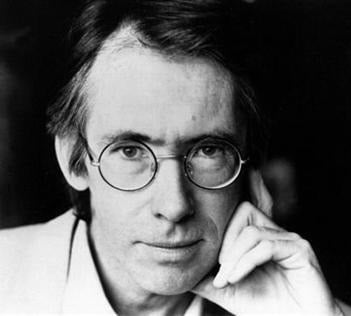 McEwan was born in Aldershot, Hampshire but spent most of his childhood in East Asia, North Africa, and Germany. His father, David McEwan, was a career military man who worked his way through the ranks and retired as a major. His parents' marriage was quietly dysfunctional. McEwan described his father as "quite terrifying," a "great stickler for all the spit and polish of traditional army life."
McEwan's mother, Rose, was the reverse. She was a "timorous" woman who could not bear her husband's disapproval and was ashamed of her working class accent. David had a tendency to drink too much and McEwan disclosed that there were periods of domestic abuse. Still, both of his parents adored him even if their own relationship was troubled.
Rose had two children from a previous marriage when she met David during World War II. They had an affair and Rose became pregnant with McEwan's older brother shortly afterwards. McEwan's parents placed a newspaper advertisement: "Wanted, Home for Baby Boy, age 1 month; complete surrender." Rose gave the child to the first couple to answer the ad.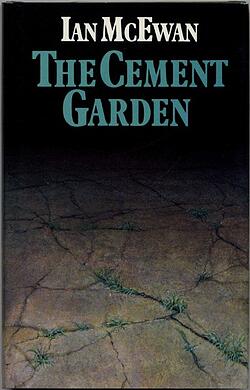 It was only in adulthood that McEwan discovered the existence of his brother, David Sharp. According to McEwan it brought into focus a disturbing pattern that categorized his own childhood. When his parents married, McEwan's father wanted nothing to do with Rose's existing children. Her son, Jim, was given to his paternal grandmother and her daughter, Margy, was relegated to boarding school. When McEwan turned eleven, he was sent away to a British boarding school while his parents remained abroad. McEwan believes that his parents lives were traumatized by their first, accidental pregnancy and that they distanced themselves from their other children to hide from the painful reality of their actions.
McEwan described himself as a "quiet, pale, dreamy" child, very attached to his mother, and "average in class." He was a voracious but indiscriminate reader until his teachers began introducing him to more serious literature. As a student at the University of Sussex, McEwan began writing fiction and in 1970 he enrolled in a masters program at the University of East Anglia—a curriculum that allowed students to write stories as part of their degree.
In 1971, McEwan published his first story in the Transatlantic Review. Editor Ted Solotaroff of the New American Review, began printing his stories in 1972. McEwan cites Solotaroff as a crucial force in his development as a young writer—he was "helpful and perceptive" and the first editor to take him seriously. McEwan described one particular issue of the Review that featured his name along with Günter Grass, Susan Sontag, and Philip Roth. "I felt like an impostor, but I was also very excited."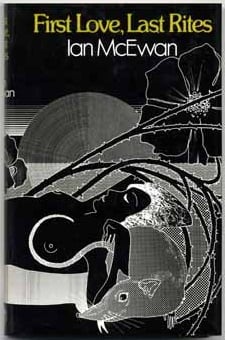 As a young writer, critics hailed McEwan for his crisp prose. In The New York Review of Books, V.S. Pritchett named McEwan an "arresting new talent… an immediate master of styles and structures." McEwan's first collection of short stories, First Love, Last Rites (1975), won the Somerset Maugham Award. His early short stories and first novel, The Cement Garden (1978), earned him the nickname "Ian Macabre" for their disturbing subject matter. The stories in First Love, Last Rites involve child abuse and rape. The Cement Garden describes children who in the aftermath of their mother's death become feral and incestuous.
McEwan acknowledged an intent to shock readers in his early work. However, his later writing has more subdued content. McEwan said, "I began to feel that I had written myself into a corner" and "I think I'll never quite escape my early reputation." While some readers have expressed disappointment in the McEwan's later writing, most critics acknowledge its greater maturity and sophistication.
Most of all, McEwan loves the process of writing. "One thing that's missing from the discussion of literature in the academy is the pleasure principle. Not only the pleasure of the reader but also of the writer," he says. "The joy is in the surprise. It can be as small as a felicitous coupling of noun and adjective. Or a whole new scene, or the sudden emergence of an unplanned character who simply grows out of a phrase. Literary criticism, which is bound to pursue meaning, can never really encompass the fact that some things are on the page because they gave the writer pleasure. A writer whose morning is going well, whose sentences are forming well, is experiencing a calm and private joy. This joy itself then liberates a richness of thought that can prompt new surprises. Writers crave these moments, these sessions. If I may quote the second page of Atonement, this is the project's highest point of fulfillment. Nothing else—cheerful launch party, packed readings, positive reviews—will come near it for satisfaction."