You've heard the adage "a picture's worth a thousand words." And it's true. Pictures have power, and since the dawn of photography as we know it, individuals have been using photos to tell stories, influence others, and make a difference.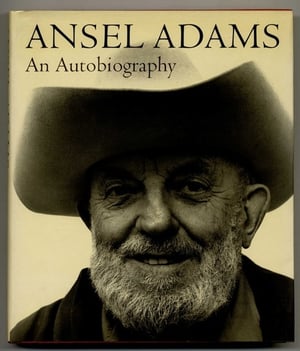 Any mention of famous photographers and their works must touch on Ansel Adams because, besides fitting nicely into an alphabetized list, he is a widely known and widely beloved photographer.
Adams was born in San Francisco in 1902, and from an early age, he found joy and solace in surrounding himself by nature. While Ansel struggled with formal schooling, he excelled as a pianist—thinking for a time that playing the piano would be his primary occupation. He turned to photography, and one can easily see how the discipline and careful ear of a pianist can trace to the discipline and careful eye of a photographer.
As noted in the biography section of the Ansel Adams Gallery website, it was Yosemite and his experiences there that served as the primary inspiration for Adams' photography. His love of nature, first explored in the Golden Gate, was taken to new levels as he spent time in Yosemite:
"From his first visit, Adams was transfixed and transformed. He began using the Kodak No. 1 Box Brownie his parents had given him. He hiked, climbed, and explored, gaining self-esteem and self-confidence. In 1919 he joined the Sierra Club and spent the first of four summers in Yosemite Valley, as "keeper" of the club's LeConte Memorial Lodge."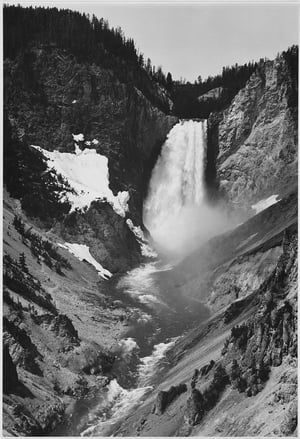 The Sierra Club proved to be pivotal for a young Adams. The first photographs he had published were featured in the Club's newsletter. He was the photographer for the Club's hikes each summer, and he realized he could make a living as a photographer. Thanks to the encouragement and financial support of Albert M. Bender, Adams began a career as a photographer. However, that's not to say it was an easy road. He worked as a commercial photographer to pay the bills while also shooting the landscape photographs that were his passion.
Ansel Adams was a technical master when it came to photography. He served as a consultant for Polaroid, among others, and he worked tirelessly to understand and hone his craft. Adams published several books on the subject, including technical manuals that serve as supremely influential and informative guideposts for everyone in the industry.
Adams used his photography for good. He was a fierce environmentalist, and his works reveal and inspire a great love for the natural world. Below are a few titles to consider adding to your collection. We encourage you to browse the Ansel Adams Gallery website for more information on collectibles and memorabilia.
Yosemite and the Range of Light
Yosemite and the Range of Light includes 116 impressive prints demonstrating the mastery of Ansel Adams. The book contains poster classics like Clearing Winter Storm, Yosemite Valley, 1944, Moon and Half Dome, Yosemite Valley, 1960, and Winter Sunrise, Sierra Nevada, from Lone Pine, 1944. The book was published by Little Brown and Company in 1979.
Images 1923-1974
Published in 1974 by the New York Graphic Society in Boston, this book includes a forward by Pulitzer Prize winning novelist Wallace Stegner, who was a friend of Adams. Images 1923-1974 includes 115 photolithographic reproductions of some of the most famous photographs from the 50 years of Adams' career that are featured.
This edition was limited to 1,000 copies, signed by Ansel Adams. Included with each copy was a loose gelatin silver print photograph. Collectors will pay a premium (between $5,000-$10,000) for one of these editions if the book and dust jacket are in fine condition and the copy is being sold with the loose print, as well.
Sierra Nevada – The John Muir Trail
Published in 1938 by Archetype Press, the first, limited edition included 500 copies, signed by Adams. Adams was asked to put together this book by Sierra Club member, Walter Starr. Starr's son died while hiking the Sierra Nevada by himself. The book came together as a sort of memorial to Walter Starr, Jr. It was also used to lobby for the creation of Kings Canyon National Park a couple years after its publication.
Sierra Nevada includes 50 tipped in illustrations of Ansel's photographs. At the time of publication, it was widely regarded as the highest quality book of photography in existence. These first, limited edition copies, depending on condition, will cost a collector over $5,000.
A deluxe edition was published in 2006, and can be found for a more reasonable price.