Imagining literary Paris between the wars is almost too much. Many of us delight in the knowledge that, say, James Joyce and Henrik Ibsen exchanged some letters, or that C.S. Lewis and J.R.R. Tolkien were fast friends. The prospect of a single time and place that contained the likes of F. Scott Fitzgerald, Ernest Hemingway, James Joyce, Gertrude Stein, and others has the trappings of a literary meeting of the minds unrivaled by any setting in human history. If you think that you'd be almost irrecoverably star struck in such a setting, you're in good company. In fact, you're in the same boat as F. Scott Fitzgerald himself.

In her memoirs, Sylvia Beach, famed owner of the iconic Paris bookshop, Shakespeare and Company, made a point of noting that F. Scott Fitzgerald was 'obsessed' with James Joyce. He even professed a desire to imitate Joyce's formal innovations following the disappointing reception to The Great Gatsby (1925). Unfortunately, Fitzgerald was much too intimidated by the great author to approach him.
Beach, of course, knew Joyce fairly well by this point, having published Ulysses (1922) out of her bookshop when a despondent James Joyce complained that no publisher would accept his manuscript. So, ever the facilitator, Beach strove to arrange a meeting. She scheduled a dinner party in Joyce's honor, inviting Fitzgerald with the intention of introducing the pair.
Having a nervous friend behave embarrassingly in a social situation is not an uncommon experience among people. Usually, however, that embarrassing friend isn't the highly acclaimed author of This Side of Paradise (1920). When we combine the accounts of the meeting shared by Beach and Herbert Gorman (Joyce's first biographer), what we're left with is a cringe-worthy encounter that quickly escalates into a disturbing one. Upon Joyce's arrival, Fitzgerald apparently kneeled beside him on one knee, kissed his hand and asked him quite earnestly how it felt to be a great genius.
As Sylvia Beach remarked in her memoirs, Fitzgerald was making so much money from his books that "he and Zelda had to drink a great deal of champagne in Montmartre in an effort to get rid of it." The booze, it seems, had a bit of an effect. Fitzgerald proceeded from hand-kissing to soliloquizing on the beauty of Joyce's wife Nora without so much as a batted eyelash, somehow progressing from that to jumping out an open window. He landed on a balcony, where he perched himself upon a parapet and threatened to jump unless Nora Joyce express her love for him.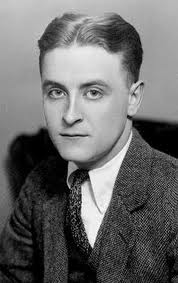 Luckily for those of us that enjoyed
Tender is the Night
(1935),
Fitzgerald
was eventually persuaded to come back inside. Though Beach is coy about the incident in her memoir, it seems fair to assume that just about everyone involved (Fitzgerald, perhaps, excluded) was more than a little mortified following the incident.
A lesser incident might serve to humanize
Fitzgerald
, making him seem just as embarrassing as your average punch-drunk uncle. He was, after all, a literary genius in his own right, and a minor embarrassment could have made him appear more relatable. Instead, this anecdote has almost the opposite effect. It tacks a sort of surreal postscript onto the literary legend of Paris in the '20s.