For fans of mystery and thriller novels, there is perhaps no bigger name than James Patterson. With over 147 books under his belt, Patterson is often considered the most prolific writer working in the field. Since the publication of his first novel in 1976, The Thomas Berryman Number, Patterson has produced a steady stream of mysteries and thrillers popular with both adults and young adults alike, While Patterson has come under fire for his extensive collaboration with co-writers, a practice which many suspect has not called for Patterson to do much of the writing, he has maintained a presence on the New York Times Best Seller list for years, with numerous books topping the charts. From his Alex Cross series to the Women's Murder Club series, his thrillers have made him a must-read author for decades. Even non-readers likely have a familiarity to his work due to numerous television and film adaptation based on his novels. Let's take a closer look at some of the best novels by this author and philanthropist for those wishing to add to their collection or break into this massive body of work for the first time.
Along Came a Spider
In 1993, Patterson released his first thriller featuring forensic psychologist Alex Cross as he investigates the disappearance of two private school children and attempts to catch their killer who has multiple personality disorder. Along Came a Spider is a must-have book in any Patterson collection. The novel was massively popular and launched a series of twenty-five sequels as of 2019. The book was adapted into a movie starring Morgan Freeman in 2001. Interestingly enough, a movie adaptation of the second Alex Cross novel came out before the adaptation of the first. Morgan Freeman starred as Alex Cross in the 1995 adaptation of the second novel, Kiss the Girls, co-starring Ashley Judd and Cary Elwes, Cross continues to be a popular character for film. The movie Cross was released in 2012 starring Tyler Perry.
When the Wind Blows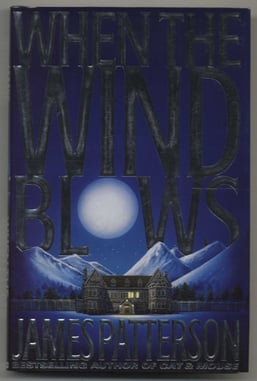 Patterson's 1998 thriller When the Wind Blows is a thriller with a sci-fi twist as the main character, a veterinarian, tries to help a flock of children with wings escape a research institute known as The School. It was followed by a sequel, The Lake House. The novel serves as an inspiration for Patterson's young adult series, Maximum Ride, which features some of the same characters but with notable differences.
Maximum Ride might also be a good addition to a James Patterson collection as it is his most popular young adult book to date.
The President is Missing
In 2018, Patterson released The President is Missing co-written by former president Bill Clinton. The novel follows fictional President Duncan as he tries to stop a cyber terrorist attack while dealing with the threat of impeachment due to decisions made while battling an autoimmune disease that compromised him mentally and physically. The novel was released to mixed reviews but topped numerous best seller lists. A television adaptation is in the works with Showtime. The book makes a great addition to any Patterson collection due to his collaboration with Clinton. It would also make a good addition to collections of books written by presidents, as most presidential books are nonfiction.
Suzanne's Diary for Nicholas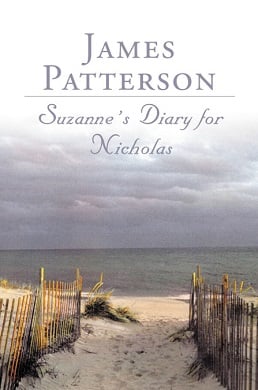 While Patterson is known for his thriller novels and increasingly for his young adult fiction, in 2001 he published Suzanne's Diary for Nicholas. This romance novel was his first publication with the genre and came as a surprise to numerous fans who were used to Patterson's typical work. Focusing on Katie as she reads a diary given to her by her boyfriend Matthew, we get the story of Matthew's marriage to Suzanne who wrote a diary for their son Nicholas. The book hinges on the central mystery surrounding the question of whether or not Matthew was cheating on Suzanne with Katie.
While the book is a romance, Patterson's twist regarding Suzanne and Nicholas is a nod toward his thriller roots. While the book may not be the best representation of his work since it's outside his typical genre, Suzanne's Diary for Nicholas is worth adding to your Patterson collection based on its existence as an outlier and because of the ending. It was adapted into a TV movie starring Christina Applegate in 2005.